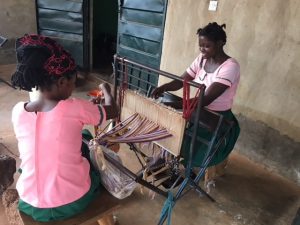 Yogesh Ghore (Senior Program Staff) is in northern Ghana, where for the past week he has been meeting with Coady partners and graduates in the region. As part of a developing Innovations Series project that focuses on indigenous food producer-led value chains, led by Ghore and colleague David Fletcher (Senior Program Staff), Ghore visited three social enterprises launched by Coady graduates following their studies.
"Needless to say, it's heartwarming to see the impact of these initiatives on women's lives," Ghore says. "This is what makes all our efforts, courses, and partnerships, worth it."
Fati Abigail Abdulai (Executive Director, Widows and Orphans Movement), has registered Atarrah Ghana Limited to process Baobab fruit into oil and powder. By implementing the education she received at Coady, and support provided by the Comart Foundation, Abdulai was able to double the processing capacity and in-turn increase the income of women producers. Atarrah now sells the Baobab oil and powder in bulk to wholesalers and cosmetic companies, as well as to urban consumers in the capital city of Accra using social media and mobile payments.
Similarly, in the Upper West Region (UWR), Anita Sutha has launched Tietaa, a company that processes groundnut, shea butter, corn, and other local products to sell in the local and institutional markets. While starting small, Sutha now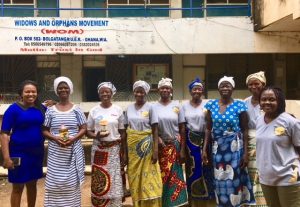 employs 22 women and girls—mostly single mothers and widows. On Monday, she secured a contract from the World Food Program to supply food mix for the school feeding program for the entire region.
Coady partner, the Centre for Indigenous Knowledge and Organizational Development (CIKOD), is leading creation of a groundnut storage and processing enterprise that will support women producer organizations. To date, they have successfully completed one full round of purchase, storage, and sale, and are now prepared to scale up in the coming season.