Extension News and Events
Keep up with the latest news at Extension or join us for an upcoming event!
The history of National Housing Day dates back to 1998 when the homelessness advocacy group Toronto Disaster Relief Committee (TDRC) declared homelessness to be a national disaster. Now 23 years later, we know that there is still much work to be done.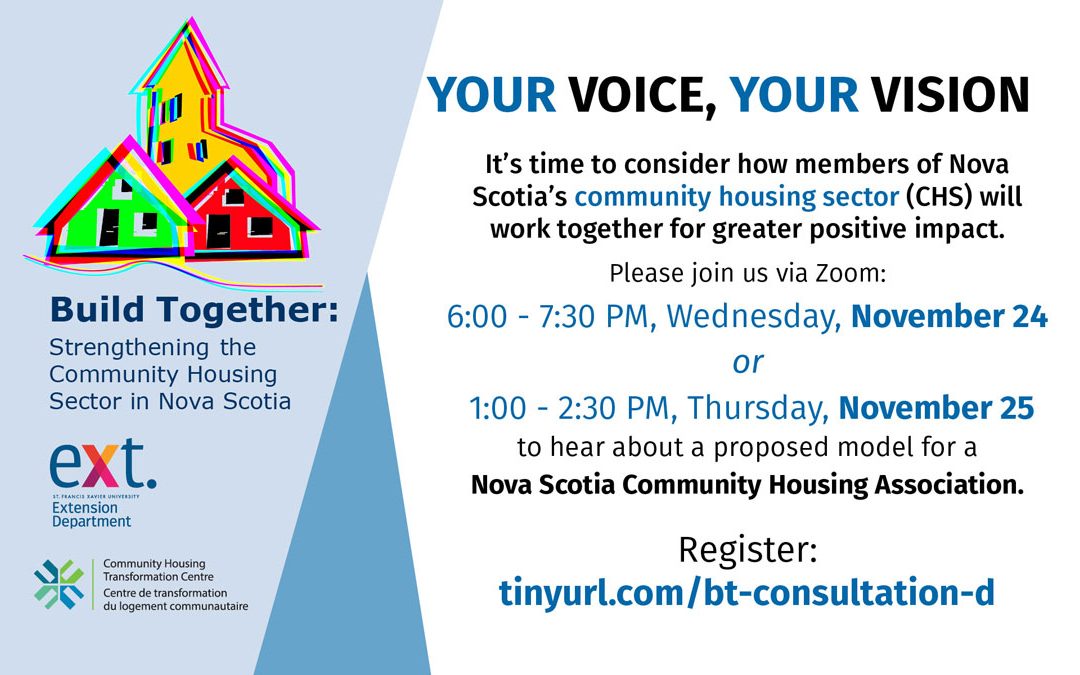 November 24 and November 25
Please join us via Zoom to hear about a proposed model for a Nova Scotia Community Housing Association
read more
©2021 StFX University Extension Department | St. Francis Xavier University
4780 Tompkins Lane | PO Box 5000 | Antigonish, NS B2G 2W5 | Canada
Phone: (902) 867-5130 | Contact Us