Extension News and Events
Keep up with the latest news at Extension or join us for an upcoming event!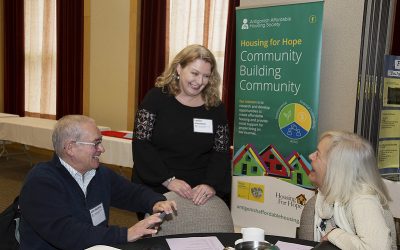 Building on the work started last year with a people's school on affordable housing focused on building awareness and inspiring action and a community think tank about housing needs, a recent people's school explored ways to build the research capacity of community groups to provide evidence about local needs and support their housing goals.
The StFX Extension Department, in partnership with the Strait Richmond Housing Group, and the Antigonish Affordable Housing Society, will co-host a People's School on Housing Needs: From Research to Action on May 11, 2019 in Port Hawkesbury.
Upcoming Events
Listen, Discuss, Learn, Act: What we heard from Nova Scotia's community housing sector
Join us for one of two sessions where we will share what we've learned from the Build Together: Strengthening the Community Housing Sector in Nova Scotia engagement sessions, and participate in forming the project's next steps based on these findings. What have we learned? What does it mean? What comes next?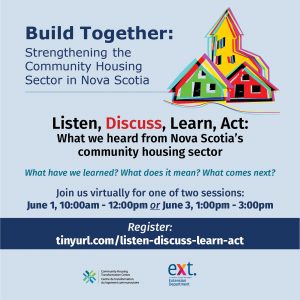 ©2021 StFX University Extension Department | St. Francis Xavier University
4780 Tompkins Lane | PO Box 5000 | Antigonish, NS B2G 2W5 | Canada
Phone: (902) 867-5130 | Contact Us