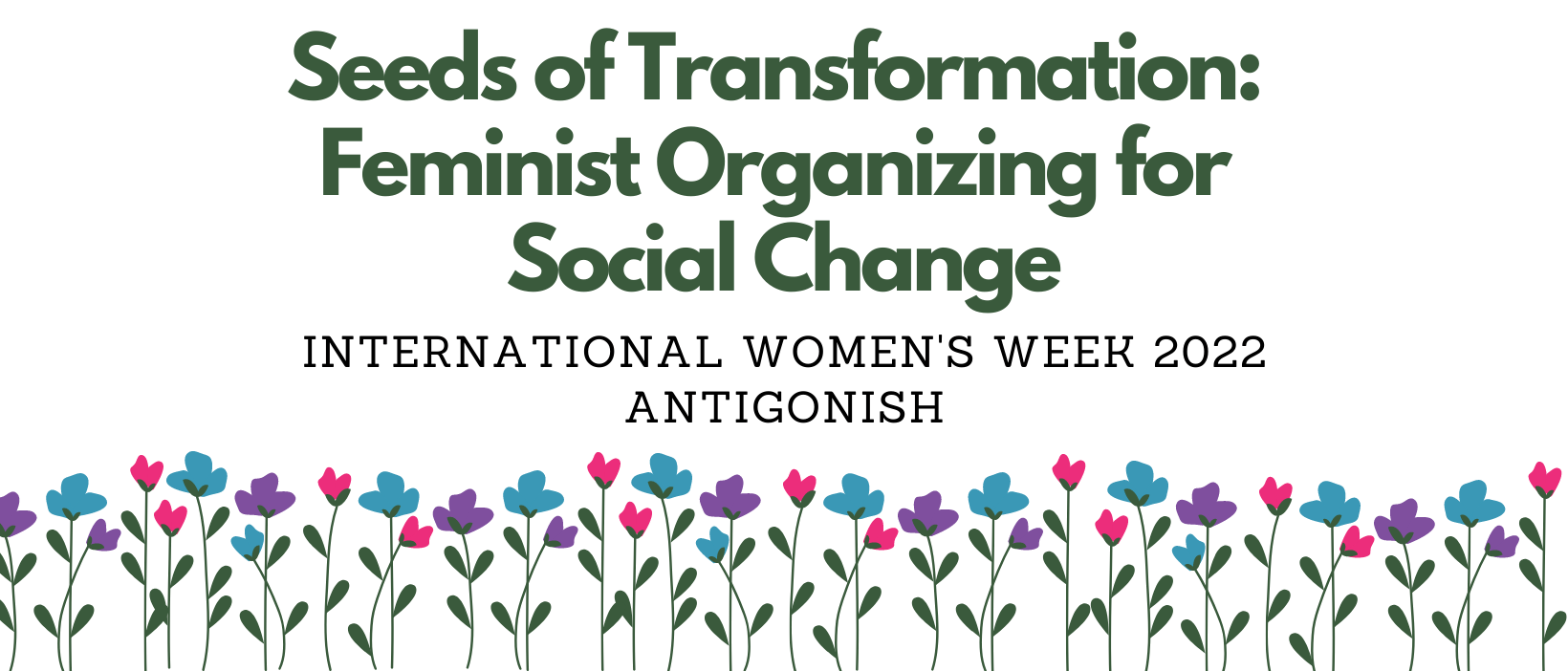 "International Women's Day (March 8) is a global day celebrating the social, economic, cultural, and political achievements of women. The day also marks a call to action for accelerating women's equality.
IWD has occurred for well over a century, with the first IWD gathering in 1911 supported by over a million people. Today, IWD belongs to all groups collectively everywhere. IWD is not country, group or organization specific." – internationalwomensday.com
The  International Women's Day Antigonish theme for 2022 is Seeds of Transformation: Feminist Organizing for Change and Growth, in consideration of the change – past, present, and future for women's rights, gender justice and ending patriarchy, and the women who do this work. 
Join us for one of our upcoming events.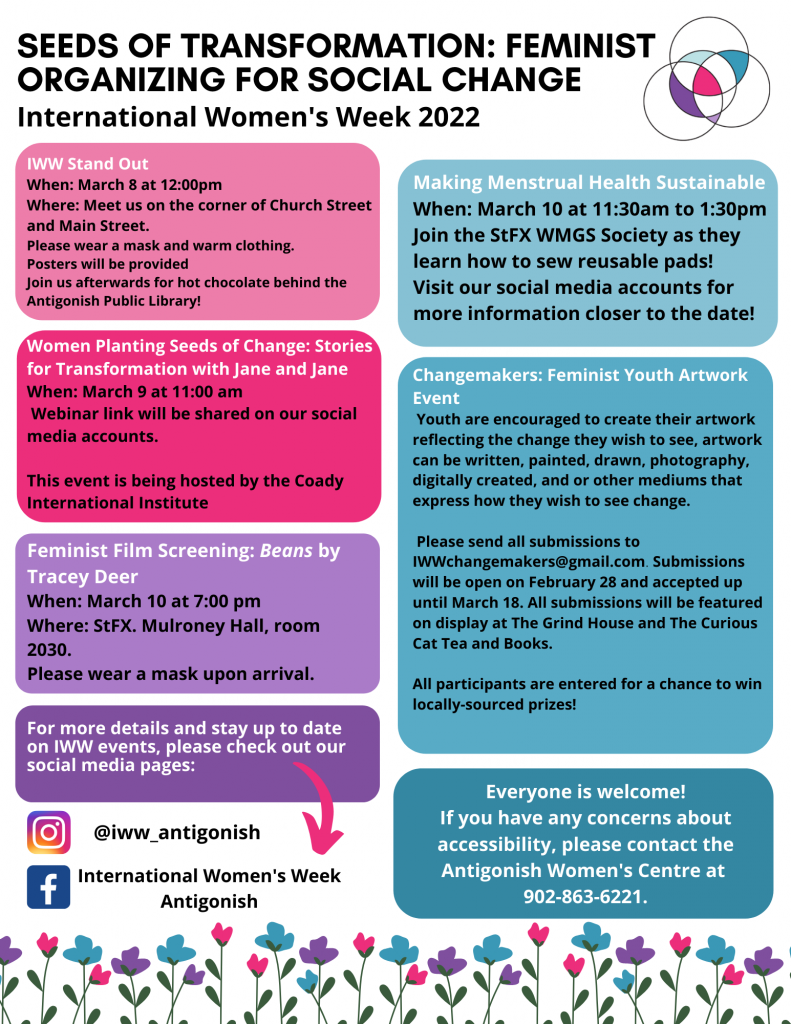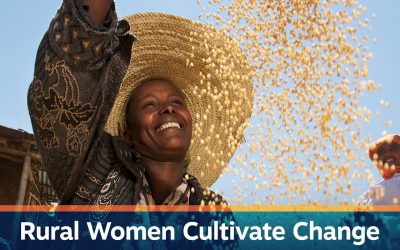 Tuesday, March 8 - International Women's Day - Global Affairs Canada announced a $67.5 million investment "for projects putting gender equality at heart of climate action". The investment includes $14.8 million for Rural Women Cultivating Change, an initiative led by...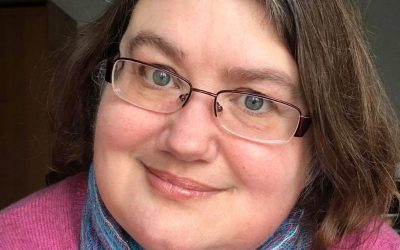 As the Director of the International Centre for Women's Leadership at Coady Institute, Eileen Alma focuses on advancing the leadership of persons identifying as women in political, economic, social and legal spaces, key to addressing poverty and inequalities both locally and globally.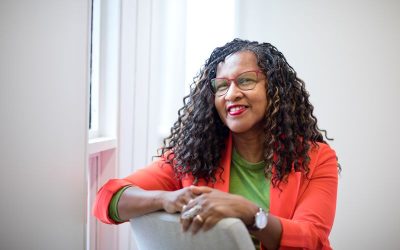 As CEO of the Delmore 'Buddy' Daye Learning Institute, Sylvia Paris-Drummond helps improve the education environment for African Nova Scotian learners and educators.