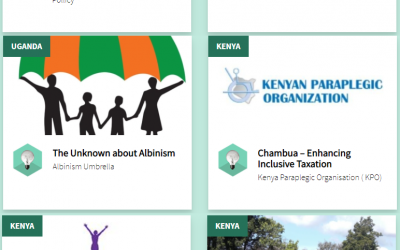 Coady Institute is pleased to collaborate with Voice to support its From Open to Inclusive Governance: Global Innovate and Learn grant program participants. The collaboration includes a €25,000 allocation for Coady staff to design and facilitate an online learning and accompaniment program titled, Livening the Linking and Learning: Supporting Citizen-Led Accountability Project Planning and Implementation for Voice grantees with projects in Kenya, Uganda, Nigeria, Mali, and Ghana.
read more
Webinar Series: A Kitchen Table Dialogue on the Future of Work and Workers
Coady Institute and the Centre for Employment Innovation are reviving the tradition of Kitchen Table meetings through a series of online discussions on the Future of Work and Workers so that we may collectively learn from each other.
Africa and the Future of Work: How Innovators are Responding to the Needs of the 21st Century
November 24, 9am AST (1pm UTC)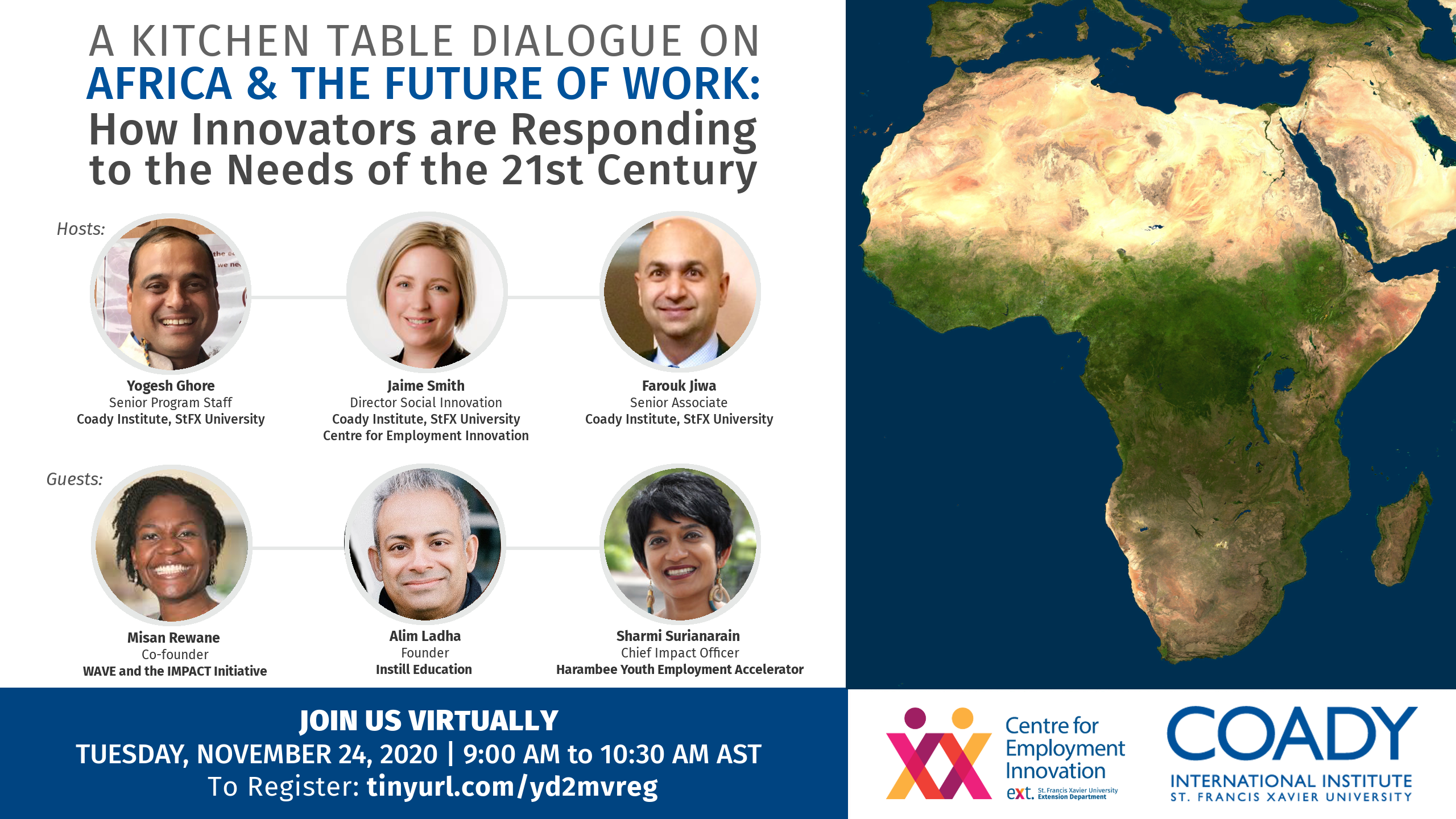 Panelists will share insights from their front-line work in building a new education and skilling ecosystem in Africa.
No Results Found
The page you requested could not be found. Try refining your search, or use the navigation above to locate the post.