Rev. Dr. Moses Coady (1928-1952)
Moses Coady was born in 1882 in the Margaree Valley, Cape Breton, Nova Scotia. Growing up in a rural community, Coady witnessed the economic difficulties of the time, and from early on his curious mind became oriented toward seeking solutions. This inquisitiveness planted the seeds for his work as a pioneer in the field of adult education and in his role as the founding Director of the St. Francis Xavier University (StFX) Extension Department.
In 1903, Coady enrolled in the StFX Bachelor of Arts program where he excelled. By 1905, he prepared to answer the call to the priesthood, attending Rome's Urban College of the Propaganda Fide where he completed both a Doctorate in Divinity (DD) and a Doctorate in Philosophy (PhD), and was ordained in 1910.
Coady returned to Nova Scotia to teach at the StFX High School. During this time, he joined the Nova Scotia Teachers' Union and became an active lobbyist for fair conditions and wages. Meanwhile, economic conditions in Nova Scotia were continuing to unravel and the plight of many was a concern for an increasing number of socially-minded priests in the region. Searching for ways to address these problems, StFX began to experiment with study clubs as a method of adult education.
Due to the convergence of multiple factors, StFX established the Extension Department in 1928, appointing Coady as the first Director. Coady worked tirelessly with Maritime fishermen to achieve independence through establishing cooperatives, and in 1939, he published his only book entitled Masters of Their Own Destiny in which he outlined his vision of enlightened education for adults.
In 1952, after a long career stewarding the work of the Extension Department and establishing study groups and cooperatives throughout the province, Coady stepped down as Director due to health concerns. His dedication to the work did not slow in retirement as he continued to write letters in support and advocacy, give speeches, and design new community development strategies. At this point his reputation and work had garnered international notice. Today, his vision continues to guide the work of the Extension Department as well as influence communities around the world.
Coady died on July 28, 1959 and was buried in St. Ninian's Parish Cemetery overlooking the StFX campus. In recognition of the lives he had touched through his dedication and work, he was carried to his grave by two farmers, two fishermen, a miner, and a steel worker.
Rev. Michael J. MacKinnon (1952-1958)
Michael J. MacKinnon was born in 1905 in Sydney Mines, Cape Breton, Nova Scotia. Widely known as "Father Mike", he spent the majority of his career in Cape Breton parishes where he spread the Extension Department's vision of adult education and economic cooperation. He graduated from St. Francis Xavier University (StFX) in 1926 and immediately went on to study theology at Holy Heart Seminary in Halifax. After his ordination in 1930, MacKinnon worked in parishes in New Waterford, Antigonish, Iona, Brook Village, Passchendaele, Victoria Mines, East Bay, Havre Boucher, Dominion, and Glace Bay. As he moved from parish to parish, MacKinnon became involved with various short courses sponsored by the Extension Department.
In 1948, MacKinnon was appointed Director of the Labour classes in Cape Breton, promoting adult education and economic co-operation. He was known to attract not only miners and steelworkers to his classes, but also people working in management as well as other professionals. In 1950 he was made head of the Sydney Extension office and in 1952, he was appointed the Director of Extension, a position he held until 1958. A highlight of his tenure included a trip to India, Pakistan, and Ceylon (now Sri Lanka) as one of four Canadian cooperative experts under Canada's Colombo Plan. In 1957, he was appointed a Domestic Prelate, receiving the title of Right Reverend Monsignor, and in 1958 he was appointed Executive Vice President of StFX. MacKinnon passed away in 1959, and was buried beside his mentor and friend, Dr. Moses Coady.
Rev. John A. Gillis (1958-1961)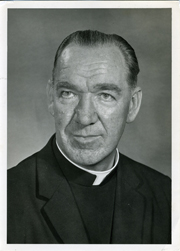 John A. Gillis was born in 1911 in New Waterford, Nova Scotia, but moved to Inverness County, Cape Breton, at an early age. He attended school in Inverness and later graduated from St. Francis Xavier University in 1933. After studying theology at Holy Heart Seminary in Halifax, Gillis was ordained to the priesthood in 1937. He went on to serve the parishes of Reserve Mines, Sacred Heart, Sydney, St. Margaret's Village, Southwest Margaree, and Westville.
Gillis joined the staff of the Extension Department in 1956 as Director of Mount Cameron Farm, becoming the Director of the Department in 1958. In 1961, he was appointed pastor of St. Mary's Parish in Mabou where he remained until his death in 1973.
Rev. Joseph N. MacNeil (1961-1969)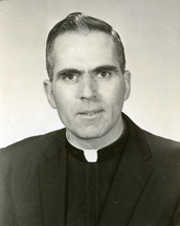 Joseph N. MacNeil was born in 1924 in Sydney, Nova Scotia. After completing a BA at St. Francis Xavier University (StFX), he spent four years at Holy Heart Seminary in Halifax and was ordained to the priesthood in 1948. Over the next seven years, he served as Assistant in the parishes of Bridgeport, Sydney Mines and Antigonish. In 1955, he attended the Canadian College in Rome and returned to Antigonish in 1958, holding the positions of Diocesan Officialis, Administrator of the Antigonish Diocese and pastor of Antigonish respectively.
In 1961, he was appointed Director of the StFX Extension Department, a position he held until 1969.
Rev. George Topshee (1969-1982)
George Topshee was born in 1916 in Sydney, Cape Breton, Nova Scotia. For three years after completing high school, he worked as a labourer in the city's steel plant to finance his university and theological education. He graduated from St. Francis Xavier University (StFX) in 1939 and was ordained to the priesthood in 1943 after studying theology at St. Augustine's Seminary in Toronto. As a young priest working in parishes in the Diocese of Antigonish, he saw education as the key to the development of people and society.
From 1952-1969 he was the director of the Sydney Extension office. Appointed Director of StFX Extension in 1969, he spent 13 years leading the Department. Noting the decreasing importance placed on traditional industries, Topshee was instrumental in steering Extension to meet the needs of the day. Under his guidance the Department began working in new areas such as low-cost housing and labour force education. In addition, he served as Director of the Coady International Institute from 1973-1979.
In 1973, the Rural Housing Alliance, an independent corporation serving low-income rural residents in the USA, honoured Topshee with its prestigious Howard Washburn Award for "being a friend of man", and in 1978, the Association of Cooperative Educators (with members in North and South America), awarded him with a Distinguished Service Award for his "outstanding contribution to the advancement of cooperative education training".
Topshee resigned from the Extension Department in 1982 due to ill health and died in 1984. The Topshee Memorial conference series was named in his honour and provided an opportunity to convene Atlantic Canadians around topics of social and economic reform.
Dr. Teresa MacNeil (1982-1993)
Teresa MacNeil, a native of Johnstown, Cape Breton, Nova Scotia, graduated with a BSc from St. Francis Xavier University (StFX) in 1957. Her early work was with the Grand Falls Cooperative Society in Newfoundland where she worked as the Director of Education. Followed by a year of extension work for the Newfoundland Department of Education, MacNeil moved to Cape Breton as a StFX Extension Fieldworker. During her time with Extension, she completed a MSc from the University of Wisconsin followed by a PhD in Educational Policy Studies. From 1970-1982 she acted as the Chair of StFX's newly established Department of Adult Education, the flagship program that eventually led to the Masters Degree in Adult Education. In 1975, she became a Full Professor teaching Adult Education and in 1982 accepted the position of Director of Extension, which she held until 1993.
While with Extension, Dr. MacNeil maintained a variety of positions that strengthened her work with the Department including: Chair of the Board of Directors for Cape Breton Development Corporation (1985-1988), Chair of the Board of Directors for Enterprise Cape Breton (1986-1988), and Chair of the Provincial Task Force on the Economy of Cape Breton (1984-1985).
Mr. Tom Webb (1993-1999)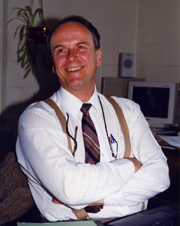 Tom Webb, a native of Antigonish, Nova Scotia, completed a BA at St. Francis Xavier University (StFX) in 1967. Continuing his studies at Carleton University, he completed a MA in Political Science. He worked in various government positions in Ottawa including Special Advisor to the Hon. Marcel Lessard, Minister of Regional Economic Expansion, and Special Assistant to the Rt. Hon. Pierre Elliot Trudeau, Prime Minister of Canada. In these positions, he provided policy advice pertaining to federal-provincial relationships, regional development, speech content and advice on political, economic, and social issues.
Following several years as an independent consultant in the cooperative sector, Webb returned to Nova Scotia, accepted the position of Manager of Government and Corporate Communications for Co-op Atlantic in 1986. His responsibilities included public relations, corporate communication, and all levels of government relations. In 1993, he became the Director of the StFX Extension Department.
Dr. Roger Wehrell (2001-2006)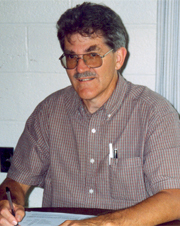 After completing a BA in English Literature and Philosophy at the University of California, Dr. Wehrell spent two years in the United States Peace Corps as a secondary school teacher in rural Ethiopia. He also holds a PhD (Philosophy) from the University of Ottawa, a MBA (Finance and International Business) from McGill University, and a MA (Philosophy) from the University of Alberta.
Roger Wehrell, a native of Hackansack, New Jersey, became the Director of the St. Francis Xavier University (StFX) Extension Department in July 2001. He came from Mount Allison University where he had established and directed the John Dobson Micro-Enterprise Centre and had been a professor in the Commerce Department since 1983. He brought more than 25 years of experience in teaching, researching, and writing about business policy, management, and entrepreneurship to StFX. He also possessed significant hands-on experience in community economic development with a focus on small enterprise in rural communities in Atlantic Canada. In 2002 he completed The Atlantic Micro-Credit Socio-Economic Impact Study, a study of Atlantic Canadian micro-credit programs and the small enterprise owner-operators they served during the 1990's.
Mr. William Radford (2007-2009)
Before joining the Extension Department, Mr. Radford was the Executive Director of an Ontario-wide initiative, Colleges Integrating Immigrants to Employment. He holds a BA and BEd from the University of Leeds (UK) and a MA in Adult Education from St. Francis Xavier University.
William Radford, a native of Manchester, England, became the Director of St. Francis Xavier University (StFX) Extension in 2007. He brought to the position extensive experience in research and program implementation in the fields of internationalization, international and community development, corporate responsibility, immigration and emigration, First Nations education, and distance learning. He also has years of experience in post-secondary education institutions and has held senior positions at Ryerson University, Southern Alberta Institute of Technology, McMaster University, and the Nova Scotia Agricultural College.
Dr. Phil Davison (2010-2018)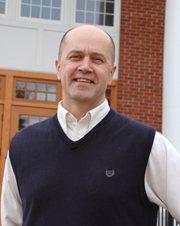 In almost 10 years with the StFX Extension Department, Phil Davison was instrumental in the success of multiple initiatives focused on creating a "full and abundant life for all".
A native of Oxford, Nova Scotia, Davison holds a PhD in Adult Education (post-secondary leadership) from the University of New Brunswick, a MA (adult education) and a BEd (secondary) from Dalhousie University, and a BSc in Geology and Computer Science from Acadia University.
Dr. Davison has over 30 years of experience working at home and abroad in the areas of community development, adult literacy, policy creation and evaluation, virtual learning, strategic partnership negotiation, and conflict resolution. His breadth of experience encompasses consultancy contracts for national and provincial research projects, as well as positions in government and post-secondary institutions, most notably as Dean of Continuing Education at the Nova Scotia Community College and Director of the StFX Extension Department. He has taught courses at the graduate and undergraduate levels at a variety of Atlantic Canadian universities including Dalhousie University, Mount Saint Vincent University, and the University of New Brunswick, and his published works include conceptual and practice-focused articles in scholarly and trade journals, presentations, and reflective essays.