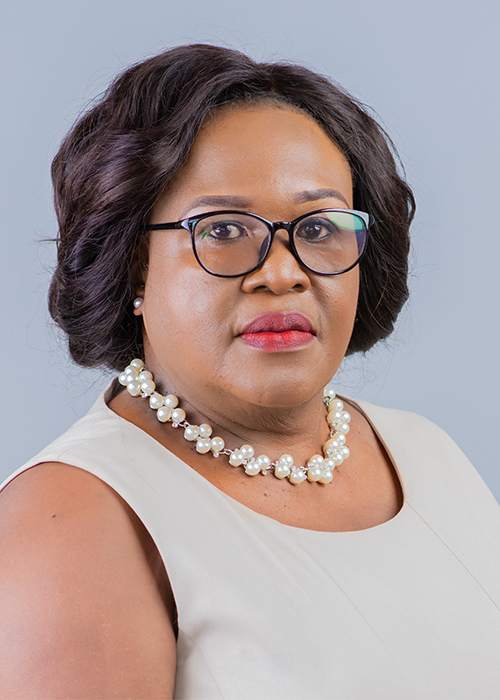 Andikuza Litete-Makhumula (Diploma in Development Leadership, 2013; Coady Women's Fellowship, 2017) is the founder and executive director of Literacy for Change.
"I was inspired to establish this NGO after my participation in [Coady's] Diploma in Development Leadership program."
Andikuza has also worked with the World Food Program for more than 15 years.
Now, she is vying for a seat in the Malawi National Assembly as Member of Parliament of the country's capital city of Lilongwe.
"My decision to run for politics is a result of a long and careful assessment of my career," Andikuza says.
After decades of working with marginalized populations at a grassroots level, she believes there is a need to work at the government level to address systematic issues that can create sustainable change in the long-term. Instead of staying on the sidelines complaining about issues that affect vulnerable people, Andikuza wants to become part of the solution.
"I joined the bandwagon to represent the masses, to hold government accountable to implement the necessary services for the marginalized – to be a voice for the voiceless."
Andikuza says that Malawi faces a number of challenges – economic, religious, social, and cultural. Because she is an independent candidate, she is able to seek consultation with electorates of all parties as she consults with her community to develop her platform.
"Some of the issues I am promising are to abolish the requirement for 'hawkers' and other small traders to acquire business permits; to eliminate any fee paid by traders who operate [on property] owned by the city assembly; to fight to reduce land rates; and to start an ambitious slum-upgrading program in which my administration will construct low-cost houses."
Andikuza wants to work for the benefit of the people in her community.
"When people feel that they are taken care of — economically, socially, and politically — it makes them feel secure and happy. I hope to achieve a happy society that will lead to a strong nation with people who can flourish and live full and abundant lives."
Andikuza believes that she would play an important role as a female politician.
"It is true that more than half of the world's population are women but, we lack access to political decision-making compared to our counterparts at all levels of government," she explains.
"Women's equal participation in decision-making and politics is not only a demand for simple justice or democracy, but a necessary pre-condition for women's interests to be taken into account."
Andikuza believes she has the qualities to fulfill this role.
"I am honest. I put the good of the people before my personal gain. I am flexible and can adapt to different situations. I am caring, enthusiastic, and inspirational.
"I listen to those that are affected by political decisions, and I understand that my preconceptions are not always correct."
As a graduate of two Coady programs, Andikuza knows the tools and skills she gained as a Coady participant will help her as she competes for a political seat.
"Most of my Coady experiences will help me in my campaign, especially [the course on] advocacy and citizen engagement that was facilitated by Olga Gladkikh and Emily Sikazwe," Andikuza says.
"The concepts in advocacy – advocacy planning methods and tools, building the constituency for change, co-operation strategies, networking and partnership-building, and education and persuasion strategies – will all really help me in my campaign."
Andikuza says that true leadership is a selfless act.
"I believe that true leadership is achieved in giving oneself in selfless service to others," she says.
"Just like Jesus promised His followers that if they serve others selflessly, they would receive a great reward on the other side; true leadership seeks to meet the needs of others."