Learning at Coady
Coady Institute offers educational programming for emerging and established community leaders with a passion for social change. Coady's approach to adult education is practice-focused and participatory, informed by learner-centered and asset-based methods that hold the potential for both personal growth and societal transformation. Courses are hosted on-campus at St. Francis Xavier University in Canada, off-campus in communities around the globe, and online using various communications platforms.
Given the uncertainties related to the COVID-19 pandemic, Coady Institute's 2021 courses will take place online. We remain hopeful that a return to on-campus course offerings will be possible by May, 2022. Further information will be released as details for future programming emerge.
Education Programs for 2021/2022
Coady is offering an extensive program of online courses this year as we continue our commitment to developing knowledge and skills for social change. Online courses begin in April 2021 and offer the opportunity to learn with a cohort of change leaders from around the globe while balancing work and family commitments, offering affordable rates, and ensuring the health and safety of participants and staff by learning from home. Join us as we explore subjects ranging from climate change and community resilience, to the future of work and workers, to conflict transformation and peacebuilding, and more!
May 30 – September 30, 2022
This program is grounded in relational practices and mentorship opportunities that will build upon your already trusted leadership capacities for community-led, community-driven development.
read more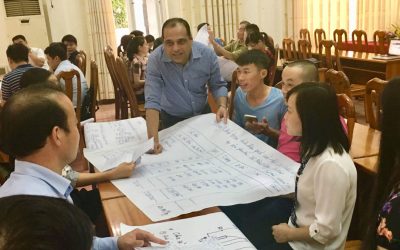 March 7 – April 22, 2022
This course is ideal for development leaders and change makers who are grappling with questions of how to balance the social mission with the issue of sustainability of their organizations and are seeking creative solutions.
read more
March 7 – April 22, 2022
This program will focus on recognizing and celebrating women's strengths and gifts, assessing leadership models and approaches, exploring feminist movement building in solidarity with others, and include the sharing of tools and frameworks that prioritize justice, equity and inclusion.
read more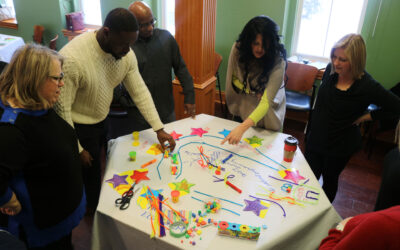 May 16 – June 26, 2022
Research Methods for Social Impact is designed to enhance participants' capacity in developing the data gathering and analysis tools for research and evaluation for social impact.
read more
Application deadlines for the following program offerings are now closed, however may be opening again soon. Check back for updates.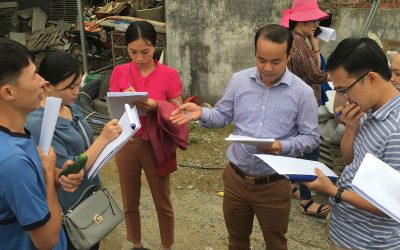 Check back for upcoming offerings. Markets are important in shaping the livelihoods of communities around the world. Understanding how markets work is essential for those who are engaged in inclusive and sustainable economic development. As such, livelihoods and...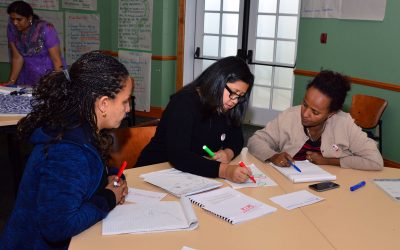 This course will accompany you in identifying and undertaking research that engages citizens more fully from the outset in a spirit of co-learning.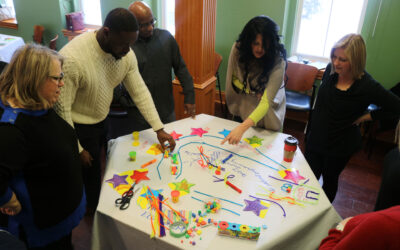 You will have opportunities to reflect on your role and practice as an educator, explore theories and practices of adult learning, consider gender, power and learning for social change, and develop skills for designing adult education, including online learning.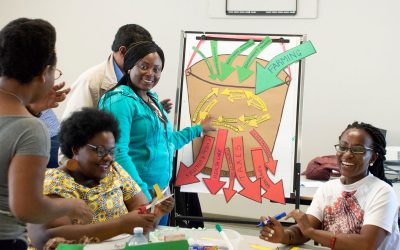 This course is a global space for sharing and learning about the principles, practices and tools that put local assets and action at the centre any development initiative. It offers a "time-out" for you to question conventional community development practices and beliefs and to re-evaluate the role of institutions in stimulating and supporting genuine asset-based and citizen-led development (ABCD).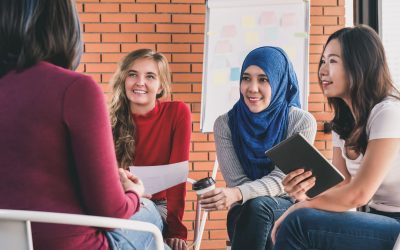 This course aims to inspire and empower you – women leaders across the world – to engage in purposeful and justice-oriented leadership, and to design ways to inculcate processes, systems, and structures towards the above issues in the communities you are engaged with.
This course is designed for anyone who is interested in work and workers including, government staff at the local, provincial and national levels who have responsibilities regarding labour, employment, skills, entrepreneurship, or women and gender; employment services providers; labour unions and workers' organizations; and private sector, community-based organizations, NGOs and academic institutions, and think tanks.
After establishing a base of scientific understanding, the course will, using case studies, focus on particular areas that climate change will impact.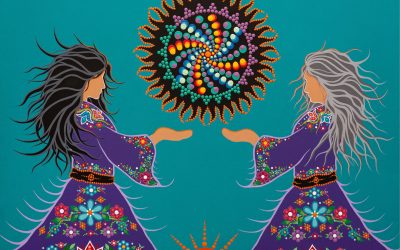 By the end of the course, you will identify changes you want to see in your community or organization and create an engagement plan to begin putting your plan into practice.
This course helps equip you to understand the underlying principles of citizen-led accountability, and craft context-appropriate proposals to build accountability into your work.
Please Note
Please note that Coady International Institute does not accept third party applications. Individuals need to submit their application via Coady's website and should use caution when approached by those offering services to complete the application and admissions process.