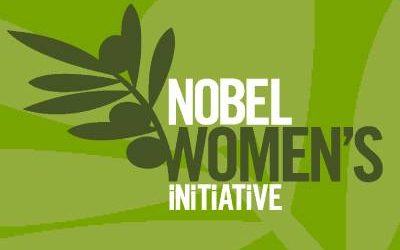 Participants will work closely with Nobel Women's Initiative, Coady Institute, and outside facilitators to build advocacy and communications skills, as well as to meet with experts working in related areas. Deadline to apply is Monday, June 17, 2019.
read more
June 3 – 6 The world's largest conference on gender equality and the health, rights, and wellbeing of girls and women, Women Deliver, will take place in Vancouver, Canada in June 2019. Coady graduate Musola Cathrine Kaseketi (Diploma in Development Leadership, 2018) will speak at a session titled, The Power of Breaking Barriers: Systemic change, individual gain.
Friday, May 24 – Participants from two spring certificate courses, Women's Leadership in Community Development and Asset-Based and Citizen-Led Development, and the yearlong OceanPath Fellowship will celebrate the completion of their respective programs with a graduation ceremony at Coady International Institute.
Thursday, May 23 – Please join us for a presentation by the 2018-2019 OceanPath fellows. During their yearlong fellowship, each fellow designed and implemented an initiative in a chosen community. Now, they will present on their experience, learning, and impact.
Monday, May 13 – Participants arrive on campus for Asset-Based and Citizen-Led Development and Women's Leadership in Community Development certificates.
Advocacy: Changing Laws and Political Landscapes for Gender Equality Thursday, May 30, 2019 10:30am–11:30am (Nova Scotia time)Webinar link: https://tinyurl.com/y84rd7fd Presenters: Dr. Mamatha Achanta of India and Ms. Abiodun Essiet of Nigeria Activists and Advocates...
In this webinar, Eric, Nina, and Kateryna will present their findings from a study of the Global Change Leaders program. The study used document view, post-graduate surveys, a tracer study, focus group discussions, and in-depth interviews with key informants.