A group of Coady graduates in Cameroon, including Patience Agwenjang, Executive Director of Research and Advocacy for Gender Justice (RAGJ), have come together to map efforts within the country to improve women's peace and security, with the ultimate goal of identifying opportunities and next steps.
In November, Patience spoke about the group's plans to hold workshops titled, "ABCD Institute", based on the asset-based community development (ABCD) model they learned at Coady, as part of their efforts. Patience recently spoke with Cameroon Radio Television (CRTV) alongside the High Commissioner of Canada in Cameroon, Richard Bale who was on-site for the recent sessions.
"The overall objective is to facilitate [women's] participation in decision-making and their protection against gender based violence."
– CRTV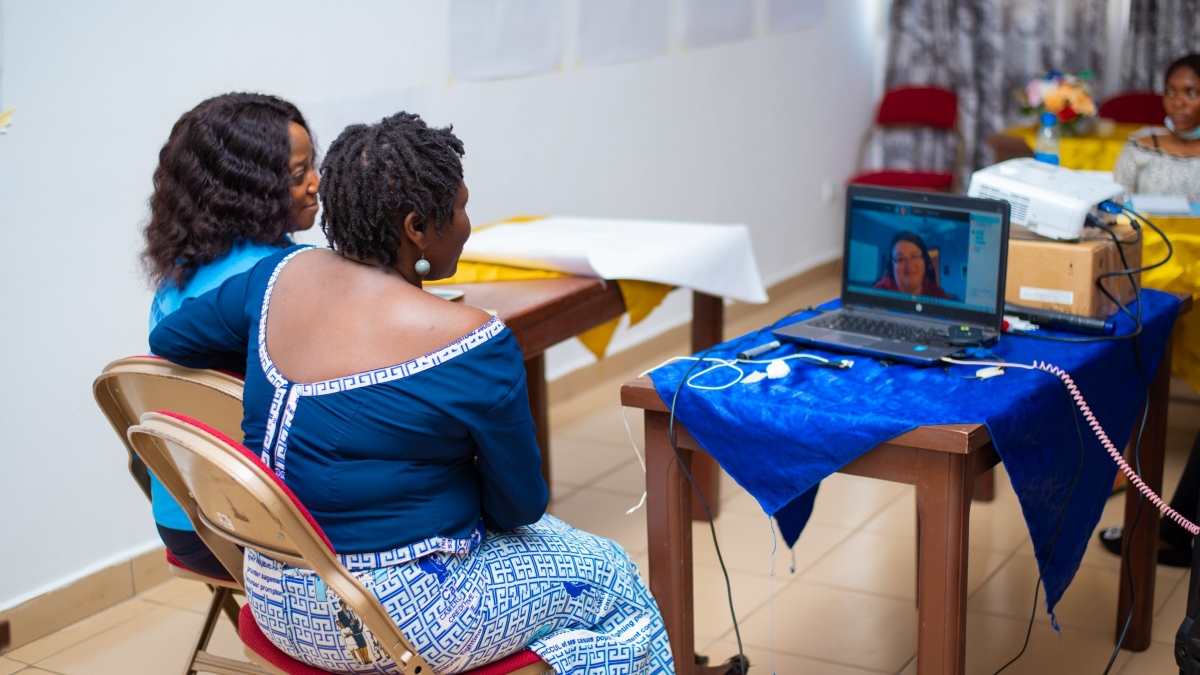 Coady's Robin Neustaeter, Gord Cunningham, and Eileen Alma surprised the group with an online appearance during one of the group's sessions.
The initiative titled, Blending Citizen-Led Community-Driven Research and Practice to Build a Women, Peace and Security Agenda in Cameroon, is offered in partnership with Coady Institute, and funded by the Canada Fund for Local Initiatives, managed by the Canadian High Commission.
The group aims to compile a comprehensive report with their fundings that can be used to determine next steps for the overarching goal of improving women's peace and security issues in the region.