Written by Jagat Basnet
Diploma in Development Leadership, 2001
Practice, Adaptations, Innovations
The Community Self-Reliance Centre (CSRC) has been facilitating land and agrarian issues in Nepal and working with landless and smallholder peasants since 1994.  To generate the people power through participation, just governance, and accountability, CSRC established a people's organisation called National Land Rights Forum (Federal Level), Province Land Rights Forum, District Land Rights Forum and Village Land Rights Forums (read full case study here).
The Land Rights Forums (LRFs) have been generating grassroots power for policy formulation, amendments and implementation on behalf of landless and smallholder peasants, while CSRC has been facilitating macro-level policy dialogue and discussions with policymakers and the Ministry of Land Management and Agriculture Development. Without these micro and macro linkages, it is not possible to address the issue of participation, governance and accountability of all stakeholders.
LRFs are now mobilized to make the government more accountable for the COVID-19 response by informing local governments and policymakers through phone calls, messages and social media. Local governments, CSOs, and LRFs are supporting local people affected by food shortages and other issues related to selling and buying agricultural products.
Since it has been working with LRFs from the community to national levels, CSRC is able to generate information on the effects of COVID-19 in the field by engaging with LRF leaders and community members on Facebook Live. Based on the field context, CSRC published an article on the effects of COVID-19 on agriculture and on landless and smallholder groups.
CSRC prepared a memorandum letter addressed to the Minister of Agriculture and Livestock Development, based on inputs from leaders of the National Federation of Farmers' Group (NFGF) and the NLRF, as well as community members and land rights activists. CSRC submitted the letter to advocate for a programme to support landless and smallholder peasants especially in communities affected by COVID-19. Similarly, members of CSRC and NLRF spoke with different policymakers on behalf of landless and smallholder peasants focusing on COVID-19. The main demand was to address their challenges relating to food and agricultural production resulting from COVID-19. Based on this, the Minister of Agriculture and Livestock requested, in writing, that local governments address these issues at their level.
The main methods for engaging citizens include:
Generating real-time data on the COVID-19 situation in the field through Facebook Live;
Connecting people with each other to exchange on the idea of supporting local people who are directly affected by COVID-19;
Broad consultation and input on a memorandum letter and a shared submission to the Minister for Agriculture and Livestock Development;
Generating modest resources in support for agricultural labourers in the central part of Terai;
Facilitating connections between local people and local government in support of landless and smallholder peasants; and,
Local leaders working with local government to support local communities.
The main results from this engagement include:
Increased direct connection between local communities and local government;
The memorandum increased the Minister's level of attention to landless and smallholder peasants' issues;
Increased communication and exchange among local people around the idea of supporting other groups through the lock-down, in particular through Facebook Live;
Food (rice, pulses, oil, spices) distributed in over 20 communities and 10 districts with the coordination of NLRF and CSRC;
Support for those affected by lockdowns besides districts;
Due to the mobilization of local leaders, local government have felt proud to support local communities.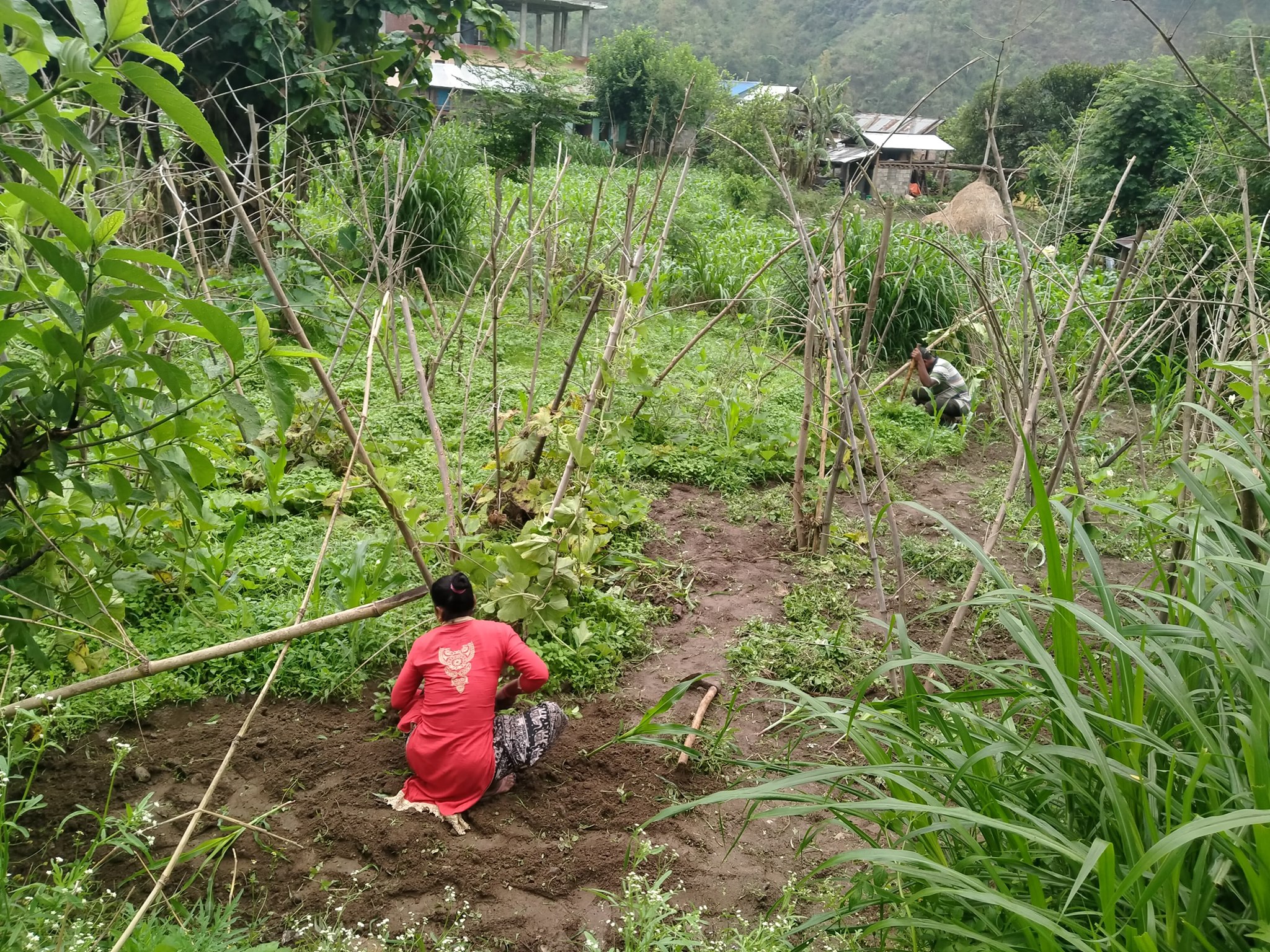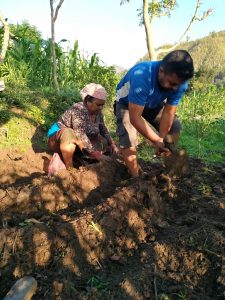 Finally, as landless and smallholder peasants are organized, the government has been compelled to invite them for policy discussions and collaboration both before and during the pandemic. This also shows the importance of strong, multi-level poor people's organizations in ensuring poor people's voices are heard, and that the government and policymakers work in their interest – even in times of crisis.
Reflections, Learning and Lessons
Building on past experience
The CSRC team felt an obligation, as citizens, to support each other through this difficult situation. CSRC has also supported communities through other difficult situations like the landslides, floods in Terai, and the 2015 earthquake.
Credibility through a constituency
As a social and member-based organisation, CSRC is proud to support those in difficult situations and is well-accustomed to working effectively with the poor (landless and smallholder peasants). Mobilizing local people has been effective in ensuring transparent and collective decisions.
Facilitating collaboration between government and affected communities
While the government action tends to be opaque and based on unilateral decisions, this collaboration between the marginalized communities affected, CSOs and the government worked well and led to positive results.
My important learning is that involving people in the process and facilitating community participation leads to more transparency and collective decisions. This reinforces the importance of empowering community people to work together with the local or federal government and/or social organisations, rather than having government and social organisation merely working on behalf of local people. As such, CSRC's role has been to empower landless and smallholder peasants and connect them to the government and CSOs to jointly address community issues. Having developed this new knowledge, we have more to work with as we support people and continue to address this situation.
Local leadership
The main lesson is that local leaders should play a role as change agents around community issues and connect community members to the different organisations – government and non-government organisations – who have both resources and obligations to support them. In this respect, local and volunteer leadership is more important than the presence of paid and government staff. Local leaders directly connect with the local political leaders and government. It is thus important to develop local leaders as change agents in every community.
Technology and communication
Based on this experience, local leaders need to use different communication methods and channels of support for people. Due to the lockdown, it is really difficult to talk face-to-face and make collective decisions in person. It is only possible using technology; in this case, Facebook, Messenger, WhatsApp, and Viber have been key enablers for communication.
Disaster preparedness and government programmes
It is important to establish local support funds as part of pre-disaster preparedness at the community level, as well as local government food banks or community food banks. I hope the situation will be changed and better in coming days. Based on the present learning, the government needs to boost its programmes related to these types of disasters or crises. I hope that government also brings in important programming to address issues raised by COVID-19, especially related to agriculture and peasants' livelihoods.
Jagat Basnet is a social activist, researcher, and founding member of Community Self-Reliance Centre (CSRC), Nepal. He has been a key facilitator in the land and agrarian rights movement since 1994. Basnet is a PhD Candidate in Sociology at Rhodes University, South Africa, and holds a Diploma in Development Leadership from Coady International Institute.