When Grace Arach attended Coady's Diploma in Development Leadership in 2018, she was awarded the prestigious Katherine Fleming International Development Award. Family and friends of the late Katherine Fleming created the scholarship in support of African women leaders to honour the memory of Katherine – a StFX University graduate who was committed to advancing gender equality and lifting women and girls out of poverty through education and economic empowerment.
Grace is the Executive Director for the Foundation for Women Affected by Conflicts (FOWAC) in Uganda, where she has founded a new initiative inspired by Katherine Fleming's legacy, called Skilling the Girl Child.
"The purpose of this initiative is to give opportunity to unprivileged girls so that they can have a second chance to undergo impactful education in the form of apprenticeship training, and thereafter have a decent job for herself and take care of herself and the family," Grace explains.
"I believe that when you skill a girl child and economically empower her, the world around her is enlightened."
The initiative will serve girls and young women aged 14 to 25 in the districts of Kitgum and Lamwo in Northern Uganda. After a successful program launch, Grace is now working with community stakeholders to identify program participants, and to develop additional financial supports through a scholarship program.
"I understand that this is a new concept and it will take time, but I am confidently determined that it is worth trying," Grace says.
I believe that when you skill a girl child and economically empower her, the world around her is enlightened.
It was Katherine Fleming's story that motivated her to create the initiative.
"The story and the life of Katherine Fleming is close to my heart," she says. "It is in fulfillment of my promise to spread the legacy of Katherine Fleming in support of the unprivileged – as it was done to me.
"I was surprised with the announcement of being the first Ugandan to be honored in her name. It was humbling to me. It kept haunting me to do something in return with love that was shown to me."
Since returning to Uganda from the program in Canada, Grace has developed a training manual, which she has test delivered to organizational staff, local leaders, and community groups. She hopes to also deliver training to development partners in her region.
Grace says that her experience at Coady helped her refocus and to learn to overcome obstacles in her work.
"My training at Coady developed me to see beyond learning, but ensure that every learning acquired is an opportunity to make a difference in my society," Grace explains. "It affirmed the work I was doing in my community. It gave me strength to face challenges in my work and above all, built me to be more focused in my pursuits, and never procrastinate by counting on negativity around me.
"Throughout my experience at Coady, I realized that there is so much we can do with or without external support and still make a huge difference in the lives of people around us."
Grace says she was surprised and honoured to become a recipient of the Katherine Fleming award.
"I would like to say thank you to the family and friends of Katherine Fleming," she says. "I am a living example of those unprivileged girls who wouldn't have gone to school without people with such kind hearts.
"Katherine's work with unprivileged women and children will remain an inspiration to me and my family to do even more than she has done."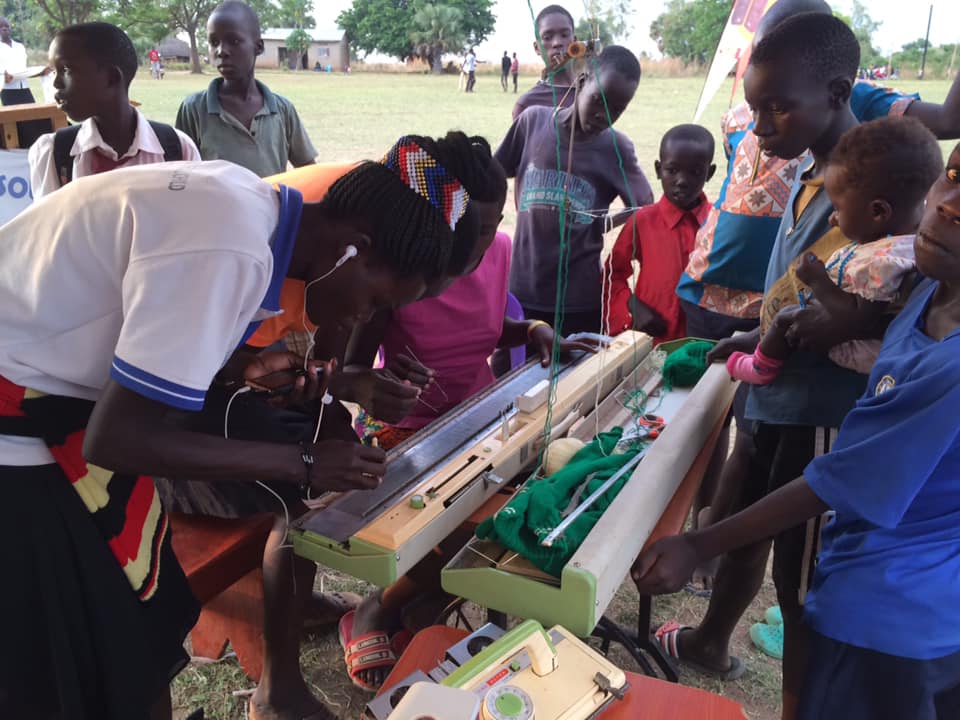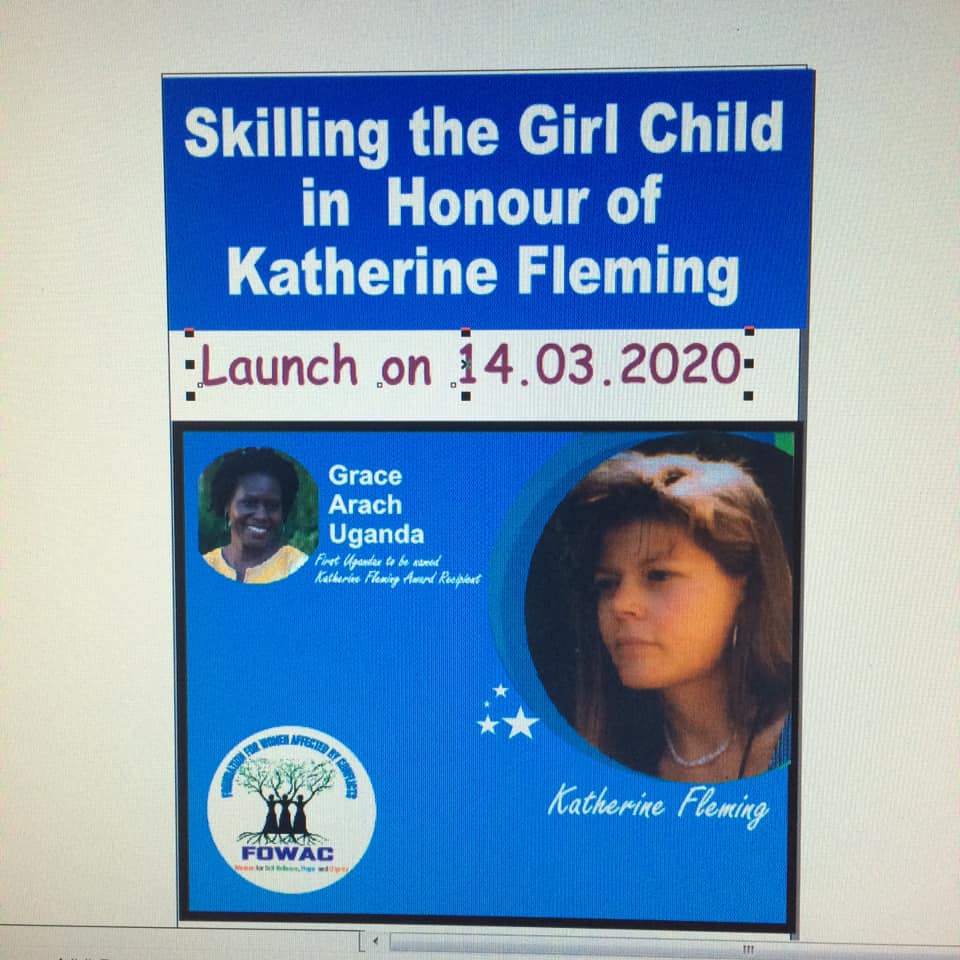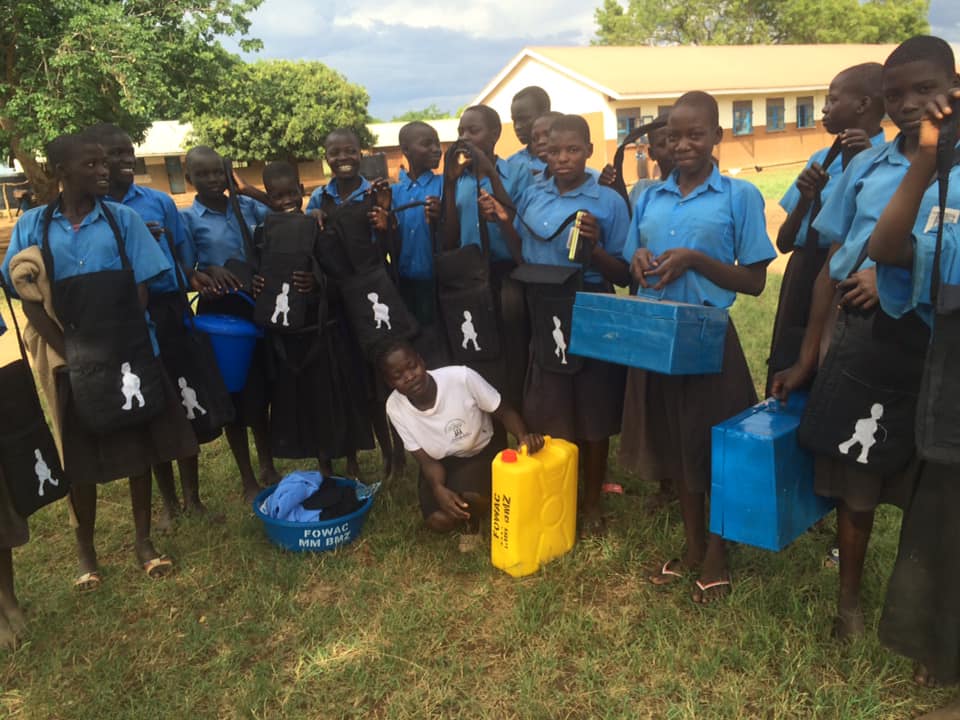 *Photos courtesy of FOWAC's Facebook page.