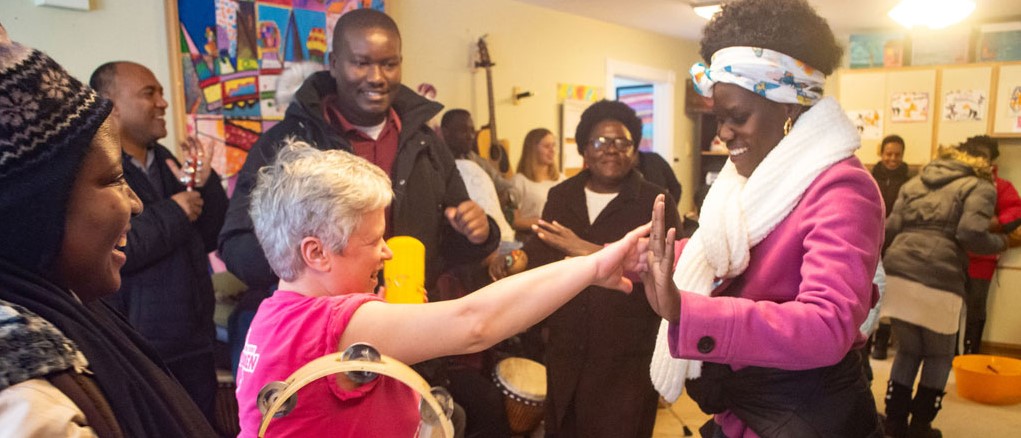 Coady Institute seeking local partners to support bringing participants back to Antigonish
For more than 61 years, the Antigonish community has welcomed Coady Institute participants from around the world creating a truly international experience enriching local culture, economy, and community spirit. Today, Coady Institute is launching the Coady Change Leader campaign – a partnership with community members to provide scholarships for people to attend Coady leadership education programs.
The goal of the Coady Change Leader initiative is to raise at least $200,000 each year from within the Antigonish community over the course of the next 5 years. Coady Change Leaders will be partners in helping to provide scholarships to people locally and globally to attend Coady leadership education programs. Coady has already received pledges for more than one-third of this goal.
Local businessman Shannon Stephenson of High-Crest Enterprises is chairing the Coady Change Leader campaign team which includes a cross section people from the Antigonish community, including longtime Coady supporter Dr. Minoli Amit, former Coady Youth Fellow Aaron MacDonald, SteelMac, and former Coady Youth Intern Maggie MacDonnell, 2017 winner of the Global Teacher Prize.
"I really believe passionately in Coady Institute and what it does on the international stage, what it does on the Canadian stage, and what it does locally. Coady is just an amazing organization and we're just so fortunate to have such an organization in such a small community. It makes us a bigger, more diverse, and more interesting place. I am asking community members to join me as a Coady Change Leader because Coady Institute gives so much to the world, gives so much to North America, and gives so much to Antigonish. I want to see that legacy continue for many more generations to come."
Coady Executive Director Gord Cunningham says by partnering with Coady Institute, Coady Change Leaders will be making a difference by bringing local leaders from all over the world together to learn and share about the latest innovations in community development.
"We want to renew and strengthen local and global connections," Cunningham says. "Traditional funding models have dramatically changed with a focus on specific projects rather than scholarship funding. We need more scholarship resources to carry forward our vision of helping community change leaders locally and globally attend Coady education programs."
"I am blown away by the support we have already received for this Coady Change Leader initiative; to have one-third of our goal already raised is amazing. I am sure Antigonishers will continue partner with us and help bring Coady participants back to our community."
Antigonish and St. Francis Xavier University are unique in that no other community, province, or university in Canada has an institute combining education programs, community engagement, and partner capacity building internationally and locally like Coady Institute. Coady wants to provide programs here in Nova Scotia, not only bringing participants here to Antigonish but to engage more locally and strengthen local and global connections. Coady has produced two new videos (Community Classroom and Global Citizens) to highlight how these local and global connections are often made here in the Antigonish community.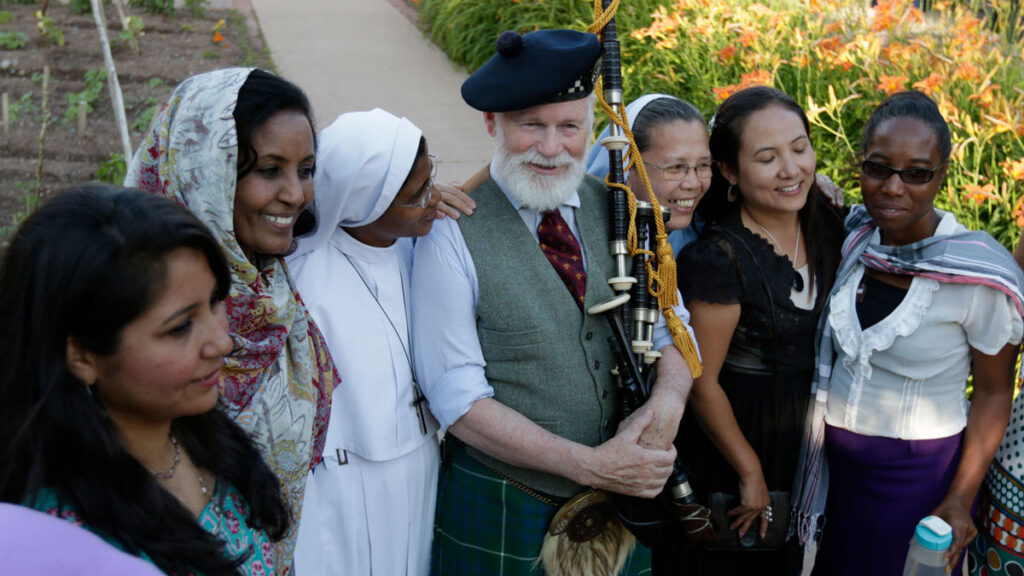 "Antigonish is a special place with a huge sense of community. It's not just about community here but about community beyond our own county and our province. It's community all across the world. When you think about how we live today, we are all global citizens. When things get better in the rest of the world, they get better for us as well. It's all about being global citizens and making the globe better for everybody."
As a Coady Youth Fellow twenty years ago, MacDonald travelled to Kenya meeting more than 80 Coady graduates and seeing the impact they were having in their own communities.
"Coady has far-reaching influences and benefits to practitioners of development working on the ground," MacDonald says. "These graduates repeatedly agreed their time at Coady was worthwhile and beneficial. The time meeting with other developmental practitioners from around the world here in Antigonish, exchanging ideas, and learning how to apply them in their own communities was invaluable."
While Covid-19 has prevented participants from traveling to Antigonish, Coady continues to support change leaders through a diverse set of educational programs and projects. In 2021-22, Coady is offering more than 16 online courses open to international and Canadian participants while continuing to plan for in-person courses including an exciting, newly designed Diploma Program with the goal of welcoming participants back to Antigonish in the near future.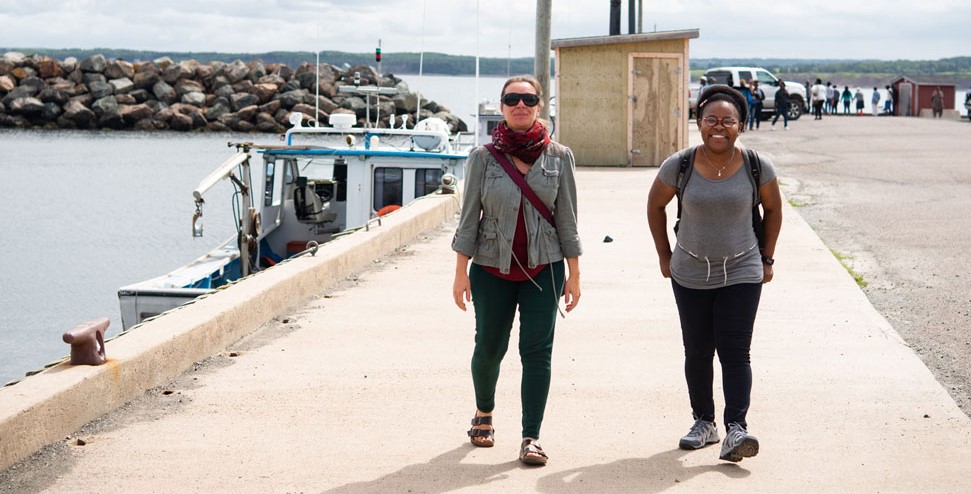 "I think we've got such a powerful but gentle message right here in our own backyard. It's really something that we have to open our eyes to and appreciate. We need to connect with Coady and keep it growing because of what it's done internationally. I would love for Antigonishers to know that the root of that success is inside this building. I'm just one of those stories that's managed to circle back but I think there is literally millions of stories out there like that, and I think for us to be continuously connected to that is really beautiful and necessary."
Over the course of the next few months, members of the Coady Change Leader team will be reaching out to people in the Antigonish community about partnering with Coady and becoming Coady Change Leaders. To learn more about the Coady Change Leader campaign, here. Those wishing to make their pledge can go to Coady.stfx/donate.