Discovering the Health, Wealth, and Power of Neighborhoods
On January 20 we welcomed John McKnight and Cormac Russell as they hosted a community discussion on the practice of ABCD around the world and discuss their findings on the six assets and seven functions of a connected community as presented in their new book, The Connected Community.
See the recording below.
Friday, January 20
11 am to 12:30 pm (AT)
3 pm (UTC) / 10 am (ET) / 9 am (CT)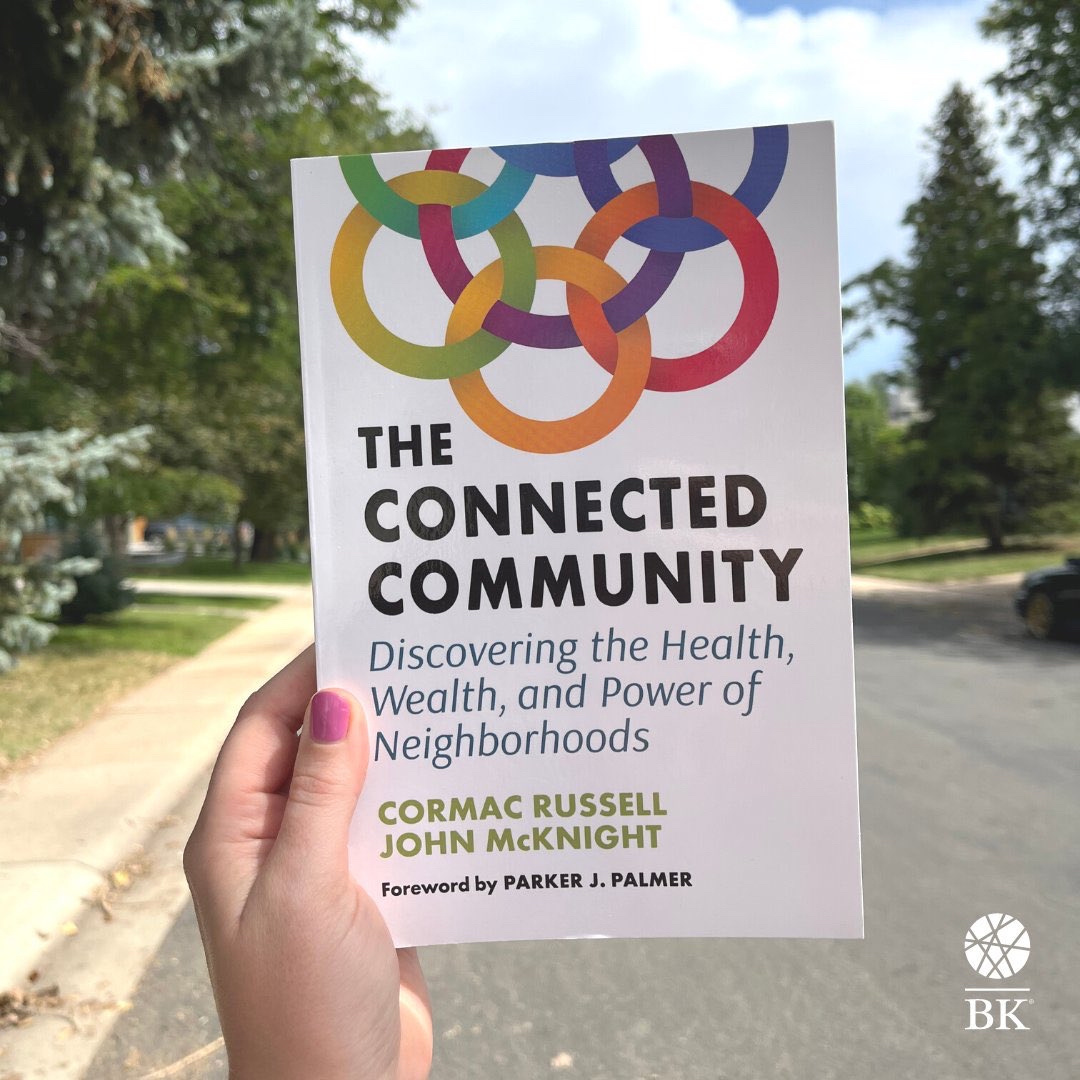 The Connected Community
Find out how to uncover the hidden talents, assets, and abilities in your neighborhood and bring them together to create a vibrant and joyful community. It takes a village!
We may be living longer, but people are more socially isolated than ever before. As a result, we are hindered both mentally and physically, and many of us are looking for something concrete we can do to address problems like poverty, racism, and climate change. What if solutions could be found on your very doorstep or just two door knocks away? Learn more and/or order the book at www.theconnected.community
Cormac Russell
Cormac is a social explorer, an author and a much sought-after speaker. He is the Founding Director of Nurture Development and a member of the Asset-Based Community Development (ABCD) Institute, at DePaul University, Chicago.
Over the last 25 years, Cormac's work has demonstrated an enduring impact in 35 countries around the world. He has trained communities, agencies, NGOs and governments in ABCD and other community-based approaches in Africa, Asia, Australia/Oceania, Europe and North America. Learn more at https://www.nurturedevelopment.org/who-we-are/cormac-russell/
John McKnight
John was raised a traveling Ohioan, having lived in seven neighborhoods and small towns in the eighteen years before he left to attend Northwestern University, in Evanston, Illinois. There, he had the good fortune to be educated by a faculty dedicated to preparing students for effective citizenship. He graduated into the U.S. Navy, where he had three years of "postgraduate" education in Asia during the Korean War. Learn more at https://johnmcknight.org/about/
ABCD and Coady
Coady Institute's namesake Moses Coady spoke about the principles and practices for collective action based on local strengths and assets. He urged people to "use what they have to secure what they have not" to create community connections, identify opportunities, and respond to collective challenges, however they defined them.
Asset-Based Community Development (ABCD) uses these same principles putting citizens, not institutions, at the centre and building on local assets. Over the past 20 years, Coady Institute has continued to build upon the work of ABCD pioneers John McKnight and Jody Kretzmann in the classroom, during workshops, and in research programs exploring an asset-based approach to stimulating citizen-led development.
The first Coady course on ABCD was held in 2003 and since that time more than 1,300 change leaders have graduated from in-person and online courses and workshops held not only on campus at St. Francis Xavier University but across the world in places like Bangladesh, Vietnam, Thailand, South Africa, Ethiopia, Haiti, Indonesia, Peru, Columbia, Bolivia, and Malawi. ABCD principles are central elements in all of Coady's educational programs.