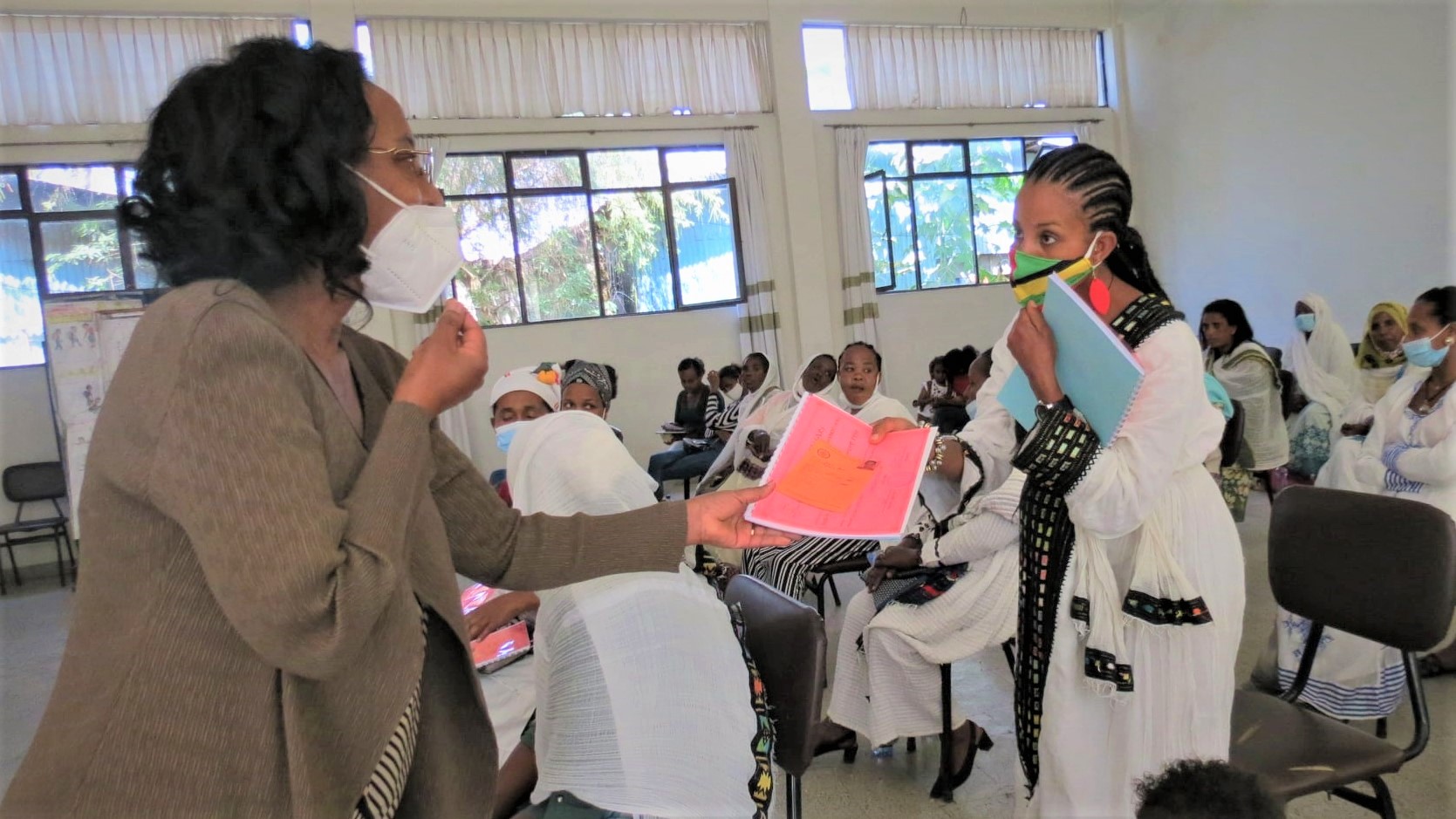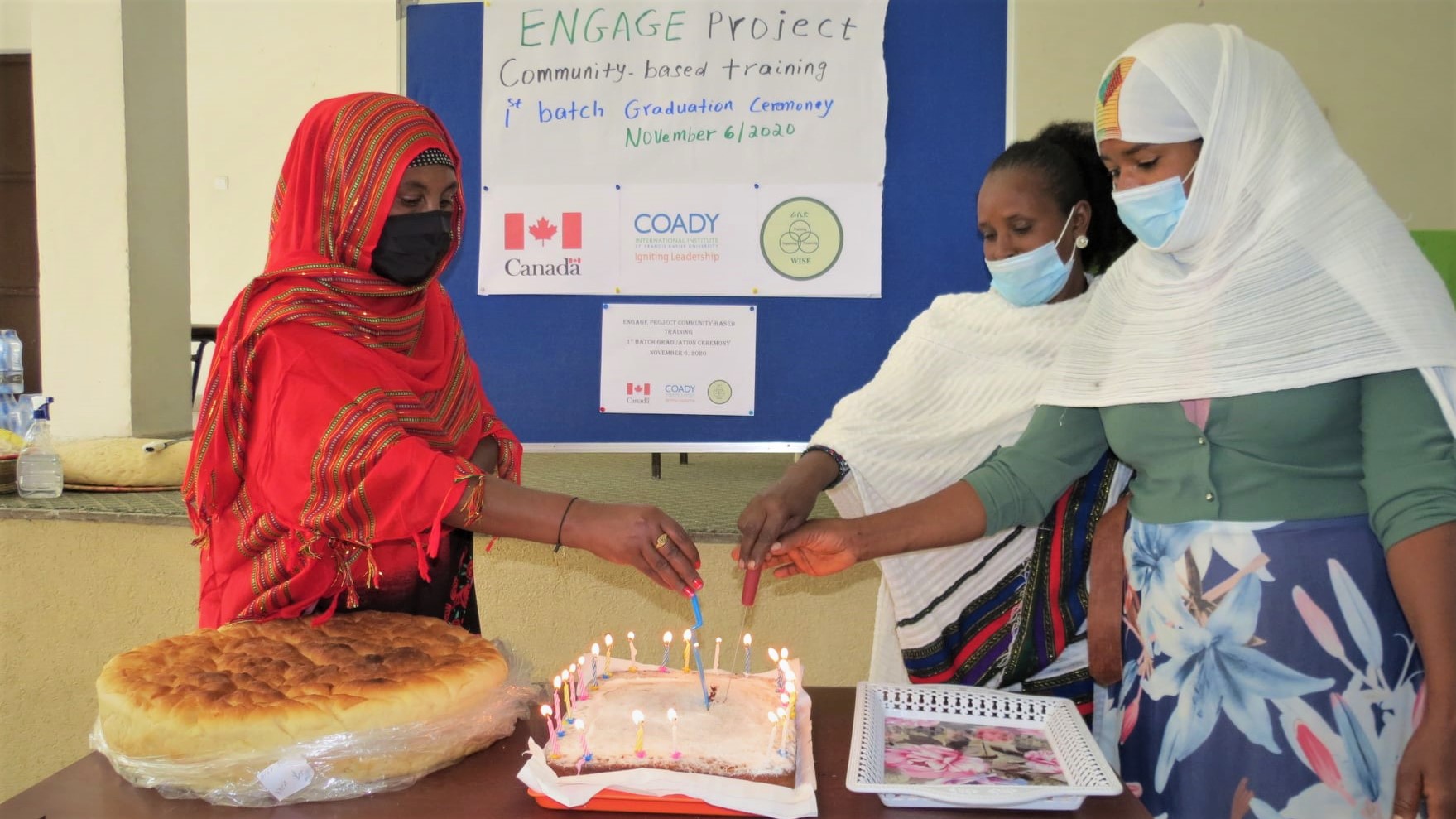 (Photos provided by WISE)
ENGAGE! Women's Empowerment and Active Citizenship is a five-year initiative co-designed by Coady Institute and five partner organizations in Ethiopia, India, Tanzania, Bangladesh, and Haiti. The project's goal is to advance gender equality and poverty reduction by enhancing women's capacity to participate in the social and economic life of their communities.
WISE – a women's empowerment organization – is providing national and community-based training for women leaders with a focus on women's empowerment, asset-based approaches, and enterprise development.
WISE hosted the training October 26 – November 6, 2020 for members of the newly formed Hiwot Savings and Credit Co-operative (SACCO), which aims to improve socio-economic conditions by "mobilizing savings, creating access to credit, and asset-building" using technology and social governance, in the Arada region of Addis Ababa, Ethiopia's capitol city.
The Ethiopian graduates have named the project 'Tesfanesh WISE'. Tesfanesh means 'our hope'.
To learn more about this initiative, visit coady.stfx.ca/engage
ENGAGE is financially supported by Global Affairs Canada.