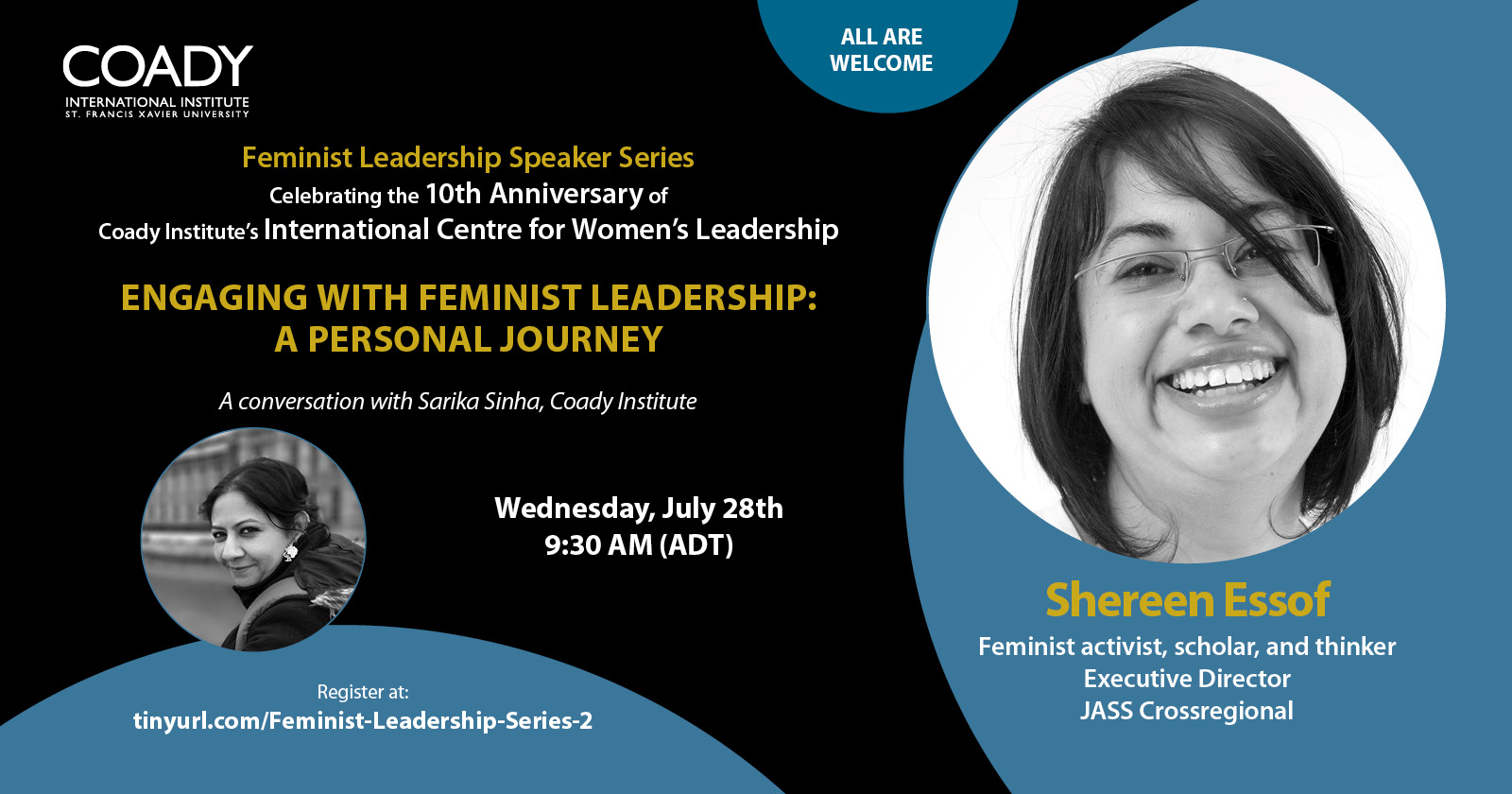 Engaging with Feminist Leadership: A Personal Journey with Shereen Essof
Wednesday, July 28, 2021
9:30am Atlantic Daylight Time (Halifax, Canada)
Join us for the second in the Feminist Leadership Speaker Series celebrating the 10th anniversary of Coady Institute's International Centre for Women's Leadership.
A respected Zimbabwean feminist, activist, popular educator, and academic, Shereen Essof is the Executive Director of JASS (Just Associates) Crossregional.
Shereen is known and appreciated for her huge energy and infectious, warm laugh, and for living her feminist principles in everyday life in unpretentious ways.
Shereen's academic work is grounded in her engagement with women in trade unions, social movements, and community-based organizations. She strives to understand the roots and the gendered nature of neo-liberal, patriarchal systems, and from that understanding to imagine and organize towards alternatives. She worked at the Zimbabwe Women's Resource Centre and Network in Harare for six years, and then with the African Gender Institute at the University of Cape Town. At the same time, she has shared her time and capacities with other social justice organizations, not only to strategize, mobilize, and take action but also to create accessible information through oral histories, documentary, creative writing, and art. Shereen has published widely on feminism, women's movements, and social movement organizing in both online and hard copy journals in South Africa and internationally.
Moderator: Sarika Sinha, Program Staff, Coady Institute, Feminist activist and scholar