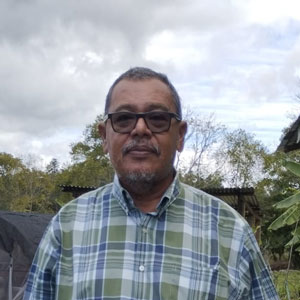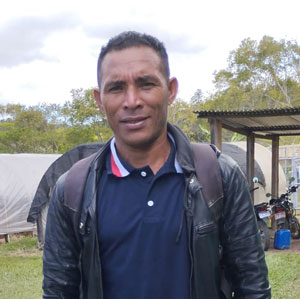 FIPAH: Local certification of varieties developed through participatory plant breeding through community seed banks and a formal system pilot in Honduras
José Jiménez is a senior agronomist specialist in sustainable use and development of Agrobiodiversity, with 30 years of experience in participatory research in Honduras and extensive involvement in local seed production. Currently he is the executive director of the Foundation for Participatory Research with Honduran Farmers  (FIPAH).
Odir Palma is a Farmer expert in local seed production and plant breeding from CIAL La Esperanza. He leads the Seed Committee from ASOCIAL Yorito.
FIPAH: Certificación local de variedades desarrolladas mediante el fitomejoramiento participativo a través de bancos de semillas comunitarios y un piloto del sistema formal en Honduras
José Jiménez es agrónomo especialista en uso sostenible y desarrollo de la agrobiodiversidad, con 30 años de experiencia en investigación participativa en Honduras y amplia participación en producción local de semillas. Actualmente es director ejecutivo de la Fundación para la Investigación Participativa con Agricultores Hondureños (FIPAH).
Odir Palma es un agricultor experto en producción local de semillas y fitomejoramiento del CIAL La Esperanza. Dirige el Comité de Semillas de ASOCIAL Yorito.
FIPAH: Certification locale de variétés développées grâce à la sélection végétale participative par le biais de banques de semences communautaires et d'une pilote du système formel au Honduras
José Jiménez est un agronome sénior spécialisé dans l'utilisation durable et le développement de l'agrobiodiversité, avec 30 ans d'expérience dans la recherche participative au Honduras et une grande expérience de la production locale de semences. Il est actuellement le directeur exécutif de la Fondation pour la recherche participative avec les agriculteurs honduriens (FIPAH).
Odir Palma est un expert paysan en production de semences locales et en sélection végétale du CIAL La Esperanza. Il dirige le comité des semences de l'ASOCIAL Yorito.