Friends of Coady,
Coady Institute believes in the power of ordinary citizens to do extraordinary things and, for the past 60 years, we have ensured that citizens remain at the centre of the development process.
December 2, Coady hosted an Open House 60 years to the day of our founding. The day was a celebration of accomplishments rooted in the values espoused by the Antigonish Movement. We re-affirmed our focus to support and engage with local and global community leaders who are addressing the big issues of our day, such as climate change, rising inequality, gender-based violence, and anti-democratic populism. Leaders like Coady participant Rujeko Moyo (Women's Leadership in Community Development, 2019) of Zimbabwe, who works for Care for Education in South Africa, shares her experience:
Studying at Coady has been life changing for me…. I am very grateful for this opportunity and even more moved by the realization that a significant number of women from developing countries are receiving this training. I sincerely believe that this well-targeted initiative will have a significant impact on women's leadership in Africa and the overall uplifting of Africa's economies and communities.
– Rujeko Moyo, Zimbabwe
(Women's Leadership in Community Development, 2019)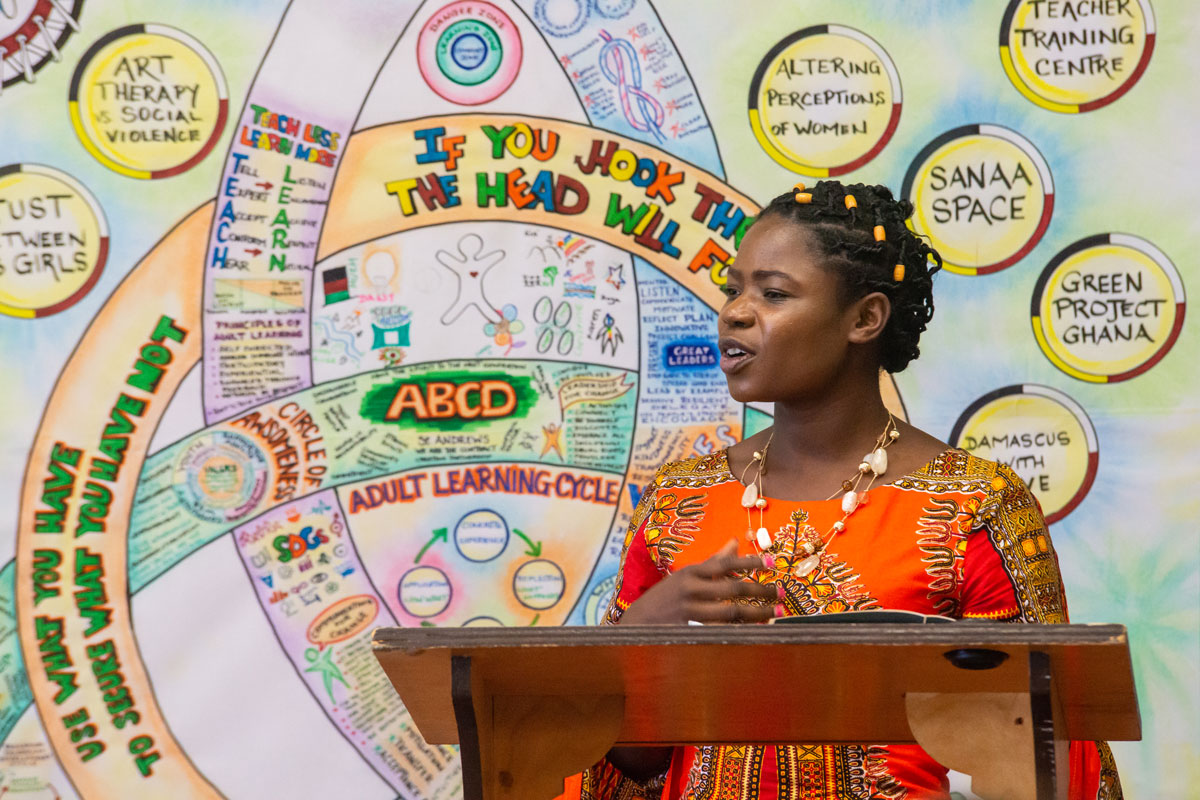 Coady participants continue to pursue equity and social justice for all, especially amongst women, youth, and Indigenous peoples. These progressive leaders are not waiting for national or international agencies to act. Instead, they are developing practical solutions to take action in their communities – here in Nova Scotia, across Canada, and in the Global South.
We recognize the critical importance of local level action. With YOUR HELP, working together with local and global change leaders like Rujeko, we can make this a year of local and global action. We invite YOU to share in our vision. Consider renewing your commitment today by making a special donation, or an ongoing commitment of $20, $50, or more a month.
Together, with your help, we can achieve much and continue to be a force multiplier for change unconstrained by the artificial barriers between the local and global, North and South.
Thank you,
Gord Cunningham
Executive Director
Coady International Institute
Indigenous Women in Community Leadership had a huge impact on my journey. It gave me a safe place to explore my own Indigeneity and to further develop my skills as an advocate for Community Development. The Sisterhood that is created in this space gives Indigenous women leaders the support needed to continue our work in this sometimes harsh climate.
Darlene Cox, Canada
(Indigenous Women in Community Leadership 2015)
Apart from education, Coady Institute has provided me an opportunity to meet and interact with people across the globe in which I shared and exchanged vital experiences. It also allowed me to interact with Canadian academics, students and professionals including the First Nations communities in Nova Scotia.
It encouraged me to devote my full effort on contributing and building more tangible actions. I will step out of my comfort zone and make an impact by utilizing the learning I got from Coady Institute. Having studied diverse methods, techniques, and tools will allow me to be more confident in improving the quality of the projects I am involved in my organization. I am planning to initiate an initiative on green schools in my locality, which will teach young generations about sustainability and environment.

Ahmed Sulaiman, Ethiopia
(Building Community Resilience 2019)