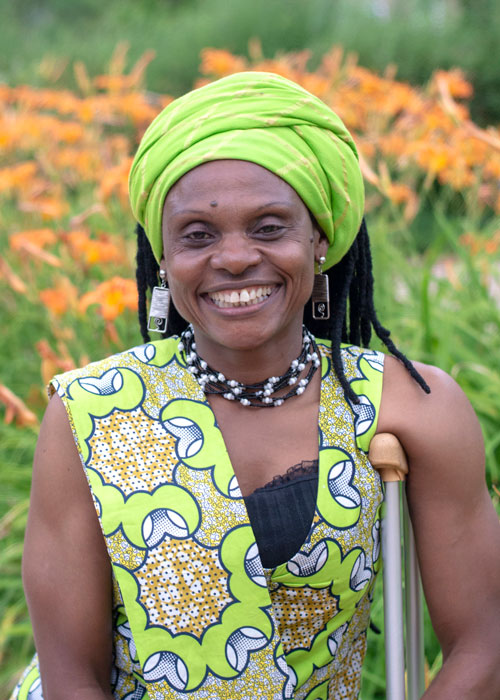 Musola Cathrine Kaseketi is a filmmaker and activist from Zambia. Upon graduating from Coady's Diploma in Development Leadership program in 2018, she was the class speaker for the convocation ceremony.
Now, Light for the World has recognized Musola with the Her Ability Award – a global award that aims to honour and recognize women with disabilities who have achieved greatness in their work locally, nationally, and internationally. As one of 158 nominees spanning 53 countries in the category of Arts, Culture, and Sport, Musola was the sole recipient in the category through a juried process.
"The award is a reminder that limitations only hold us back if we let them," Musola says. "It represents the ability to do things beyond limitations despite all sorts of obstacles."
Musola uses her training in both film and advocacy to empower and improve the lives of women and girls with disabilities.
"It's so honouring and humbling when you work from the heart and then somebody you least expect announces to the whole world that your contributions nationally and internationally have impacted and changed lives. It has inspired me to work harder."
When reflecting on her Coady experience she adds, "I assure you Coady has contributed tremendously, not only to me as an individual, but to others in my community and country."