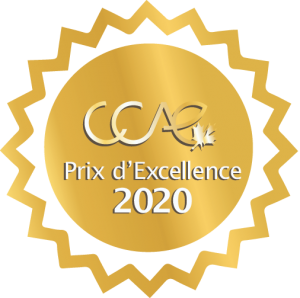 The Canadian Council for the Advancement of Education has recognized St. Francis Xavier University and Coady International Institute for the Indigenous Women in Community Leadership (IWCL) Alumni Gathering. The event was awarded gold in the Prix d'Excellence category of Best Indigenous Relations Initiative.
"This award recognizes not just the success that we had as an institute in co-creating this event with our graduates, but also the learning that we took away in how to continue to best support Indigenous women and their communities moving forward," Eileen Alma, Director Women and Indigenous Programming, says. "The award provides us with further motivation to develop our programs with excellence, with strong relationships as our highest priority."
Now in its 10th year, the Indigenous Women in Community Leadership program supports self-identified First Nation, Métis, and Inuit women who are actively engaged in their communities as they further develop leadership skills and tools for community-led and community-driven development. The IWCL Alumni Gathering brought together more than 100 Indigenous women graduates, mentors, and Elders for a collaboratively-designed program of learning and reflection panels, participatory workshops, entertainment, field trips, and ceremony.
Karri-Lynn Paul (Teaching Staff, Indigenous Programs), who graduated from the program in 2011, leads the program's design and facilitation.
"The IWCL Gathering provided the space for new and renewed relationships, and provided a chance for us to have dialogue around topics that are of importance to ourselves as leaders and to our communities," Karri-Lynn says.
The network of IWCL graduates is diverse, spanning all corners of Canada and varied fields of expertise. As authors, entrepreneurs, educators, public servants, youth workers, artists, band leaders, social workers and more, they are working on critical issues such as poverty, violence against women, suicide, climate change, reconciliation, peacebuilding, and healing.
"What I find especially exciting is the collective work that was started at the Gathering on Indigenous approaches to community development," Karri-Lynn adds.
"Participants presented culturally relevant approaches to asset-based community-driven solutions. This is the kind of work we want to continue building on, discussing, collaborating on, and sharing."
Program graduates lead the development of the Gathering's program and thematic issues, and shared their experience and expertise as panelists and facilitators.
"We formed a planning committee consisting of Indigenous women from across Canada," Andrea Curley, 2015 program graduate and Program Coordinator for the event, says. "The content was spearheaded by input from the alumni, the IWCL program mentors, and Coady staff. Decisions were made by consensus, as our minds were brought together to work as one."
"That is why the recognition of this award is so meaningful to me personally and professionally – because from the beginning there was a complete sense of 'together'.