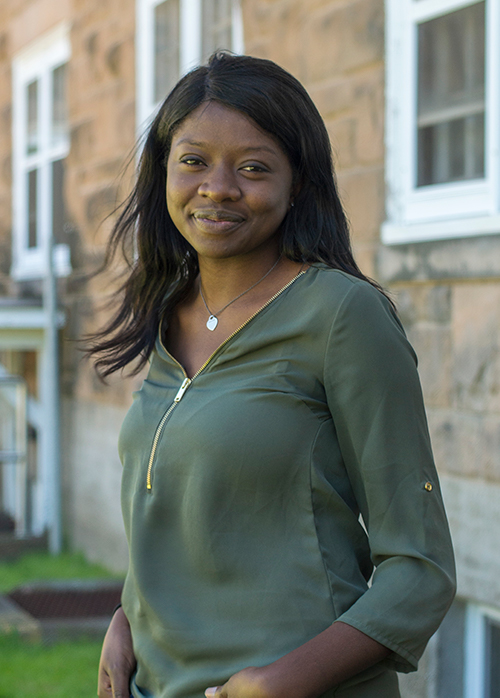 Ruth Nara is currently completing Coady's
Oceanpath Fellowship
for young leaders.
Originally from the Democratic Republic of Congo, Ruth now resides in Canada and is using her own life experiences to help others in similar situations.
"As a migrant, I understand to some extent the challenges of resettling into any new context."
Currently in the community phase of the fellowship, Ruth is implementing a mentoring program for refugee girls in Ontario, Canada.
"My initiative will support the empowerment of adolescent refugee girls to use their skills and experience to develop a sustainable program, for them and by them," says Ruth.
"These girls are at the heart of my idea because they are often left out of refugees' programmatic priorities. They are an abundant resource that is under-utilized and can help to facilitate the integration of their families into this cultural mosaic we call Canada."
As part of International Development Week (Feb 3-9, 2019), and every day, we thank Ruth and all who work "together for gender equality".