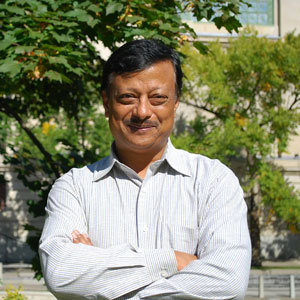 Introduction: Debates and successes in local seed production and marketing
Pratap Shrestha leads the participatory crop improvement, seed systems, community-based approaches to biodiversity conservation, and policy work at SeedChange.
Introducción: Debates y éxitos en la producción y comercialización local de semillas
Pratap Shrestha dirige el planteamiento de SeedChange en materia de fitomejoramiento participativo, sistemas de semillas, enfoques comunitarios para la conservación de la biodiversidad y políticas.
Introduction: Débats et succès de la production et de la commercialisation des semences locales
Pratap Shrestha dirige l'approche de Sème l'avenir en matière de amélioration participative des plantes, les systèmes de semences, les approches communautaires de la conservation de la biodiversité et les politiques.