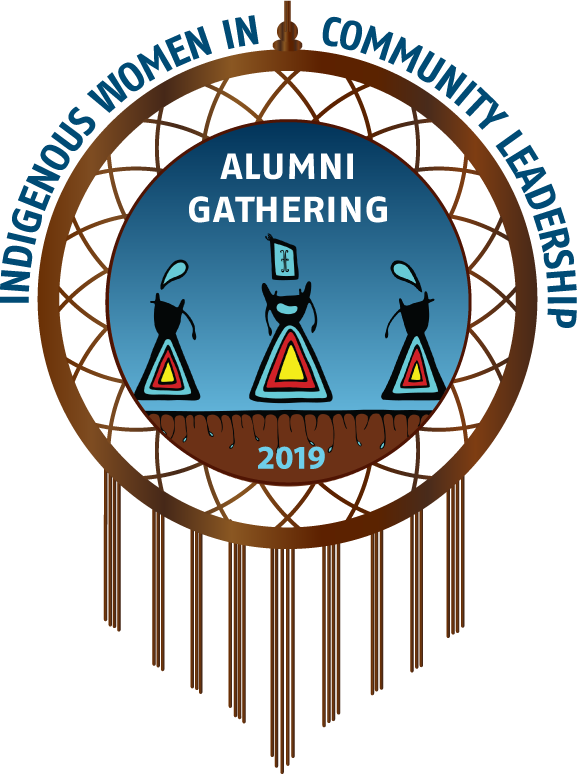 Indigenous Women in Community Leadership
November 1 to 4, 2019
Antigonish, Nova Scotia
Keynote Speaker
Dr. Ngahuia Te Awekotuku
of New Zealand
Te Awekotuku is descended from Te Arawa, Tūhoe and Waikato iwi. As a student she was a member of Ngā Tamatoa at the University of Auckland. Her doctorate is on the effects of tourism on the Te Arawa people.
Te Awekotuku has worked across the heritage, culture and academic sectors as a curator, lecturer, researcher and activist. Her areas of research interest include gender issues, museums, body modification, power and powerlessness, spirituality, and ritual.She has been curator of ethnology at the Waikato Museum; lecturer in art history at Auckland University,and professor of Maori studies at Victoria University of Wellington. She was Professor of Research and Development at Waikato University. She and Marilyn Waring contributed the piece "Foreigners in our own land" to the 1984 anthology Sisterhood Is Global: The International Women's Movement Anthology, edited by Robin Morgan. Although now retired, she continues to write.
In the 2010 New Year Honours, Te Awekotuku was appointed a Member of the New Zealand Order of Merit for services to Māori culture. In 2017, she won an Auckland Museum Medal.
Schedule of Events
Friday November 1
11:00 am – 5:00 pm
Registration
Coady Building Foyer
12:00 pm – 4:00 pm
Beach Tours
12pm departure – Water welcoming
1pm departure – Food Sovereignty
2pm departure – Moon Lodge Teachings
3pm departure – Welcoming Water Song
Sign-up at Registration Desk, Bus departs outside Coady Building
5:30 pm – 6:00 pm
Dinner Registration, Seating for Opening Ceremony and Dinner
McKay Room, Bloomfield Centre
6:00 pm – 10:00 pm
Opening Ceremony and Dinner
Featuring Alumni Grand Entry, Honouring Mi'kmaq Territory, Mi'kmaq Entertainment
McKay Room, Bloomfield Centre
Saturday November 2
7:30 am – 8:00 am
Smudging Ceremony and Tree Dedication
Coady gardens, between two Coady buildings
7:30 am – 9:00 am
Buffet Breakfast
Markin Complex (Coady West), Desmond and Dennis Hall
9:30 am – 10:30 am
Opening Plenary – Indigenous Change Leadership
McKenna Centre for Leadership (4th floor), Schwartz School of Business
10:30 am – 11:00 am
Coffee/tea Break
McNeil Gallery – Schwartz School of Business, 2nd floor
11:00 am – 12:30 pm
Parallel Sessions
 
 
Language, Culture and Ceremony
Coady room 342
 
Community Transitions, Governance and Leadership
McKenna Centre 4th floor
 
Professional Development (Job Creation, Entrepreneurship, Transferable Skills and Work Ethics)
Coady room 265 and Innovation Hub, room 271
 
Women Rising (Self-care, Safety, Awareness)
Coady room 242
12:30 pm – 2:00 pm
Lunch and Networking
Markin Complex (Coady West)
Desmond and Dennis Hall
2:00 pm – 3:30 pm
Plenary:  Leadership Stories of Impact
McKenna Centre for Leadership, 4th floor, Schwartz School of Business
3:30 pm – 3:45 pm
Coffee/tea Break
McKenna Centre 4th floor
4:00 pm – 5:30 pm
Keynote Address – Dr. Ngahuia Te Awekotuku
This event is open to the public.

Schwartz Auditorium, 1st floor, Schwartz School of Business
6:00 pm – 9:00 pm
Dinner and Entertainment, featuring PEI Mi'kmaq Theatre Group
Keating Centre, Conference Rooms (2nd floor)
Sunday November 3
7:30am – 8:00am
Smudging Ceremony
Coady gardens, between Coady buildings
7:30am – 9:00am
Buffet Breakfast
Markin Complex (Coady West), Desmond and Dennis Hall
8:30am – 10:30am
Indigenous Women's Leadership Alumni Marketplace (this event is open to the public) – featuring art and handicrafts for sale by Indigenous women leaders
Coady Building, Main Foyer and Vegso Classroom (room 150)
10:30am – 12:30pm
Indigenous Community Development "Masters Class"
McKenna Centre 4th floor
12:30pm – 2:00pm
Buffet Lunch

Markin Complex (Coady West), Desmond and Dennis Hall
2:00pm – 2:45pm
Plenary: Inquiry into Missing and Murdered Indigenous Women and Girls
McKenna Centre, 4th floor
2:45pm – 3:30pm
Plenary: Women's Leadership Speed Networking
McKenna Centre, 4th floor
3:30pm – 3:45pm
Coffee/tea Break
McKenna Centre for Leadership, 4th floor, Schwartz School of Business
3:45pm – 5:15pm
Plenary: Moving Forward – Our Collective Impact
McKenna Centre for Leadership, 4th floor, Schwartz School of Business
6:00pm – 9:00pm
Closing Dinner and Celebration
Featuring special acknowledgments and Award-winning singer Rhonda Head (IWCL 2018), open mic
Keating Centre, Conference Rooms (2nd floor)

Monday, November 4

7:30 am – 9:00 am
Continental Breakfast
Markin Complex (Coady West), Desmond and Dennis Hall
9:00 am
Optional Field Trip: Bus pick up to travel to Paqtnkek
Outside Main Coady Building
9:30 am
Arrival at Paqtnkek, Program with community. Elder Judy Peters – Women's Roles
Paqtnkek Mi'kmaq Nation, Community Centre
10:30 am – 10:45 am
Break
Paqtnkek Mi'kmaq Nation
10:45 pm – 12:00 pm
Dreamcatcher Activity with Angela Lafford
Paqtnkek Mi'kmaq Nation
12:00 pm – 1:00 pm
Lunch with Paqtnkek community
Paqtnkek Mi'kmaq Nation
1:00 pm
Depart Paqtnkek for return to Campus
 
1:30 pm
On own and departures
 
Contact
Andrea Curley
IWCL ALumni Gathering Event Coordinator
acurley@stfx.ca
365-323-3022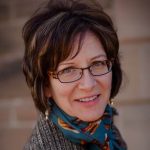 Master of Ceremonies
Victoria LaBillois
Listuguj, Quebec
Dr. Marie Delorme
Advisory Body Member and IWCL Senior Advisor, Calgary, AB
–
Chief Paul James (PJ) Prosper
Paqtnkek Mi'kmaw Nation
–
Elder Mary (Hubba) Lafford
Paqtnkek Mi'kmaw Nation, Mi'kmaq Territory and our Hosting Elder
–
Elder Mae Louise Campbell
Métis (Ontario)
–
Elder Ningwakwe George
Saugeen First Nation (Ontario)