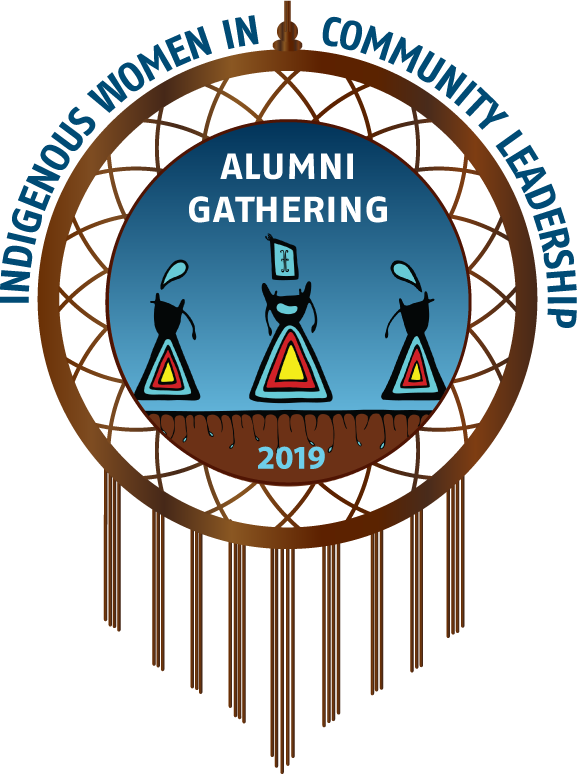 Indigenous Women in Community Leadership
November 1 to 4, 2019
Antigonish, Nova Scotia
Collective Action
The women attending this Alumni Gathering are graduates of Coady's IWCL program, their mentors, Elders, and invited guests. Each year more than 100 applicants apply for IWCL and, through an extensive selection process, 10 to 15 Indigenous women take part in a 2-month residency and a 4-month mentorship. During that time, participants implement community initiatives, ones that continue to flourish long after the program concludes.
The graduates are impressive – authors, entrepreneurs, educators, public servants, youth workers, artists, band leaders, social workers – and they each have their own remarkable story of transformation, which they courageously share with their communities to help bring about social change. They are working on critical issues such as poverty, violence against women, suicide, climate change, reconciliation, peace building, and healing.
The participants enter the program as self-identified leaders. They graduate feeling transformed, with their vision and capacity to lead expanded.
Unlike a traditional conference where participants are meeting for the first time, this group of women are already deeply engaged in the network and in the community initiatives with shared values for social change. They are also taking the lead and developing the Gathering's program and thematic issues. The weekend is an opportunity for Indigenous women to come together, forge connections, collaborate, and amplify their impact.
Over the course of these four days, the participants will hear from keynote Indigenous speakers, share stories of impact, attend master classes, hold a marketplace, enjoy entertainment, and go on field trips to visit local Indigenous communities as they examine collective issues and formulate a collective response.
The Gathering will bring together Indigenous women from all corners of Canada including members of the 2019-2020 cohort, the 9th group of Indigenous leaders who have participated in the program. The participants have been dreaming about bringing alumni together since the beginning and your sponsorship will help make this historic moment happen.
We invite you to support the innovative work and vision of these remarkable women as they take community-driven development to the next level. Sponsorship opportunities will enable you to advance these efforts while engaging directly with women leaders from dozens of Indigenous communities across Canada. Please join them as we continue to mobilize community change leaders.
Thanks to Imperial, our founding partner, and Comart Foundation, our local and global strategic partner, the IWCL program continues to transform Indigenous women who are leaders in their communities. Coady is seeking various levels of sponsorship for this historic Gathering and support for resulting initiatives. We look forward to working with you to create a meaningful engagement opportunity with the participants.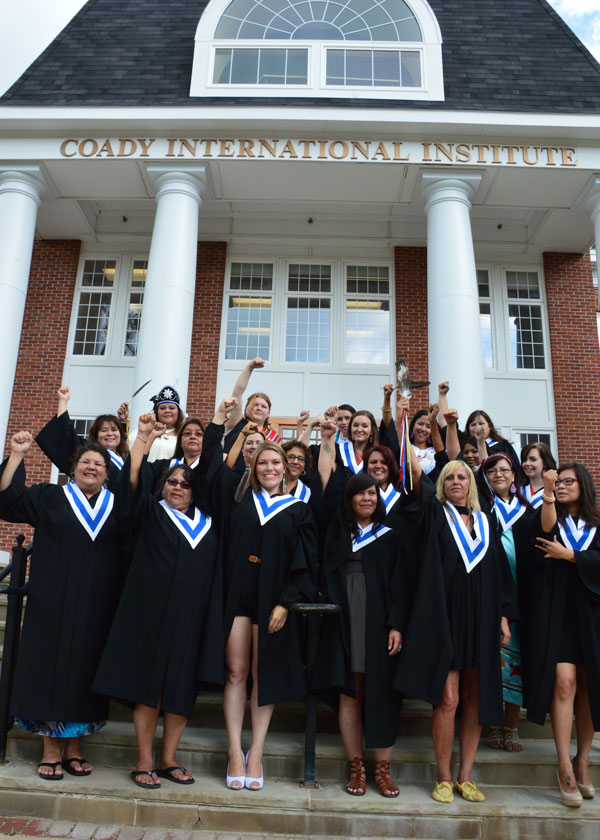 Eileen Alma, Director, International Centre for Women's Leadership, Coady Institute
ealma@stfx.ca
902-867-3992
Alexis MacDonald, Senior Development Executive, St. Francis Xavier University
apmacdon@stfx.ca
647-884-2659