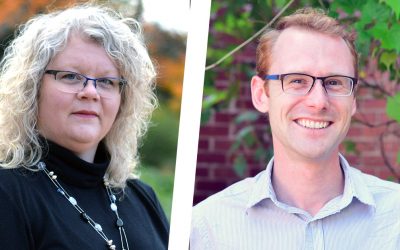 After having work published in late 2018, Coady staff member Wendy Kraglund-Gauthier (Manager, Networks and Ongoing Learning) has added another publication to her repertoire. Meanwhile, the International Development Research Centre (IDRC) acknowledged Coady staff member Eric Smith (Manager, Monitoring, Evaluation, and Learning), who was celebrated at the 2018 Annual Celebration of StFX Authors for his contribution to the 2017 publication.
read more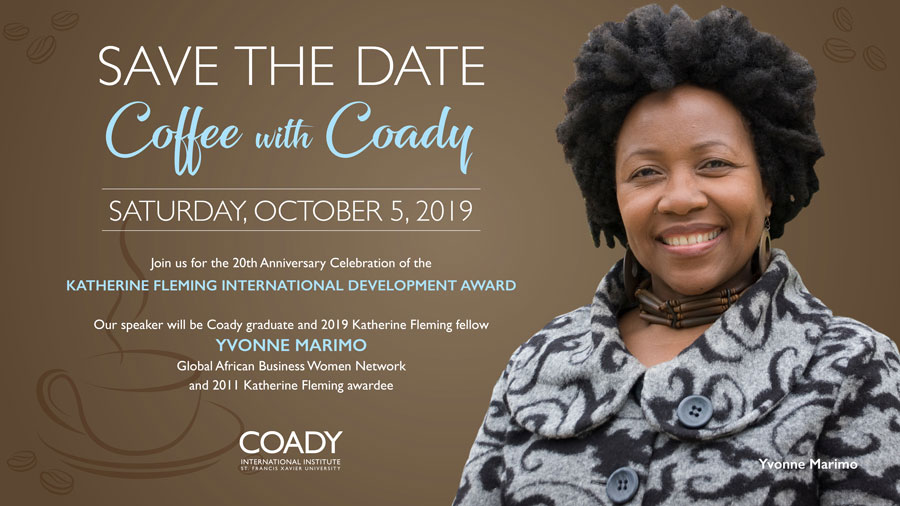 Coffee with Coady
Join us for the annual StFX Homecoming Coffee with Coady, featuring the 20th presentation of the Katherine Fleming International Development Award presented annually to an African woman leader dedicated to working with women and children.
Saturday, October 5, 9:30am
Markin Global Complex, Coady International Institute
Related: Katherine Fleming award turns 20
Indigenous Women in Community Leadership Participants Arrive
October 14 – Participants arrive at Coady International Institute for the Indigenous Women in Community Leadership program – an award-winning initiative for Indigenous women leaders using Coady's asset-based approach and prioritizing indigenous knowledge and ways of learning.
Indigenous Women in Community Leadership Alumni Gathering
November 1 – 4
More than 100 of Canada's Indigenous women leaders will gather in November at St. Francis Xavier University's Coady International Institute in Mi'kma'ki, the unceded territory of the Mi'kmaq people.
Stay tuned public events and opportunities to get involved!
Nobel Women Initiative's Sister-to-Sister Mentees Arrive on Campus
November 11 – 17
The Sister-to-Sister Mentorship Program provides valuable advocacy and grassroots organizing training to incredible young women activists from around the world. Six feminist peace activists travel to Ottawa for a six-week communications and advocacy, with one week at Coady Institute in Antigonish, Nova Scotia.
Stay tuned for a chance to meet the mentees!
No Results Found
The page you requested could not be found. Try refining your search, or use the navigation above to locate the post.