In the current uncertainty, Corrina Vali uses the skills developed during her time at Coady International Institute to provide protective masks to frontline workers in her hometown of Godhra, India. It was only one year ago she was wrapping up her time as an OceanPath Fellow, fully immersed in establishing Saheli – a Social Enterprise that produces environmentally friendly menstrual health products and provides educational workshops for women and girls. A year later and Vali remains busy coordinating with suppliers to ensure materials can be disseminated to the women employed by Saheli. Only now, everyone in Godhra is under lockdown in response to the global COVID-19 pandemic. What makes the McGill University graduate so impressive – her consistency, ingenuity, and ability to execute – can be easy to miss in her nonchalant explanation of the process undertaken to shift her social enterprise to production of urgently needed Personal Protective Equipment (PPE).
When you want to do something, you need to prioritize what's important.
The decision to shift to producing PPE was initially brought on through conversations with family in the medical field, explains Vali. With shortages of proper protective masks for nurses and support staff at local hospitals, there was an opportunity to help out. "When you want to do something you, need to prioritize what's important", she states. It is this ability to focus on what is essential that enables her to excel in the current environment. Starting this new project with research, Vali determined that the masks had to be reusable, cost effective, and match the available materials within her network of suppliers. Settling on a modification of a design made by an American collective, Saheli created their newest product – a 100% cotton pocket facemask with disposable non-woven filters. Each mask, with 12 replaceable filters, costs Rs. 15 (just over 25c Canadian). The product would make for a fantastic elevator pitch with all the boxes it checks: utility, sustainability, affordability, and more. What sets Vali apart is her entrepreneurial capacity to bring all the necessary pieces together to make the masks a reality.  
After settling on a design, purchasing the materials needed for production, and finally organizing the delivery of materials to the various women who now work from home, Saheli committed to an initial purchase order of 2,000 masks for civic hospitals. For the time being, the costs of the masks are funded through donations; Vali says that a donation model allows for a quick turnaround on getting masks into the hands of people that need them. As time moves on, Vali is uncertain if masks will be incorporated into Saheli's production beyond the pandemic, adding, "demand is endless for the time being; it's the logistics that are difficult".
In India, a country that has a low number of hospital beds relative to their general population, flattening the curve is essential, and citizen-led organizations are stepping up to fill in the gaps. And there are many gaps to fill. The Self-Employed Women's Association (SEWA), an organization affiliated with Coady that Vali was connected with during her time as an OceanPath Fellow, is pledging to produce 20 Million Face Masks to do their part in saving lives. With over 1.7 million members, it is easy to forget SEWA's humble beginnings in 1971 as a group of cart-pullers appealing for fair treatment through collective voice.
Vali is quick to point out that the pivot to mask production was a team effort and that those on her team who create, package, deliver, and source materials are the ones making this possible. She is right, and this group have succeeded in transitioning their livelihood into efforts that will undoubtedly save lives. Their masks offer 80-90% of the effectiveness provided by surgical masks; at the local level many civic hospitals in Gohdra are only able to supply doctors and surgeons with PPE. Saheli fills the gap here, providing masks to nurses, cleaning staff, and other essential workers in these hospitals.
Within the global response to the pandemic, it is important to remember that it is leadership at the local level that provides so much of what is vital for success. While the efforts of many are a temporary shift to focus on the needs of others during this time of crisis, for Saheli, under the guidance of Vali's strong leadership, this focus is business as usual.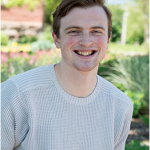 John Paul (JP) Dobson is the program assistant for the Pathy Foundation Fellowship at Coady International Institute, a graduate of the OceanPath Fellowship (2017-18), and holds a B.A. from St. Francis Xavier University (Development Studies & Political Science, 2017).