The significance of helping a community alone is powerful, but the professional and personal life experience gathered throughout the fellowship are irreplaceable.
The Pathy Foundation Fellowship has worked in tandem with four Canadian partner universities over the past five years – St. Francis Xavier University (Antigonish, NS), McGill University (Montreal, QC), University of Ottawa (Ottawa, ON), and Queen's University (Kingston, ON). Now, they are welcoming Bishop's University in Sherbrooke, QC as a fifth partner.
Graduating students from Bishop's University will now be eligible for the community leadership program along with those from the original four partner universities. The fellowship includes up to $40,000 in community project support.
"This is a tremendous opportunity for Bishop's students to give back in a meaningful way to a community close to their hearts, while developing themselves as a social change leader and significantly elevating their future potential," Adam Baden-Clay, manager of youth leadership programs at Coady International Institute, says.
The Pathy Foundation Fellowship was founded by the Pathy Family Foundation, and is facilitated by Coady International Institute on the campus of St. Francis Xavier University.
"Bishop's University senior most management has been involved in the discussions and so there is ownership from the top down," Sophie de Caen, executive director for Pathy Family Foundation, says.
"They proposed a slightly different model for determining fellowship candidates, where one of their university professors would be the focal point, and as such would be working with other professors to identify early on excellent candidates and support them to become Pathy fellows."
Dr. Michael Teed, full professor for the Williams School of Business is stepping into that role.
"It's a very unique opportunity for our graduating students," Teed says. "Most students will seek employment or pursue their studies [after graduating]. I can't think of many other opportunities that will allow our students to take their ideas and actually implement them in a real-life community, all while receiving financial support and ongoing coaching throughout their fellowship.
"The significance of helping a community alone is powerful, but the professional and personal life experience gathered throughout the fellowship are irreplaceable."
The Pathy Foundation Fellowship is a yearlong community-focused experiential learning opportunity aimed to develop active and effective change-makers, while creating positive social change in communities around the world. Fellows develop new tools and skills through participatory workshops; work closely with communities to foster sustainable and positive social change through co-developed community projects; and receive mentorship and personal development support through Coady staff, dedicated leadership coaching, and peer fellows.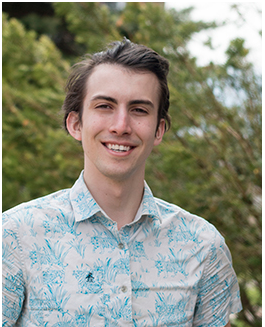 "One of the unique strengths of this fellowship is the dual focus on developing communities and developing leaders," Baden-Clay says. "In my time with the program, I have witnessed literally transformative change in many of the exceptional fellows who I have had the privilege to work with, while also seeing people and communities around the world benefit from their initiatives."
Graduate Corrina Vali (2018) used the opportunity to create a social enterprise in Godhra, India, that employs local women to produce biodegradable menstrual health products for areas that lack adequate access. In response to the coronavirus pandemic and a shortage of personal protective equipment (PPE) for healthcare workers in India, her business has now shifted to manufacturing and donating reusable face masks for civil hospitals to be used by sanitation workers, paramedical staff, and hospital staff.
Graduate Jordan Bowden (2016) used the opportunity to develop an initiative aimed to connect people with disabilities with local "makerspaces" where they can use communal facilities and tools to create their own assistance devices in London, Ontario. Now, Bowden is using the skills developed throughout the fellowship to create partnerships in a collaborative effort to manufacture and supply PPE for healthcare workers on the frontline of the fight against COVID-19 in Montreal.
"It's an amazing experiential learning opportunity for our students," Teed says. "I am excited that students who are passionate about helping others will be given an opportunity to go into real communities and put their ideas into action."
"In all honesty, for some our graduating students, this opportunity could mean the world for them. For Bishop's to be able to provide this opportunity to our students and to be included amongst such a small group of select universities and the Coady Institute, is simply amazing."
To learn more about the fellowship, visit pathyfellowship.com.
To learn more about Coady Institute, visit coady.stfx.ca.
For media inquiries, contact:
Brian Lazzuri
Manager of Marketing and Communications, Coady International Institute
blazzuri@stfx.ca