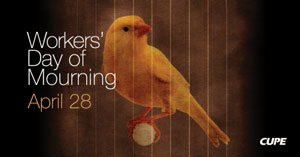 Topshee Memorial Webinar Series
On the eve of the National Day of Mourning, we discussed worker safety in the workplace.
Recorded Thursday, April 27, 2023.
Marked annually in Canada on April 28, the National Day of Mourning is dedicated to remembering those who have lost their lives, or suffered injury or illness on the job or due to a work-related tragedy, and committing to improving health and safety in the workplace.
Rachel Barbour
Office of the Worker Counsellor, NS Federation of Labour
Rachel Barbour is a long time labour activist.
Rachel started her career as a claims manager in the Workers' Compensation Board of British Columbia. There, she became involved in her union and in the broader labour movement where she dedicated herself to preventing injuries and to fighting for fair compensation for workers who have been injured.
In 2015 Rachel joined the NS Federation of Labour's Worker Counsellor Program. This Program provides assistance, education and advocacy relating to occupational health and safety and workers' compensation systems in Nova Scotia.
Rachel brings a great deal of experience and expertise in both occupational health and safety and workers' compensation matters.
Fred Jeffers
Occupational Health and Safety Division with the Department of Labour, Skills and Immigration
Fred started his career in the mechanical sector and worked in the construction industry for 18 years before moving to municipal government where he spent 8 years with the Engineering Department at the Town of Bridgewater. Fred joined the NS Office of the Fire Marshal in 2011 and spent 4 years as the Provincial Fire Marshal just prior to joining the Safety Branch in October of 2020.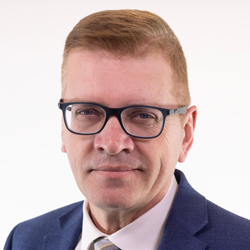 Hugh Gillis
Nova Scotia Government & General Employees Union
Hugh Gillis is vice president of the Nova Scotia Government & General Employees Union, the largest union in Atlantic Canada.
Hugh is a member of the Public Service Superannuation Plan Trust Inc., with fiduciary responsibilities of 13 billion in assets. He is vice-chair, Board of Directors, United Way Cape Breton and Secretary Treasure Nova Scotia Federation of Labour.
Hugh holds an undergraduate degree from Cape Breton University and is a resident of Cape Breton Island .
Pauline MacIntosh
Moderator
The StFX Extension Department founded the Annual Topshee Memorial Conference in 1984. Named in honour of Rev. George Topshee who served as Director of both Extension (1969-1982) and Coady Institute (1973-1979). These conferences provide a forum in which people from all walks of life can meet to discuss critical social and economic issues affecting life in Atlantic Canada.