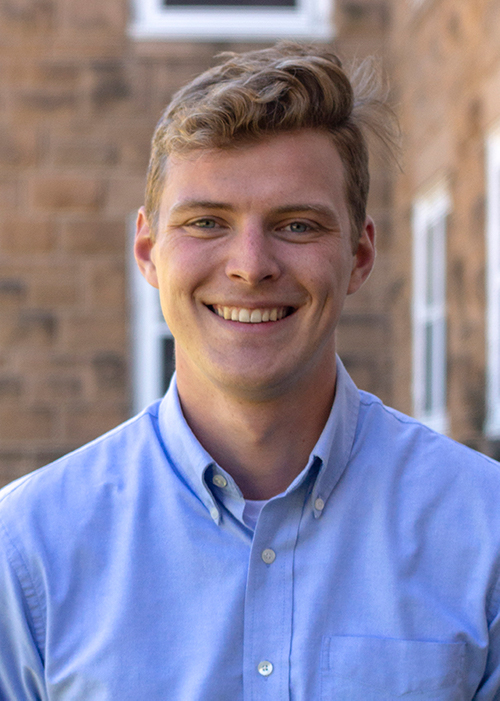 William O'Dwyer, a participant in Coady International Institute's
Oceanpath Fellowship
for youth leaders is a recent graduate of partner-school St. Francis Xavier University.
"This was my first experience learning about the background of community development," O'Dwyer, who graduated with a Bachelor of Science in Human Kinetics, minoring in Pre-Education, says.
"I have always been doing it through trial and error, but in Foundations for Community Change I was able to learn the best practices for community change."
Foundations for Community Change is the first of five phases incorporated into the yearlong fellowship. Each year, the new cohort of fellows arrive at Coady International Institute for the three-week experiential learning course before diving in to the development phase of their chosen community initiative. Pathy Family Foundation supports each initiative with a $25,000 sponsorship.
Following the initial classroom phase, O'Dwyer began to plan his community project in partnership with Autism Nova Scotia, Pictou County Chapter and YMCA Pictou County .
"One of my professors, Dr. Amanda Casey, directed me to the Autism Nova Scotia, Pictou County Chapter," O'Dwyer explains. "When I first met with them, I was in awe of their swimming program so naturally I wanted to work with them.
"My initiative is based around the fact that 91 per cent of non-medical deaths for children with Autism Spectrum Disorder (ASD) are related to drowning. So, I wanted to develop a comprehensive swimming curriculum and level assessments for the swim program to run."
Now four months into the nine-month community phase, where fellows live and work in-community to implement their initiative, O'Dwyer says the experience has already had some surprising outcomes.
"I have helped a new community down the road in Truro [Nova Scotia] to start up an accessible swimming program," O'Dwyer says. "This was a huge success and a great surprise. We are now just waiting to see how the trial period goes!"
O'Dwyer says that choosing to use his initiative to support people with Autism Spectrum Disorder (ASD) has been a rewarding and impactful experience.
"I have had the absolute pleasure of meeting the most incredible and strong families in the ASD community. Having the opportunity to connect with these families and work with the affected individuals in the pool has been an unparalleled experience.
"Some of these individuals don't have a voice or have trouble expressing themselves… and it is important to me [to support this community] because of the small impact you can make in helping them understand that they are good at something."
Being the leader of a community project comes with rewards and learning curves alike.
"This is very different than anything I have ever done before," O'Dwyer says.
"I have always been on someone else's schedule. I found out quickly that this was my job to focus my time and energy, and that no one was going to police me. It has been a big builder of will-power, scheduling, and I have begun to understand myself more and more."
O'Dwyer believes this experience has already begun to influence his daily life.
"This fellowship has already affected my future," he says. "I believe that it will force me to take an asset-based approach to my interactions and my life. It is going to show me the good in any situation, to see how others can help themselves, and to show them the power inside of themselves.
"The fellowship and the work that we are all doing has helped show me the power inside of myself."