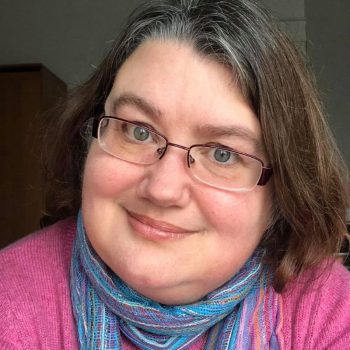 We are pleased to be welcoming Eileen Alma as the Interim Director of Coady Institute beginning June 1, 2022 as Executive Director Gord Cunningham retires.
Gord came to the Institute in 1997 as a Microfinance Specialist. Throughout his 25 years at Coady Institute, he served many roles including Program Teaching Staff, Assistant Director (including Director of Innovation), Interim Director on two occasions, and as Executive Director for the last three years.
After several years working with longtime Coady partner, the Self Employed Women's Association (SEWA) in India, Gord and colleagues Alison Mathie, Brianne Peters, and Yogesh Ghore have worked to build the Institute's Asset-based and Citizen-led Development (ABCD) thematic area.
During his time at Coady, Gord worked in more than 20 countries. He taught dozens of courses on campus and off, co-edited a book, wrote and co-authored several book chapters and articles for peer-reviewed journals, and worked on a number of long-term action-research projects in Eastern and Southern Africa.
We extend our deepest gratitude to Gord for his commitment to Coady Institute and citizen-led development, and congratulate him on his retirement.
Interim Director, Eileen Alma, has served as the Director for Coady's International Centre for Women's Leadership for the past nine years.
In this role, she has overseen the expansion of the Institute's programming on women's leadership and gender equality nationally and internationally, directly supporting more than 2,000 women leaders. Eileen has also guided the expansion of Coady's programming for Indigenous women leaders and communities, leading to the growth of the team and development of the Circle of Abundance. She has successfully developed and managed major partnerships with a range of organizations in Canada and globally and currently oversees the Institute's work on several significant key projects funded by Global Affairs Canada, other federal government departments, and a range of foundations and private funders.
Eileen has 30 years of interdisciplinary experience in international program development, management, research and practice. Her work has covered several fields including peacebuilding, conflict analysis and post-conflict reconstruction; migration and diaspora engagement; decentralization, local power and access to services; governance and state-building; and land access and rights. Prior to joining Coady Institute, Eileen worked with the International Development Research Centre (IDRC) for 20 years, most recently as a Program Officer in the area of Social and Economic Policy.
Eileen is currently the Co-Chair of the Board of Directors for Cooperation Canada, a national organization representing more than 90 civil society organizations across Canada working in the international development and humanitarian sector. Locally, she is Board Chair for the Friends of the Antigonish Library (FoAL).
Eileen holds a Master's Degree in Conflict Analysis and Management (ethno-political) from Royal Roads University, a Master's Certificate in Project Management from Royal Roads University and has undertaken graduate studies on refugee and migration issues at York University.
We are very pleased to welcome Eileen into her new role.