Contributed by Educación Popular en Salud (EPES)
Between November 2-20, Coady International Institute, in partnership with EPES, held its first leadership course for Latin American women, bringing together 24 grassroots leaders from 13 countries. Originally planned as an in-person seminar in Santiago, circumstances of the pandemic compelled an online format.
Participants in this vivid expression of Latin American diversity—students, indigenous women, community educators, feminists, rural leaders and urban activists—shared two salient characteristics: all were women and all were striving to transform their respective communities.
Founded in 1959 at St. Francis Xavier University in Nova Scotia, Canada, the Coady International Institute empowers community leaders, particularly women, with methodological tools that help them effect local transformation.
The idea to jointly design a course for Latin American and Caribbean women took root three years ago, when EPES educator Angelina Jara García, a psychologist, traveled to Nova Scotia in July 2017 as a fellow to participate in the Leadership for Global Change Program. Angelina's outstanding performance as a student prompted the Coady International Institute to invite her to return a year later to co-facilitate a community development leadership course for African and Asian women.
Following that experience, Angelina became the coordinator of the course jointly organized by Coady Institute and the EPES Foundation, recently held in November. The 3-week workshop generated a space for learning, reflection and analysis, while also strengthening women's capacities for social and community work, from a gender and human rights focus. An additional objective was to promote construction of networks to foster the skills, participation and capabilities of women in public life.
Transmitted on EPES' YouTube channel, the program included forums on gender violence, community leadership, and food sovereignty in Latin America. It also offered the workshops "Popular education, gender and feminism," "Trajectories and challenges of the women's and feminist movements in Latin America," "Mobilizing strengths for community development in the pandemic," and "Leadership, self-care and collective care."
One participant Lucía Rubio Rufino, a legal advocate for Mexico's Consumer Power, was inspired by her fellow participants. "I immensely liked the diverse experiences of these women and the chance to share with them. Although it would have been wonderful to meet them in person, just to meet them was a joy." The tools she acquired, Lucía said, "will help bring forward new ideas horizontally, from us as a collective," in the organizations she works with.
This was popular education in action! The workshop structure fostered invaluable sharing and reflection, and deep bonds were formed. It transmitted optimism, inspiration and confidence that we can and shall continue to weave change.
What spurred Pamela González Robinson, president of the Isla Nena Composta organization of Vieques, Puerto Rico, to participate was the opportunity to share knowledge and connect with Latin American sisters, as well as the chance to acquire skills to harness in her community work. "This was popular education in action!" she remarked. "The workshop structure fostered invaluable sharing and reflection, and deep bonds were formed. It transmitted optimism, inspiration and confidence that we can and shall continue to weave change."
Eileen Alma, Director of Coady's International Centre for Women's Leadership, noted that the course was intended "not just to identify the problems or challenges faced by women of various backgrounds, but also to celebrate their innovations and successes." She added, "We know that empowered women lead to improved quality of life for everyone. This course helps us contribute to this goal in a way that recognizes the unique circumstances facing women in the region, together with an incredible local partner institution with a deep history and shared commitment."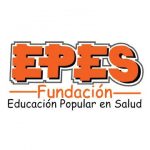 Learn more by visiting EPES' news page at www.epes.cl/category/noticias-epes