Thirteen young leaders from across Canada recently completed the first of five key components of the Pathy Foundation Fellowship.
The Fellowship is an intensive 12-month opportunity for graduating students from five partner universities – Bishop's University, McGill University, University of Ottawa, Queen's University, and StFX University – who have an existing meaningful connection with a community anywhere in the world and an innovative initiative idea to strengthen that community.
Foundations for Community Change (FCC) is a participatory and experiential learning component of the Fellowship, in which Fellows are introduced to tools, principles, practices, and philosophies of Coady Institute's approach to development, leadership, participatory planning, facilitation, project and financial management, and adult learning. Fellows undergo a self-assessment and analysis of leadership styles and interactions with others, while being introduced to the supportive structures of their Fellowship year, such as personal coaching sessions.
This Fellowship component creates the foundation for Fellows to explore their personal and professional development goals, begin community project planning, and establish rich, dynamic bonds of support within their cohort of peers.
The first to complete the FCC module in a new and interactive online format, the 2021-22 cohort is looking forward to meeting and learning in person before the end of their yearlong Fellowship journey.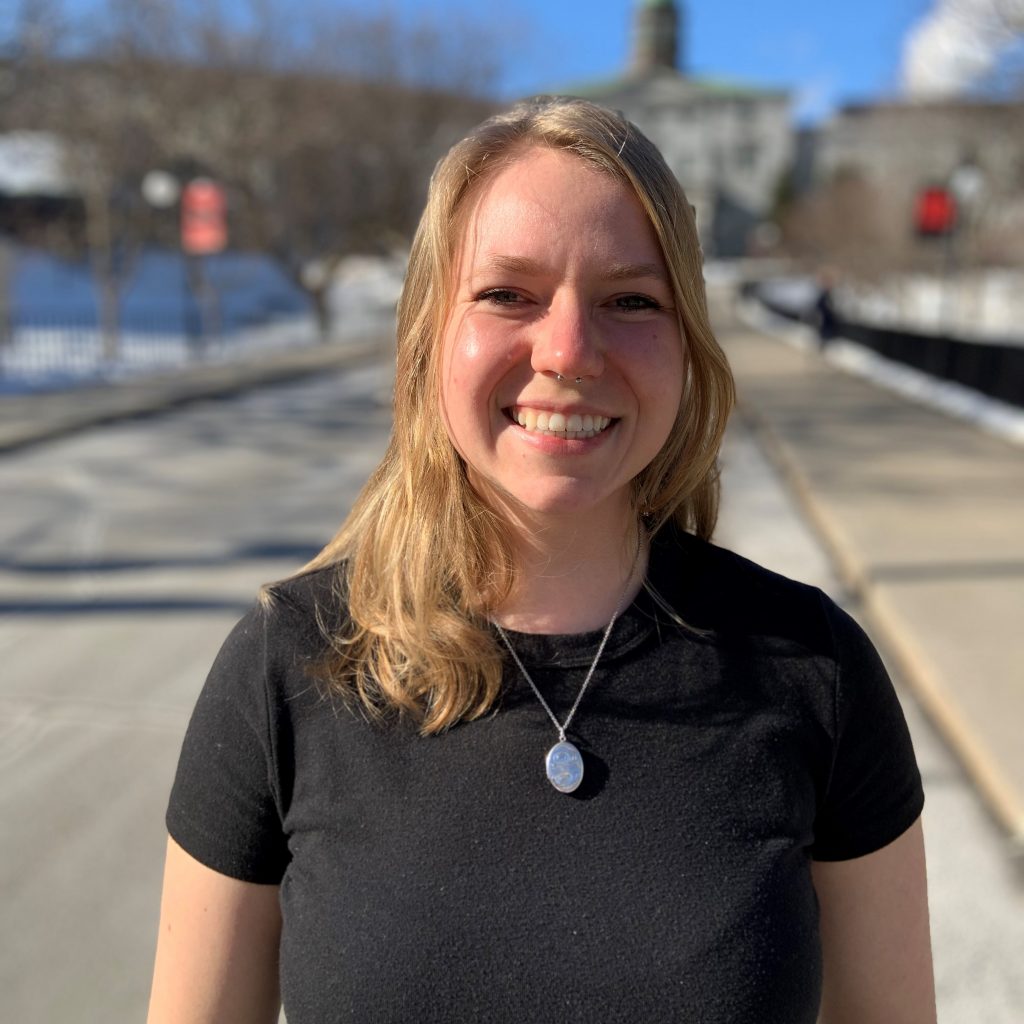 Emily Booker | McGill University
Community: North Vancouver, BC
Initiative: Girl Group to Empower Youth
I really appreciated spending a week deep-diving into what it means to take an asset-based approach with your community – what community development looks like when you're focusing on strengths versus deficits. They are ideas that I think I've been engaging with or mulling around in my head previously, but knowing the core principles is going to be really helpful in being more intentional with it in my project in the future.
Creating space for youth-led community change
Emily Booker wants to facilitate change in her community of North Vancouver, Canada, by creating space for youth to lead its direction.
"There's a perception in the community that we don't have certain issues here."
While working as a research assistant during her studies at McGill University, Emily was involved in a project called More than Words – working alongside Indigenous girls in Eskasoni (Nova Scotia), Rankin Inlet (Nunavut), and Treaty 6 Territory (Saskatchewan and Alberta) through "girl groups". Her research supervisor suggested she adapt the project's core principles for an initiative in her own community and apply for the Pathy Foundation Fellowship.
Through the Fellowship, Emily is developing a youth-led girl group, working with female and femme youth in North Vancouver.
"Youth-led is a really core component, which means that the youth participants will have control over the group including what topics we address in the group and what methods we use to address those topics," Emily explains.
"I'm really passionate about using arts-based methods and I think that will align with the youth as well because it's just really fun to do – things like making music videos, making short films, we could be doing collage, drawing, painting, poetry…"
Emily anticipates that some of the topics the group may address could include safety in the community, accessing resources, and cyberbullying, which has been on the rise since the Covid-19 pandemic forced a shift to online schooling in many areas.
"That's going to be something really interesting, working with the youth to adapt to different changing needs that have come up in the last year having been in school partially online, partially in person, while being really disconnected from their peers but also trying to reach out in a virtual world."
Emily says that though the Fellowship is only just beginning, she has already taken in lessons that will have a direct impact on her initiative such as the sessions on asset-based community development – one of Coady Institute's core pillars.
"It's something that I think is so important with youth," Emily says.
"A lot of the time we take a deficit approach to teenagers – especially to teenage girls.
"It's really easy to focus on negative characteristics, but when you're taking an asset-based approach you see a whole new world; you see an amazing amount of opportunity for youth to have input on how they need their community to change to be better for them, as opposed to what youth might be detracting from a community."
"The wheels starting turning. The lights came on for my project. It just made me so excited about the positive influence we can bring into our community."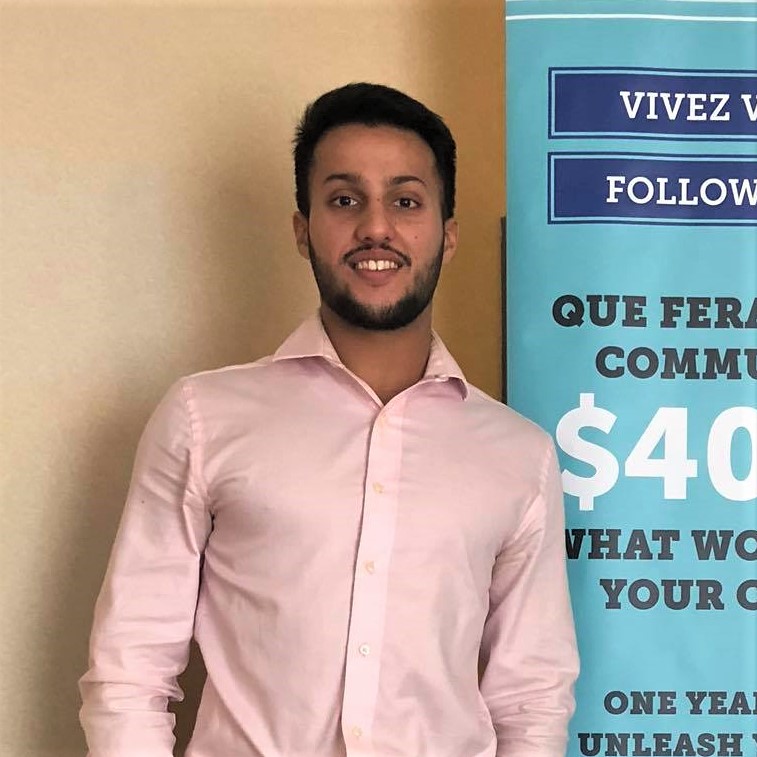 Raj Birgi | McGill University
Community: Mairye Village (Gayaza District), Uganda
Initiative:  Growing Smallholder Farmers through Sustainable Farming
The Fellowship is providing a really interesting way of seeing and approaching community development through the ABCD approach. It provides a different lens to look at challenges that surround us, and it contrasts quite strongly with what common development rhetoric normally teaches.
Strengthening livelihoods with rural Ugandan farmers
Raj Birgi has been waiting for the opportunity to begin his Fellowship since the postponement of the 2020 cohort due to the Covid-19 pandemic. What he did not know at the time was how this change would influence his Fellowship trajectory.
Raj was in Uganda completing an internship when he received the news of the postponement. His internship there suddenly ended as well. However, Raj decided to stay in Uganda and continue to work and learn on a commercial farm in a rural area of the country.
Raj has returned to Canada a year and a half later to complete the Fellowship and an initiative very different from what he had originally planned back in 2020.
"My interest and passion in agriculture kind of flourished out of nowhere," Raj says.
"When I moved to Uganda I was working on a farm and it was a big commercial venture. We were exporting roses. There were 600 workers on the farm; it was a massive commercial project," he explains.
"I slowly started to see a lot of opportunity within the area I was in but also within the country itself. I thought this could be a really interesting opportunity to support rural economic development."
Raj will be working with a variety of commercial farms and growers to establish partnerships with surrounding small-hold and subsistence growers.
"I want to help establish and strengthen certain aspects of their livelihoods, which is mainly access.  Access falls into many different terms – it could be access to finance, it could be access to input, most notably, it could be access to knowledge and knowledge sharing, and access to community sharing as well," he explains.
"To look at what the community can do to increase some key indicators of output be it yield, price, access to market – all very key indicators in wellbeing in that area and wellbeing in rural Africa as a whole."
Raj was born and raised in Kenya. He and his family immigrated to Canada approximately 15 years ago.
"A lot of the formative years of my life were some here [in Canada], mostly in East Africa," he explains.
"I had a very interesting experience moving between Canada and Kenya and seeing a little bit of the best and the worst of both. It was quite a formative experience for me and has continued to shape me in many ways.
"I've always wanted to go back to East Africa and find a way to bridge my privilege and my knowledge here in Canada with some of my experiences as a child growing up.
"The Fellowship seemed like an incredible opportunity to bridge that gap with cutting edge development theory and knowledge, as well as more tangible funding and training."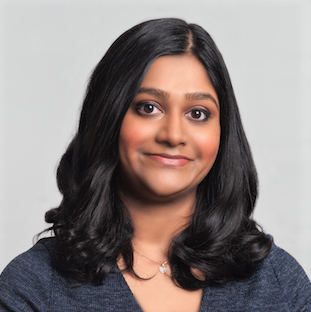 Nivatha Balendra | McGill University
Community: Montreal, QC
Initiative: Nature-based Solutions for a Sustainable Future
This experience is really enlightening – just to be within this close-knit community of leaders. Even though we have different initiatives there are things that bring us close together such as the wish to do good and to create impact. I think just being surrounded by amazing people who are doing impactful things in their own ways is part of the personal development.
Paving the way for diversity in bio-technology
Nivatha Balendra hopes to pave the way for future entrepreneurs and scientists, while reducing environmental harms caused by synthetic chemicals in everyday products.
"As a South Asian female and youth entrepreneur, walking into a lot of the conferences I did when I first started Dispersa, I noticed that there weren't many who looked like me – that there is a gap in representation – and I think that it shouldn't be the case."
Nivatha is the founder of Dispersa, an early-stage clean technology startup in the bio-product space.
"We're using the tiniest organisms that we have on earth – microbes – to deliver natural alternatives to synthetic chemicals on the market."
Dispersa produces a natural microbially -derived alternative to synthetic surfactants – an ingredient used in many household items.
"Surfactants are one of the most versatile compounds in the chemical industry. They are found in products that you use every day such as the hand soaps that you use (especially in the pandemic) to clean your hands, face moisturizers to keep your skin refreshed, or detergents to clean your laundry – all of these products contain this surfactant ingredient."
The majority of surfactants today, Nivatha says, are synthetically created with non-renewable sources that are harmful to the environment, such as petroleum or palm oil.
"What we're doing at Dispersa is harnessing the power of microbes to deliver palm-free, petroleum-free, alternatives to synthetic surfactants that are functionally the same, but with the added benefit of being more sustainable," Nivatha says.
"With the way that we've been developing the technology, our goal is to deliver these ingredients at a more affordable price as well – so that sustainability is not compromised with affordability," she adds.
As she works to build and grow the business aspects of this venture, Nivatha's Fellowship centres on the social impacts made possible by her work.
"We are a social impact-driven startup. Our vision is to grow our surfactant technology to be used across a plethora of different industries, starting with consumer-packaged goods," Nivatha explains.
"It's exciting to imagine the sustainable difference this can have in industries that impact our everyday lives," she adds.
"The heart of the Fellowship initiative will be to work with local cleantech stakeholders in creating a mentorship and resources platform for underrepresented youth who wish to delve into the cleantech sector through entrepreneurship or science careers. My wish is to help bridge the gap in this sector – increasing diversity and representation in cleantech."
Nivatha is also working to ensure that Dispersa continues to develop in a way that optimizes the company's potential for social change well into the future.
"We want to create foundational pillars so that in the future when we do generate revenue, we have a structure in place to carry out community-driven projects with environmental and social impact. The goal is to be able to give back towards meaningful and impactful projects that are at the core of Dispera's values."
Learn more about the Pathy Foundation Fellowship at pathyfellowship.com