We were pleased to formally welcome the Global Change Leaders last week alongside Coady staff, community and government partners, generous donors, and Coady family and friends.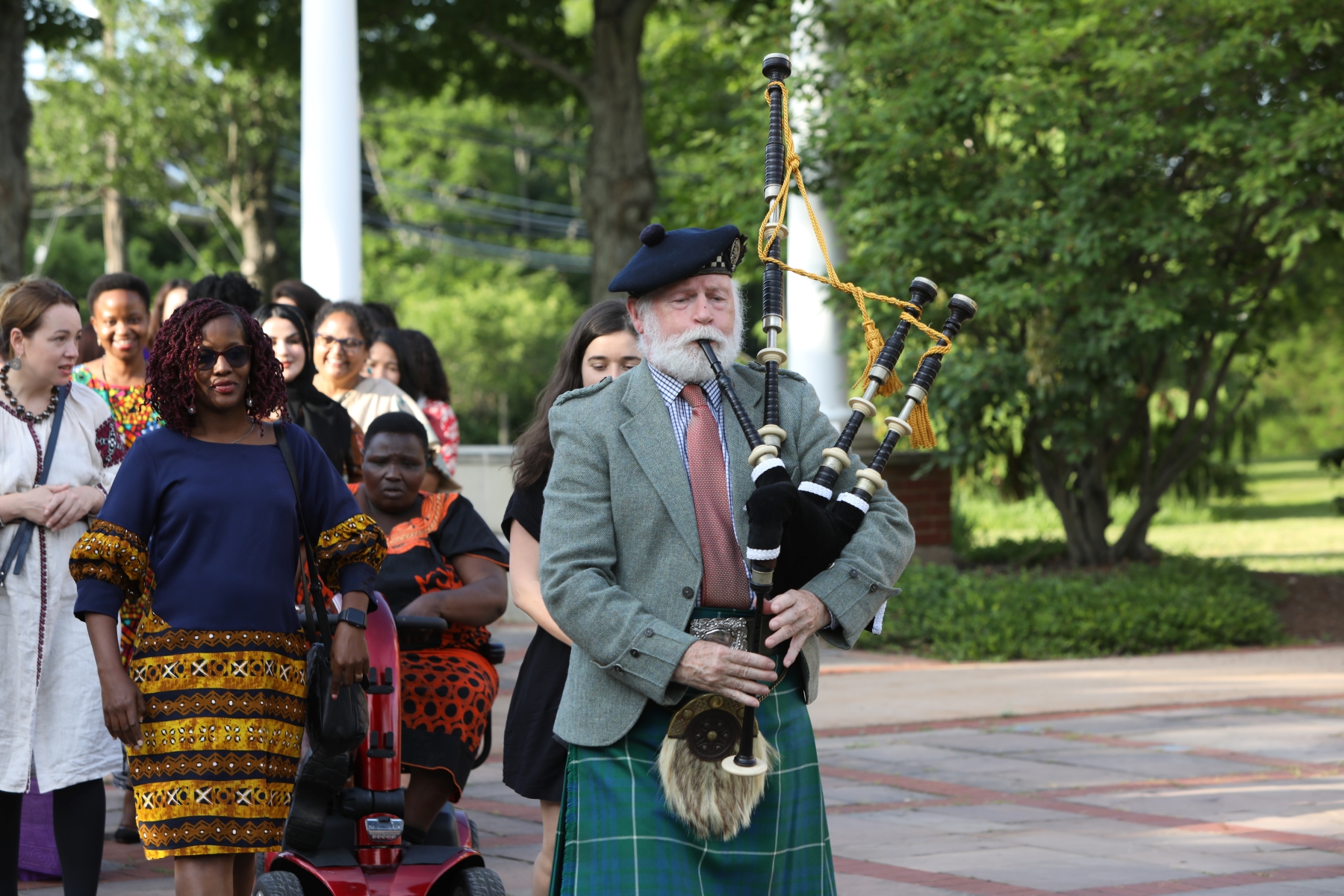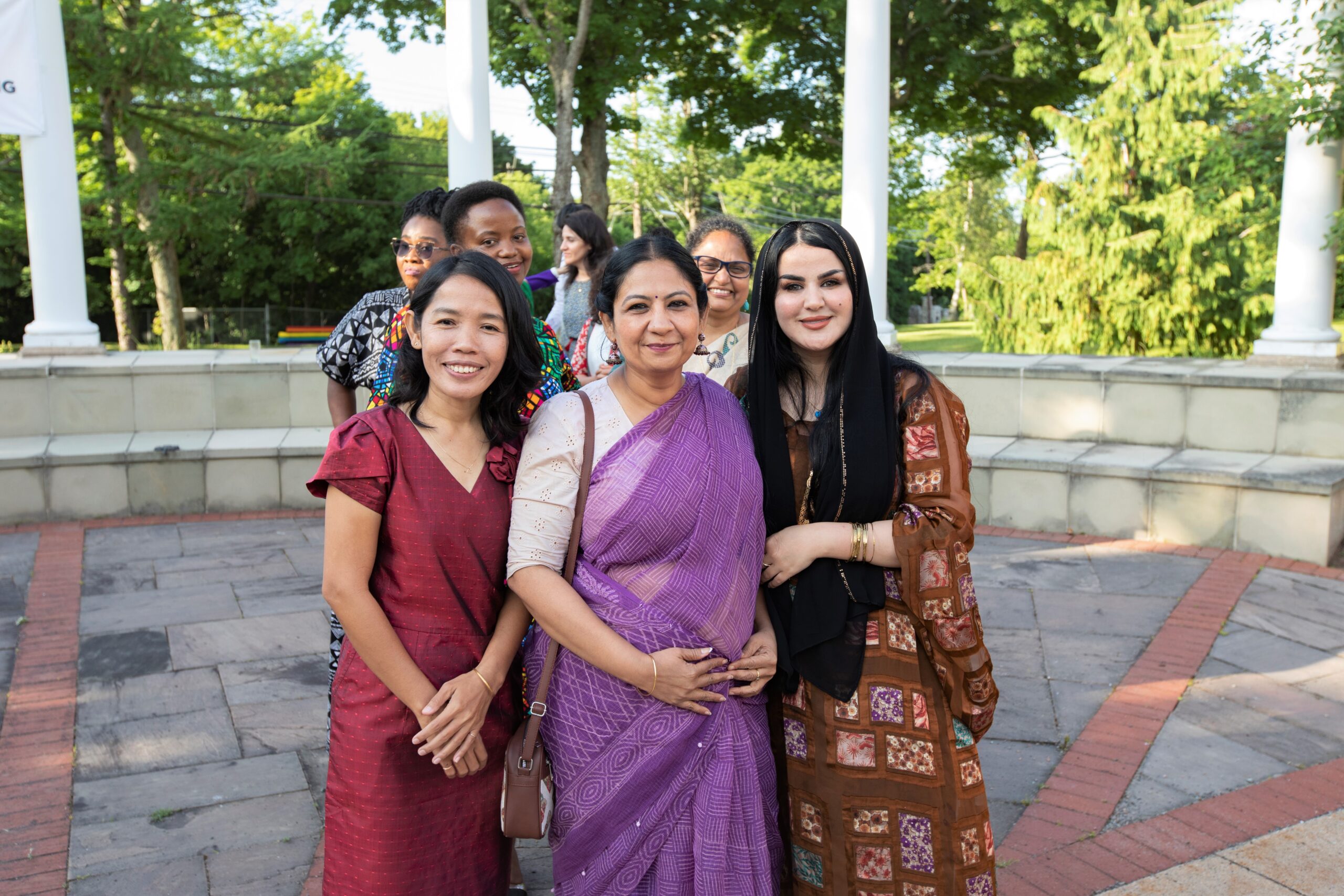 Dr. John Hamilton pipes the Global Change Leaders from Warren Gardens to Dennis Hall.
Global Change Leader, Shara (right), of Kurdistan and Coady facilitator Julien in discussion during dinner.
Coady facilitator, Sarika, and the Global Change Leaders prepare for the entry march.
Global Change Leader, Nataliya of Ukraine in discussion with StFX President, Andy Hakin.
Coady staff, Andrea Curley, the Global Change Leaders, and guests dance in Warren Gardens.
Global Change Leader, Jane (right) of Kenya in discussion with Coady supporter Steve Smith during dinner.