Indigenous Women in Community Leadership: Class of 2022
This program is grounded in relational practices and mentorship opportunities that will build upon your already trusted leadership capacities for community-led, community-driven development. IWCL's approaches to development and social change are rooted in individual and collective responsibility; reciprocity to community; and relationship to one another and to the land.
The Indigenous Women in Community Leadership certificate program is delivered through the Circle of Abundance, Coady Institute at St. Francis Xavier University (Antigonish, NS) located in Mi'kmaki, the ancestral and unceded territory of the Mi'kmaq.
To learn more about this program, click here.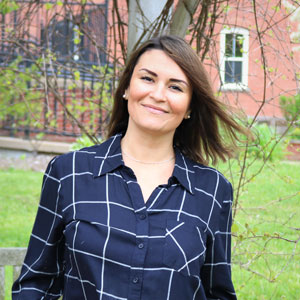 Angela Wandering Spirit
First Nation
Salt River First Nation #195, Manitoba
I hope to gain a deeper understanding of leadership. As a lifelong learner, I also hope to learn to be an effective leader in my communities from an abundance based approach.
Read more about Angela
I work as a mental health counsellor for Jordan's Principle in a isolated Northern community. I am very active in service to my recovery community. I also founded a meditation and prayer group called "On Awakening." I love to be active and will be taking an Indigenous Based Trauma Informed Yoga Training to become a yoga instructor. I am also pursuing my second degree in Social Work at University of Manitoba. I am passionate about learning about all types of healing modalities.
My goals for my communities are to be of service in ways that support the healing and growth of the individuals within them.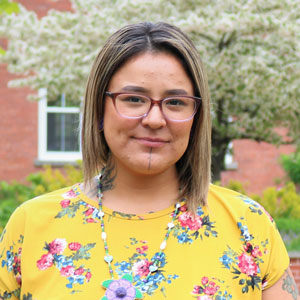 Ashleigh L. Cardinal
Two-Spirit, IndigiQueer, Nehiyaw (All Pronouns)
Whitefish Lake First Nation #128, Treaty 6 Territory
Currently residing in amiskwaciy-waskahikan (Edmonton)
Unbeknownst to me, I have gained confidence, a voice and reclaimed my power as a nehiyaw in contemporary society. My vision to see our People continually thriving in spaces built on compassion and kindness, as I believe that us being alive today is an act of resistance to colonial violence and attempted genocide of all Indigenous People residing on Turtle Island.
Read more about Ashleigh
Tansi, I humbly come from the Treaty 6 Territory as a guest on the lands of the Mi'kma'ki People, which the Coady Institute presently resides on. I sit as Chair for Board of Directors with the Edmonton 2Spirit Society(E2S), in servitude of the 2S/Indigenous LGBTQQAI+ Community. I identify as Two-Spirit and since the beginning of my journey, it has come full circle to become an Advocate and Educator in my role. When not in my leadership role, I am also an Artist, Nail Technician and Traditional Tattoo Practitioner. One of my greatest passions is revitalizing, reclaiming and sharing ancestral knowledge so we as Indigenous People can continue to take back what was taken from us since the beginning of colonialism. I find my peace is in ceremonial spaces and immersing myself in Cree Culture.
I have previously spent time volunteering for various local grassroots organizations who primarily focus on serving the unhoused Community through a lens of compassionate harm reduction and barrier-free access to basic services. I have been in the role with E2S since December 2019, and it has broadened my perspective on approaching social issues from a place of deficit to being able to meet people where they're at.
Since immersing myself in the Indigenous Women in Community Leadership Program, I have gained a better perspective on the importance of Community Care and wellness. My main goal with the teachings I have received is to focus on uplifting those I serve by developing a series of sustainable educational workshops and programs that promote collective healing through the four directions of the Cree Medicine Wheel, while centering the Urban 2S/IndigiQueer population of Edmonton Area.
Rachel Burke
Indigenous
Sistansisk First Nation, New Brunswick
At Coady I hope to absorb all the teachings that are presented to me so that I can also learn to be more inclusive and understand my sisters and fellow Indigenous people living across Turtle Island.
Read more about Rachel
I am a senior advisor to the Wolastoqey Nation in New Brunswick and Wolastoqey Tribal Council Inc. Outside of work I am an advocate for youth through my roles on multiple youth councils where I encourage inclusive and cultural relationships. As a coordinator in my heart I enjoy utilizing youth grants to fund projects for Indigenous youth mental health, employment, education, and artistic cultural expression.
The goal is to encourage the talents and strengths my community already has while recognizing our room for growth. I want to see my community continue to create a safe inclusive space for all members, recognizing that we all have had or continue to struggle with certain things, but that we all have something to offer and deserve to be included.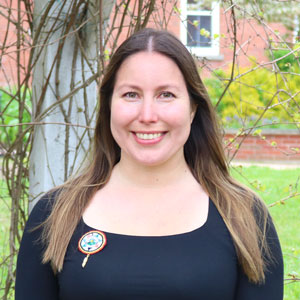 Geri-Lee Buyck
First Nation of Nacho Nyak Dun
Mayo, Yukon
By being part of the Indigenous Women in Community Leadership program, my hope is to have absorbed as many teachings and skills that I can apply to my community leadership and beyond. Most importantly, I wanted to meet and build connections with the powerhouse group of womxn in this cohort from across turtle island.
Read more about Geri-Lee
The most impactful lesson that has guided me throughout my journey is that you don't have to have a title to lead and this has allowed me to contribute to my community in so many ways. It has always been important to me since I was a young girl to take care of the people around me and leave a place in a better way than I found it. These are the sorts of values that have sustained our Indigenous way of being since time immemorial. I am grateful to all those trailblazers who've made it possible for me to continue to work towards becoming a leader.
My community vision is for all walks of life to feel and be part of their community in any way – big or small. I want to empower those so that they can reach their goals – they just have to find the courage within to start and never give up no matter what. I want to work with others to create more healing spaces and land-based education opportunities. My overall hope is to see our community healthy, safe and thriving once again!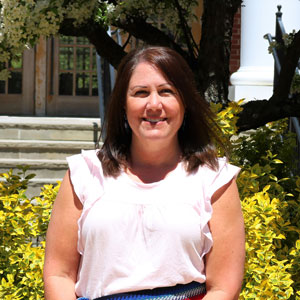 Carmen Carriere
Métis
Métis Nation British Columbia
The Coady experience has been a valuable asset in seeing the successes, beauty and connectedness of our Indigenous women throughout Turtle Island. Participating in the Indigenous Women in Community Leadership program is providing invaluable connections, while the abundance based approach is a significant step in improving my leadership skills.
Read more about Carmen
Taanishi – My name is Carmen and I live, work and play on the ancestral territory of the Tsawwassen and Musqueam First Nations in what is known as Delta, BC. I am a proud Métis woman whose roots run deep in Treaty One territory of the Red River Valley in Manitoba. I am a daughter, sister, wife and mother to four young people. I enjoy good books, movies, politics, the beach, beading, a good cup of tea and writing essays and memoir. I am the elected Métis Nation BC Women's Representative and advocate for region two, which encompasses Metro Vancouver.
As one of the elected women's representatives for Metis Nation British Columbia, I hope to continue to support and advocate for the needs of our women and 2SLGBTQQIA+ members. Part of this work will involve advocating for change in our governance to bring the elected women's representatives into full equity with our colleagues so we can properly address the unique needs of our people. Collecting our stories will strengthen our Métis identity, while also allowing for the stories to be used as a tool to educate, celebrate our culture and to change our governance policy.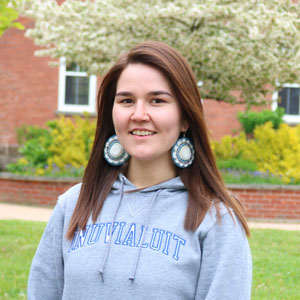 Megan Lennie
Inuit
Aklavik, Northwest Territories
I hope to learn from many different perspectives. A leader is only as strong as they allow themselves to be, I can never claim to know everything but I can be open to learning as much as I can to help support the ones who stand beside me.
Read more about Megan
I was born and raised in Inuvik, Northwest Territories and identify as an Inuvialuit beneficiary of the Beaufort Delta. I am a land-based coordinator for the Western Arctic Youth Collective based in Aklavik, NT. I've worked within Parks Canada's Visitors Experience sector for four years as a Heritage Interpreter, sharing and embracing my Inuit culture. I transferred to the Health and Wellness Division in 2020, where I found my passion for land-based healing, cultural revitalization, and logistical planning within the Western Arctic. I am passionate about creating spaces for those to work on their journey. I recently had an inspiring leader state, "I cannot guarantee a safe space. I can't 'make' people feel safe. I can only share teachings and protocols to help people cultivate a safe space for each other." My goal is to help those cultivate this space for themselves.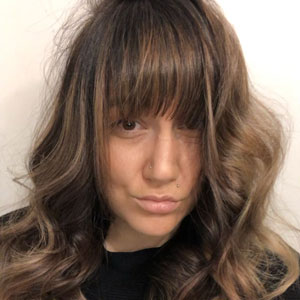 Frances Elizabeth Moore
Anishinaabe
Timiskaming First Nations, QC & Urban Indigenous Community of London, ON
I hope to gain a network of community that is truly loving and supportive of one another; knowledge; understanding; and more skills/tools that I can access/pull from to be a better leader in my community.
Read more about Frances
I am an Anishinaabe Kwe from Timiskaming First Nations living in London, ON. I have a legal background from Georgian College; an Indigenous Peoples Certificate in Indigegogy from Wilfred Laurier University and certificates in Building on Abundance in Indigenous Communities (BAIC) and Advancing Women's Conflict Transformation and Peacebuilding for Community Development from Coady Institute at St. Francis Xavier University. I am an educator/facilitator, advocate, activist, mother and auntie.
I would love for the urban Indigenous community of London, but really of any city, be a place where Indigenous children are welcomed. I think culture and knowledge should be accessible to all and not just a select few. I would like to see less gatekeeping and more holding doors open for those wishing to learn. And, representation! Representation! Representation! Indigenous peoples come in all shades, identity intersections and walks of life.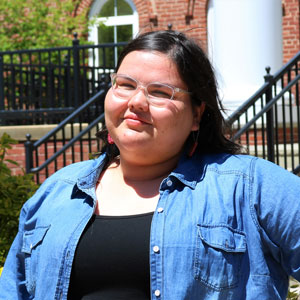 Janelle Nitsiza
First Nations – Tłı̨chǫ Nation
WhaTi/Gameti, Nunavut
At first I thought I was here for Professional Development but turns out it's a Personal Journey too! The amazing networking and friendships that we have built I think is something I will always carry with me. Confidence in myself to be the leader that I know am has really come to life!
Read more about Janelle
I am a Knowledge Carrier and an Apprentice of my Elders for more than 20 years! I work with the Tłı̨chǫ Government as a Research Coordinator. I thoroughly enjoy my work as it helps me to connect with my Elders and Youth! I am strongly connected to the land and animals of the North; my teachings follow the animals and conducting best practices in preservation. I carry many titles but the one I honor the most is Auntie! I am proud to be part of the journey of the many young people in my life! I strive to be the person I needed when I was young.
I am Nomadic; but the Government makes me choose one Community to label as home on official documents etc. When I think Community I think of the Trails of my Ancestors and the communities we live in now. I have many goals for my Region; but I think it all starts with self-confidence and safety at home. I am a firm believer that our first teachings start at home. Building healthy community relationships and working together for the betterment of our future. I believe that we need to hold strong to the words "Strong Like 2 People".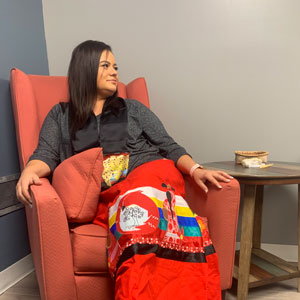 Mandi Olson
Indigenous
Six Nations/Southern Treaty 3, Ontario
I hope to gain meaning and impactful relationships, additional leadership skills and concrete ways to respond to current social issues.
Read more about Mandi
I am the Vice-Chief Executive Officer of a small, but fierce, co-owned Indigenous women's corporation, Binesiwag Center for Wellness. Our organization focuses on empowering resiliency and responding to existing gaps in service in areas such as mental health and addictions.
My responsibilities include governance, administration, providing mental health support and running individual, couple, family and group based programming.
My leadership interests include creating safe spaces to knowledge share and empower other likeminded folx.
The goals for my community include empowering and supporting helpers through creating opportunities for them to build and RE-member who they are as individuals. Creating safe spaces and sustainable wellness services that are community-driven and self sustainable through community engagement and strategic planning.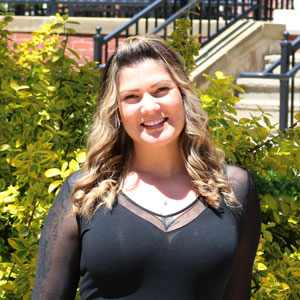 Melissa Reid
Mi'kmaq
Wagmatcook, Nova Scotia
I hope to learn great leadership skills through out the Indigenous Women in Community Leadership program.
Read more about Melissa
Hello, my name is Melissa Reid and my community is Wagmatcook First Nation. I'm an Indigenous female with two beautiful children.
My goal in taking this program is to be an advocate for our Indigenous communities and organizations. I welcome feed back from our communities on how I can help make things better by addressing the gaps and barriers with strategic planning and implementing the changes that need to happen. I want to see growth in our First Nation communities and lessen the gaps that affect our families daily lives.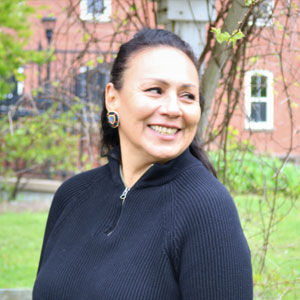 Audra Root
Anishinaabe
Chippewas of Saugeen No. 29, Manitoba
In my learning, my focus has been to learn the tools and strategies necessary to lead community driven change while promoting my own personal development through learning.
Read more about Audra
Aannii Boozhoo, my name is Audra Root; my Anishinaabe spirit name is WaasnoodeKwe, Northern Lights Woman. I am Bear Clan, from the Chippewas of Saugeen First Nation No. 29 located on the shores of Lake Huron.
Professionally, I am a community service worker holding the position of Child & Family Inherent Jurisdiction Coordinator for a new child welfare initiative at Saugeen where we are in the developmental stages of drafting our own Child Well-being Law.
I am a former police officer, with strong familial ties to my community, having been born and raised there. I have enjoyed an extensive career path in the field of serving my community.
My desire is to strengthen my community utilizing culture, ceremony, and connection to the land as I acknowledge the path that has brought me healing on my own journey.
I come from a powerful lineage of matriarchs in my family and I honor who I am first as Anishinaabe Kwe.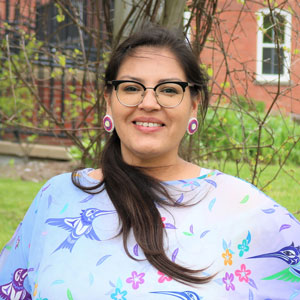 Madlene Sark
Lnu from Epikwitk Territory of Mikmaki
Lennox Island First Nation, Prince Edward Island
I hope to gain first a sisterhood of support. At times within my community, I did not have the role models I needed to show our ways, how to influence change for good, and how change can look like 'us' within my community. I feel Coady will help me see the potential for my community.
Read more about Jessica
I am a Mikmaq Woman from Epikwitk. I'm a proud Lnu mother of four beautiful girls and a special-abled boy. My spouse and I share our lives and responsibilities with our close-knit community of Lennox Island First Nation. We are a fishing family (work for community) first and that is what sustains our family. However, I also serve my community in other roles as an elected Band Councillor (serving my second term), through financial consulting and restructuring with the Aboriginal Women Association, and as a business partner for our company Wholistic Remediez.
Currently I've been focusing on rebuilding our nation starting from the ground up. Community development is my main focus, and our community is at a turning point; we are at a point of utilizing our communal potential to create sustainable projects, infrastructure, and culture. It is my hope to see our elders and young people reunite for the purpose of revitalizing who we are as Epikwitk Lnu, and have our people define what that looks like going forward. Starting at the core of our community, we need to develop and nurture who we are first (build capacity).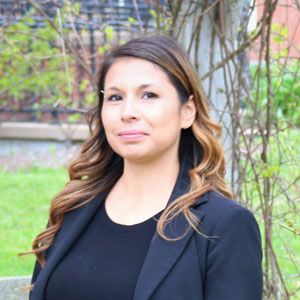 Melissa Snowdon
First Nations
Saugeen First Nation #29, Ontario
I hope to become more enriched in Indigenous culture and teachings so that I can lead my community with a Two-eyed Seeing approach, enhancing and furthering my ability to strive and attain the goals and visions of my community.
Read more about Melissa
Aanii, I am Melissa Snowdon and I am from Saugeen First Nation #29, within the traditional territory of the Saugeen Ojibway Nation. I am a mother of two beautiful daughters and am currently an elected councillor. I take great pride working for my community in this capacity. It allows me to connect and work with our internal staff to create and advance positive projects for our membership. It also allows me to network with external governments and organizations to create good working relations and partnerships.
I aim to increase progress and communications within my community so that we can move forward together in a harmonious way. Prioritizing housing, food sovereignty, mental health and the revitalization of our language and culture, will be my community goals.
My territorial goals are to continue building on nationhood and advancing our rights to assert our jurisdiction over our traditional territory. I strive to continue breaking down barriers and carry on the onerous work of those who led before me.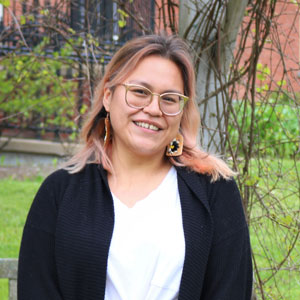 Kayla Tanner
Anishinaabe Métis
Duck Bay, Manitoba
I hope to have learned from those brilliant and resilient Indigenous women around me, as we all have gifts to bring to the circle – by being open and understanding to hear the stories of where my peers have come from enriches my own understanding of the world around me.
Read more about Kayla
I work in an Indigenous-led nonprofit and have fulfilled many roles that can only be summed up as helper; whether working on the frontlines with youth or within the executive team, I thrive on helping those around me. At present I am learning my role as I transition from mentee to mentor and learning about the responsibility I carry to our future generations. At present, I am working on building a business from the teachings and opportunities around me, and look forward to what the future holds for our Indigenous nations.
My goals are to create meaningful and impactful ways to give back to the community using my gifts. By being rooted in my anishinabe Métis identity, culture and ceremony, I am in the best of space to be able to utilize the gifts I carry. Through storytelling, communication, and art as self-expression, I am able to both live in balance and find innovative ways to contribute to the urban Indigenous community in Winnipeg. I am still learning and dreaming about how I can give back to my home community in the northern prairies, as I was not raised in my community.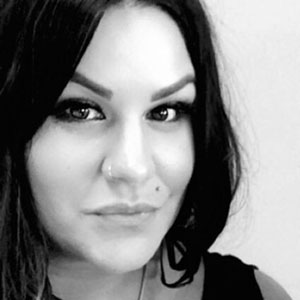 Jessica Wilson
Indigenous
Manitou Rapids First Nation, Ontario
The Coady experience has been life changing. I have gained a sisterhood, and my knowledge bundle has expanded more than I could have imagined. I was pushed to think "outside of the box" and really open my mind. I at first came here for professional development, but within a day knew this was personal.
Read more about Jessica
I am a licensed esthetician and love everything to do with fashion, beauty and makeup. My favourite season is "wedding season" where you can find me in the salon, creating beautiful makeup looks for brides to be, or on the lake soaking in that vitamin D and taking in all the moments. Any Sushi lovers out there? If, so I am your go to gal, lets get dinner.
I have three children, and in the winter months I am always in a cold arena with a Yeti full of hot chocolate being the ultimate hockey mom. They make me want to be better every day and the reason I am who I am.
I am a proud Anishinaabekwe of Rainy River First Nations and have been working within Southern Treaty #3 for the past seven years. Some of the gifts I carry are providing preventative services such as education, awareness and supports to individuals that may be involved, exiting or in the grooming stages of human trafficking and/or exploitation. I have a huge passion to motivate and empower folx. I am focused on developing safe spaces and creating opportunity for healthy change.