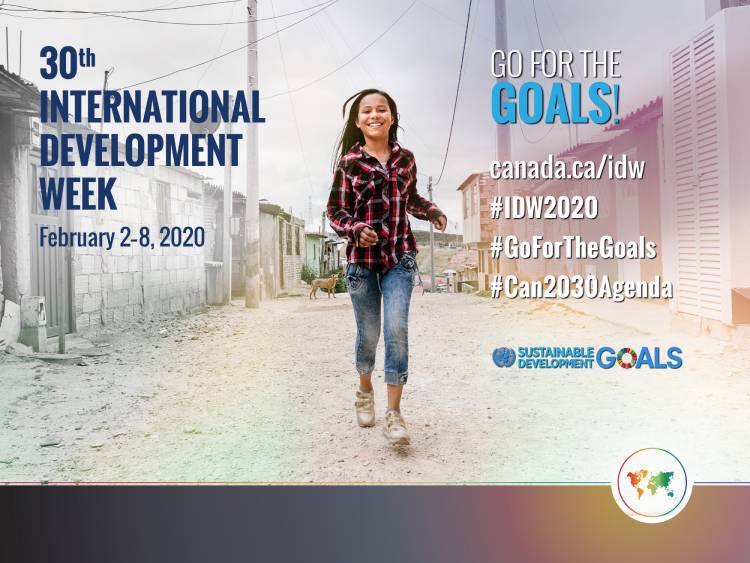 International Development Week (IDW) is an annual initiative held during the first week of February since 1991 to engage Canadians on global issues.
International Development Week is celebrating its 31st anniversary under the theme "Go for the Goals". Referring to the United Nations' 2030 Agenda for Sustainable Development, this theme illustrates the idea of moving forward in a collaborative and positive way toward a better world through the 17 Sustainable Development Goals (SDGs), which aim to shift the world toward a less wasteful, less destructive and more sustainable and equitable mindset. One where no one goes hungry, no one feels unsafe, and no one is left behind.
While this Agenda involves ambitious goals, we can achieve them if we #GoForTheGoals together.
Stay tuned for IDW 2021 stories and events and be sure to check back or follow us on Facebook and Twitter for daily updates!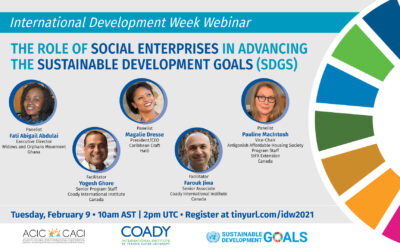 How do social enterprises contribute to the Sustainable Development Goals (SDGs)? Please join us as we explore this question with social entrepreneurs and Coady graduates from Ghana, Haiti, and Canada and learn about how they are tackling challenges such as poverty, access to affordable housing, employment, and markets through innovation and entrepreneurship.