Alumni in Action
More than 7,000 participants from over 130 countries have graduated from the Coady Institute's educational programs. Our alumni work to promote social justice and sustainable development around the world. Coady Institute alumni are encouraged to make contact with other graduates in their area through national and regional alumni associations. Through regular contact with fellow alumni, Coady graduates are able to:
Maintain a broad and supportive network of colleagues;
Continue their learning in partnership with the Coady Institute and other alumni;
Provide invaluable insight to Coady regarding the changing learning needs of development workers;
Coady alumni who have established formal associations are encouraged to contact the Coady Institute. We are always interested in exchanging ideas, creating opportunities for networking among our graduates and providing information about our latest educational offerings. Please contact us at: coady@stfx.ca
The Coady Connection
March 2023
September, 2022
April, 2022
November, 2021
May 2021
November, 2020
August, 2020
April, 2020
January, 2020
October, 2019
July, 2019
April, 2019
December, 2018
August, 2018
Do you have a story to share about how you are applying your learnings from Coady International Institute? If so, contact us at coadycom@stfx.ca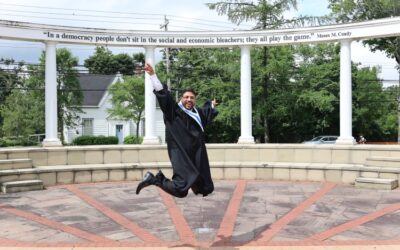 On November 14, we held a small online graduation ceremony for the 2023 Diploma in Development Leadership participants. The graduates join a network of more than 10,000 Coady graduates in more than 146 countries globally.
read more
Learning from Stories of Change
Coady graduates create positive social change. Empowering street girls and promoting democracy in Nepal. Engaging youth to develop markets in Zambia. Creating inclusive business models in Bangladesh. These are three Stories of Change about how Coady International Institute graduates are learning and using their knowledge to create positive social change. Coady's Learning from Stories of Change: An Internal Evaluation Study set out to answer, how do Coady's education programs foster learning? And, how are Coady graduates using their enhanced knowledge, attitudes and skills to contribute to positive social change? During the four-year study, more than 350 alumni shared their stories of change and helped analyze their own feedback. Alumni said Coady plays an important role in building citizen-led, asset-based, and community driven development around the world. Their recommendations focused on enhancing, expanding, and extending transformative education programs to further deepen development results and impact. Overall, the findings provided insight into how social change happens and can be supported in and outside the classroom.
To read more about the study, please click on one of the following links:
Testimonials
Considering a Coady Institute education program? Check out what others have said. Here is a collection of testimonials from graduates and partners around the world:
"Coady brought me a mindset changing experience. Thanks to Global Change Leader program, I learnt valuable lessons, theory and practice from my peers and experts globally"
– Trang Thi Nhu Tran (Global Change Leaders 2022), Director, For Vietnamese Stature Foundation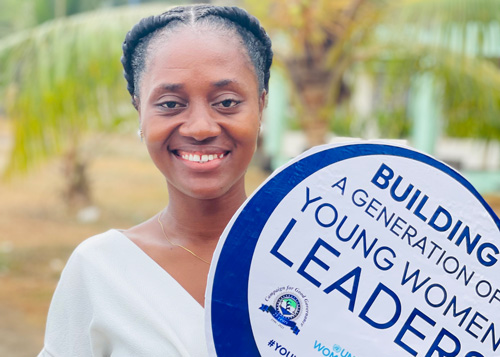 "The course created a platform for me to learn both theory and hear practical experiences of startups and successful entrepreneurs and managers of social Enterprises. After the completion of the course, I have registered my farming business with the Ministry of Agriculture and currently putting resources and documents together to register with other related agencies like Standards Bureau in Sierra Leone."
 – Mariama Alice Kamara (Introduction to Social Enterprise 2022), Project Officer, Network Movement for Justice and Development, Sierre Leone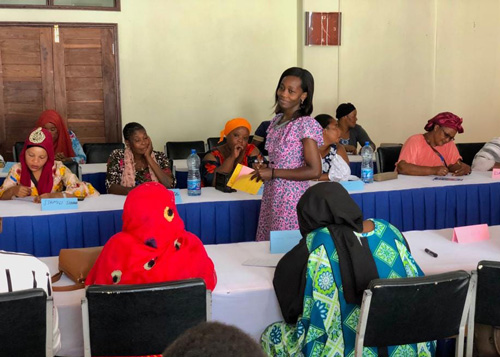 "Coady experience has impacted my work as it has enriched me with knowledge and sharpen my leadership skills. I am looking forward to sharing the knowledge with my colleagues as well as community members in our areas of interventions. I am sure that the knowledge will be useful in advancing their career development as well as contribution in our organization and community transformation."
 – Monica John (Women's Leadership for Community Development 2022), Program Officer, TGNP, Tanzania