We are pleased to welcome two new team members, and announce a new role for a Coady colleague.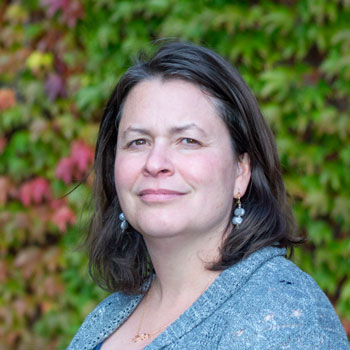 Martha Fanjoy is the new Director of Programs and will be leading Coady's program teaching staff in delivering educational opportunities for participants.
Martha has more than 15 years of experience in applied research, teaching, and program development, in both Canada and internationally. She brings perspectives from the non-profit and post-secondary worlds to her work at Coady, with experience in program design and delivery, research and policy, and leadership roles in both settings. Her research interests include the use of ethnographic, participatory, and co-creative methods to explore belonging, community building and place making, with a particular interest in forced migration. Her teaching interests include research methods, anthropological history and theory, human rights, and community development.
Martha holds in a PhD and MA in Social Cultural Anthropology from the University of Toronto, as well as a Graduate Diploma in Forced Migration and Refugee Studies from the American University in Cairo.
Emilie Chiasson will serve in the role as Senior Development Executive working with St. Francis Xavier University's Advancement team in fundraising for Coady. This role further strengthens Coady's ties to the university.
For the last 10 years, in her role as Regional Director for Ovarian Cancer Canada, Emilie has been a champion for women's health. She has worked extensively in fund development, programming, government relations, and event management. Relationships are her forte, and she looks forward to contributing to Coady's work.
Emilie graduated from St. Francis Xavier University in 2002 with a Bachelor in Business Administration and was awarded the Young Alumni of the Year in 2020. Emilie is also a columnist for The Saltwire Network where she shares uplifting and often-funny stories from her daily life and inspiring people around her. After living away for nearly 20 years – she is calling Antigonish home again. Emilie has a Westie named Millie who has her up for early morning walks and adventures in beautiful Nova Scotia where she enjoys Driftwood art, cooking, and spending lots of time with family/friends who keep her life full and fun!
In addition to welcoming both Martha and Emilie, Senior Program Staff, Yogesh Ghore has also taken on a new senior leadership position as the Institute's Strategic Partnerships Advisor. In this capacity, Yogesh will lead a process to develop an overall strategy for the Institute's partnerships and projects to better leverage and link our existing and future partnerships for greater impact and sustainability.
Our warmest welcome to Martha and Emilie, and congratulations to Yogesh.