Everything Indigenous is Everything in Abundance
This Ezine has been created to hold and share space so we can share stories, highlight alumnae successes, experiences and learning about life after living through the Circle of Abundance networking at Coady.
Sign up
to receive the e-zine directly to your inbox!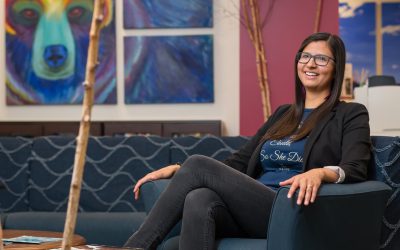 Coady graduate Mallory Yawnghwe is the Founder and CEO of Indigenous Box – a custom gifting and seasonal subscription box company that procures their products exclusively from Indigenous entrepreneurs.
read more