Coady Institute has 60 years of experience in accompanying leaders who are creating economic and social change and for the past 10 years has developed and held its award winning Indigenous Women in Community Leadership program. Donations to Circle of Abundance – Amplifying Indigenous Women's Leadership will help Coady in:
Learning from its work over the last 10 years with Indigenous women leaders and pivoting in a direction that reflects current realities and recent history;
Expanding Coady's offerings of Indigenous women's leadership programs across the country, for First Nations, Métis, and Inuit women leaders, both in their community as well as on-campus programs at St. Francis Xavier University in Nova Scotia;
Connecting and creating exchanges for Indigenous women globally; and
Supporting the incubation of a new Indigenous-led and Indigenous-run women's initiative.
We are now accepting applications for:
(May 19 – June 30, 2021)
This course supports Indigenous women in revitalizing roles and responsibilities and reclaiming places of honour and respect as leaders within their communities and organizations. It is grounded in relational practices and will guide you to identify and connect with cultural values, build upon your already trusted leadership capacities for community-led, community-driven development, and create spaces for social change. Read more about the Indigenous Women in Leadership program.
"The Circle of Abundance is something I support because I believe that there's no stronger advocate for a community than those living within that community. I believe in women. I believe in their power to build local economies. I believe in their power to build resilient communities. It's incredibly exciting to be working with Indigenous leaders at Coady, learning from their lived experiences, and of course their collective wisdom."
– Ryan Reynolds and Blake Lively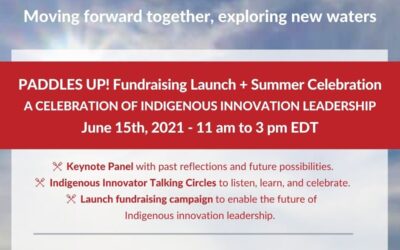 June 15 | The Indigenous Innovation Initiative and the Circle of Abundance at Coady Institute have partnered to host a summer virtual celebration of Indigenous Innovation Leadership. This will also be the launch of the Indigenous Innovation Initiative Paddles UP! fundraising campaign. Each component of this celebration will acknowledge, amplify, and tell the story of Indigenous innovation leadership in Canada.
read more
Media articles on Circle of Abundance