Indigenous Women in Community Leadership
Mentors
The Indigenous Women in Community Leadership program includes the guidance and support of experienced mentors who work with program participants. Some of the past and current IWCL mentors are listed below.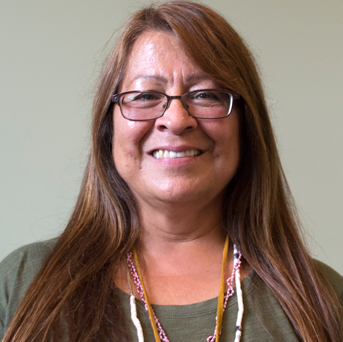 Dorene Bernard
Dorene Bernard, is a traditional Mi'kmaq woman, of the Sipekne'katik Band, residing in Indian Brook, N.S. She is the mother of 4 children and grandmother of 9 beautiful grandchildren. She is a survivor of the Shubenacadie Indian Residential School, the 3rd generation of former students to attend the IRS within her family.
Read More
Dorene Bernard, is a traditional Mi'kmaq woman, of the Sipekne'katik Band, residing in Indian Brook, N.S. She is the mother of 4 children and grandmother of 9 beautiful grandchildren. She is a survivor of the Shubenacadie Indian Residential School, the 3rd generation of former students to attend the IRS within her family.
Dorene earned a MSW in Aboriginal Field of Study at Sir Wilfrid Laurier University in 2013 and her Social Work career spans 20 years, between 1985-2014, in the field of Child Welfare, and moved on to work with Shubenacadie Indian Residential School survivors in Healing programs, within Mi'kmaq communities in NS. In 2013, she was the IRS Legacy Project Coordinator at Mi'kmawey Debert, working with survivors and families in the Atlantic region to document the history of the IRS Legacy and survivors' profiles for the archives, which she continues to do.
She is an activist, advocate and volunteer in work that includes social justice for women and children, Missing and Murdered Indigenous Women, and environmental issues and protection of the water and climate justice and promoting cultural teachings for the past several years.
She was recently appointed to the Coady Chair on Social Justice 2017 at Coady International Institute at St. Francis Xavier University and will be focusing her work to promote education on Indigenous issues on the Environment, Climate Change, and Climate Justice.
From http://mikmaqrights.com/wp-content/uploads/2017/08/Dorene-Bernard.pdf
In the media:
Ku'Ku'kwes News, Independent Indigenous News
http://kukukwes.com/tag/dorene-bernard/
Indigenous woman named St. F.X. Coady Chair, Chronicle Herald
http://thechronicleherald.ca/novascotia/1472475-indigenous-woman-named-st.-f.x.-coady-chair
Read More
She belongs to a women's hand drum group called Wekatesk Singers where she learns the ancestral Mi'kmaw songs to pass along to her children and grandchildren.
She began working in the community school as a daycare teacher, elementary school teacher and a part time daycare & school administrator.
Sharon is currently the Principal of Membertou Elementary School in Membertou, Nova Scotia.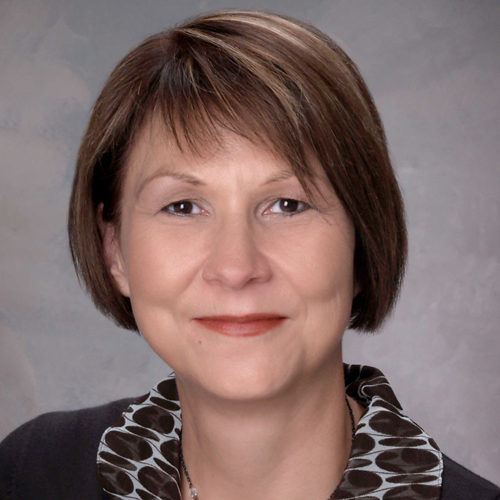 Read More
A member of the Gitksan Nation, she has worked in the field of child and family services for over 20 years. An author of over 50 publications, her key interests include exploring, and addressing, the causes of disadvantage for Aboriginal children and families by promoting equitable and culturally based interventions.
Current professional interests include holding fellowships with the Ashoka Foundation, J.W. McConnell Family Foundation and the Trudeau Foundation.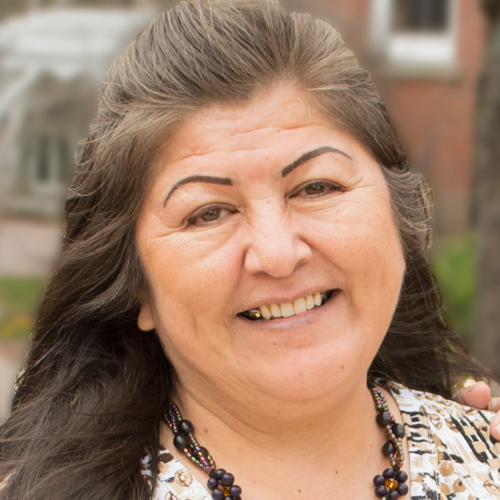 Read More
She is deeply committed to issues affecting Indigenous women. As an educator and activist, she has devoted her heart and knowledge to educating and mobilizing Canadians to better understand the impacts of colonization, capitalism and patriarchy on First Nations women. During her years of teaching at the Native Education College, Langara College, the University of British Columbia, among other post-secondary institutions, Fay's ground-breaking course materials inspired a generation of scholars with insights and ideologies that would inaugurate a new day to end patriarchy, colonization and poverty.
As a survival of Residential School, Fay's activism includes conducting numerous 2-day Reconciliation Circles in various parts of the province with a variety of communities. Fay has facilitated large groups of 100 or more participants, from the sectors of education, unions, Christian denominations and youth in interfacing with Indigenous peoples, together discovering an organic form of Reconciliation.
As a founding member of the Aboriginal Women's Action Network, Fay's passion extended into the national and international arenas. AWAN's participatory action research projects addressed issues of citizenship and status for First Nations women in communities of origin, and within Canadian society. And AWAN researched and took action on male violence against Native women. Fay's involvement with the Women's Memorial March Committee extends over 25 years, and in previous years, has served as chair of that committee. The National Inquiry on Murdered and Missing Indigenous Women and Girls invited Fay as an expert witness to provide testimony on her years of activism and experience. She continues to advocate for substantive equality for Indigenous women and for all women.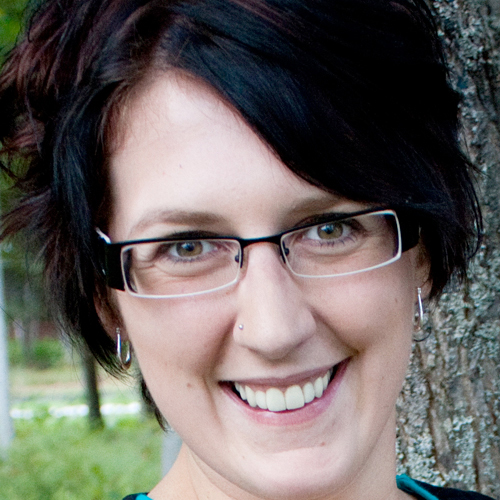 Read More
Julie is also currently working towards completing an Interdisciplinary PhD in the area of "Aboriginal Research Ethics" at the University of New Brunswick.
Julie prides herself on being able to work in academic settings while staying true and close to her roots. "It is about standing up for what you believe in and not being afraid of a challenge." She believes that honesty and integrity are essential to personal and professional success.
Though Julie has received numerous awards and recognitions for her scholarly abilities, it is the feedback from young people that really drives her to achieve more. As a 2007 National Aboriginal Role Model, Julie traveled around the country working with youth. Every time she visited a community, she was struck by how much insight the young people had. She left more motivated and took away more teachings from those community visits than she has in the many graduate courses she has taken.
Tough formal education is important to her, and she encourages everyone to receive as much education as they can, Julie does not dismiss the value of the many ways we are informally educated every day. She believes that "education is the key by which all doors will open: embrace your culture, enhance your knowledge, and educate yourself"
Her educational background includes:
• Bachelor of Arts Degree (Psychology) from the University of Prince Edward Island;
• Bachelor of Arts Degree (Philosophy) from the University of Prince Edward Island;
• Master of Applied Health Services Research from the University of Prince Edward Island;
• Doctoral student in the Interdisciplinary PhD program at the University of New Brunswick
Her awards include:
• Vanier Graduate Scholarship, 2010;
• Jens Peder Hart Hansen Fellow Award, International Union for Circumpolar Health, 2009;
• National Aboriginal Role Model, National Aboriginal Health Organization, 2007;
• Scientific Director's Award of Excellence, CIHR-Institute of Aboriginal Peoples Health, 2007;
• Graduate Student Fellowship, Atlantic Aboriginal Health Research Program, 2006-2009;
• Undergraduate Student Internship, Atlantic Aboriginal Health Research Program, 2004-2006.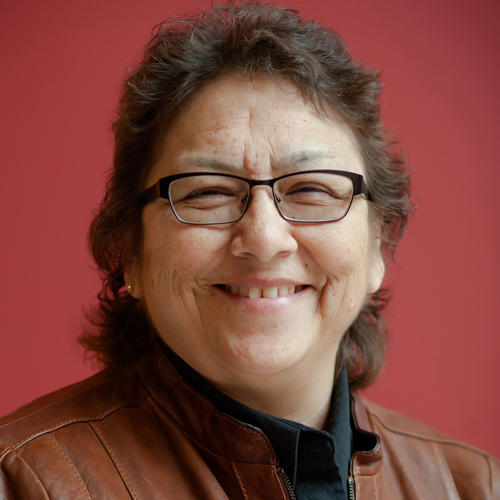 Read More
Named White Thunderbird Woman of the Bear Clan, those Grandmothers knew Deborah was bound to do great things for her people. She lived a difficult life through her young years, much like any other youth, but she lived within very good values handed down from her mother and father, Myrtle and Tom Chief.
At a very young age, she left school, began working, and decided to return to school to further her education. She then started worked at the Winnipeg Friendship Center. It was at the Winnipeg Friendship Center that Deborah became interested in accounting and her life changed completely.
Deborah moved back to Brokenhead to serve her people. Starting as a Secretary and working at various positions, learning as she went along, in 1994, Deborah won a by-election for Chief and served as the first female Chief in Brokenhead. She has served in the positions of Band Councillor and Chief over the last 17 years, elected as Chief for three and one half terms.
All the while, Deborah was upgrading her education. She obtained Leadership Certificates, First Nations Financial Certificate, and an Advanced Degree in Financial Management and has attained her Masters of Business Administration through Athabasca University to become the first Chief in Manitoba with an MBA.
Through her last three terms as Chief, Deborah has shown a great deal of success as Brokenhead Ojibway Nation is one of the most progressive communities in all of Manitoba with a lot of economic development. Having established strong business working relationships with all levels of government, banks and entrepreneurs, Deborah's goal is to continue to work towards financial independence for her community by 2025.
In addition to Deborah Chief's dedication to further the business interests in her community, she serves as a Board Member on the BAAS (Baaskandibewizibiing) Trust. She is currently the Health Director of the Brokenhead Ojibway Nation Health Centre. Deborah is also a co-writer of "First Nation Lady, Vol. II" and is in the process of writing her own book. Her personal interests are riding her Harley trike, golfing, reading and writing.
In the media:
Deborah Chief, NDP – Selkirk-Interlake Eastman
https://www.cbc.ca/news/canada/manitoba/election-manitoba-selkirk-interlake-eastman-deborah-chief-1.3262379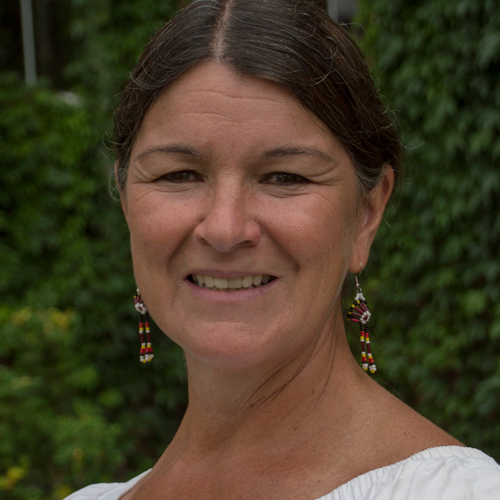 Read More
Andrea lost her connection to her Métis culture when she was adopted away from her community during the Sixties Scoop. With the help of her loving birth family, she has become a strong advocate within the Métis community, traveling to Winnipeg and participating in and celebrating her culture whenever she can, and educating people here on the East coast about the Historic Métis Nation.
For the past twelve years, she has worked as the community-based Clinical Therapist in We'koqma'q First Nation. In addition to clinical counselling, she facilitates support groups for people living with chronic mental illness, for Two-Spirited community members, and for the caregivers of people living with mental illness. Andrea also offers a range of wellness programs, such as guided medicine walks, community forums on prescription drug misuse, and community appreciation days. She works closely with the We'koqma'q Residential School Survivors, an amazingly empowered group of elders who keep her busy with their activities which aim to help their families and community heal from the impact of the residential school. Andrea also chairs the We'koqma'q Interagency Committee and is a founding member of We'koqma'qewiskwa, a women's traditional hand drumming group from We'koqma'q.
Andrea is the President of the Indigenous Circle Chapter of her professional association, the Canadian Counseling and Psychotherapy Association, and has recently been elected to serve as the Nova Scotia Director on the National Board of CCPA.
Andrea believes that understanding the impact of colonial trauma on Indigenous communities as well as the strengths that have enabled us to survive is essential to the provision of culturally safe healing and health services. She provides cultural safety training for mental health practitioners in Indigenous communities and in mainstream mental health, and teaches a course on Indigenous Mental Health in the M.Ed. in Counselling program at Acadia University. She is challenged by the depth and breadth of the need for healing in our Indigenous communities and inspired by the depth and breadth of our communities' resilience and strengths.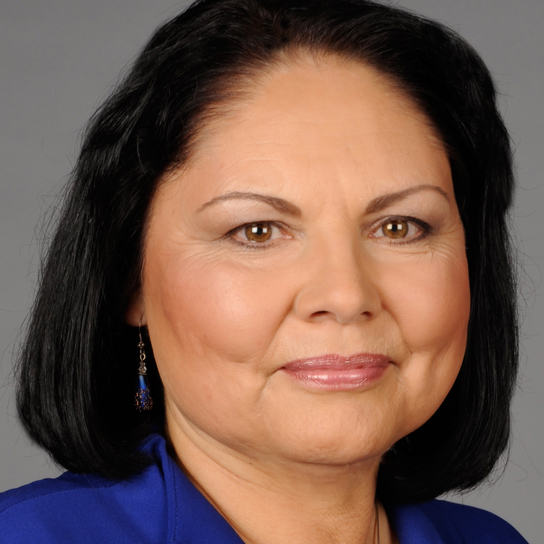 Read More
She chairs the Chiniki Trico Board, is past chair of the RCMP Foundation Board, and serves on the River Cree Enterprises Board, the National Indigenous Economic Development Board, the Queen's University Board of Trustees, and The Canadian Centre to End Human Trafficking. She is also an advisor to two Universities.
Dr. Delorme is a Member of the Order of Canada. She has received the Indspire Award in Business and Commerce; and was named as one of Canada's 100 Most Powerful Women. Other awards include: the University of Calgary Dr. Douglas Cardinal Award; Alberta Chamber of Commerce Business Award of Distinction; Calgary Chamber of Commerce Salute to Excellence Award, and Métis Nation Entrepreneurial Leadership Award. 
Dr. Delorme holds a Bachelor of Science degree, a Master of Business Administration from Queen's University, and both a PhD and an Honorary Doctor of Laws from the University of Calgary.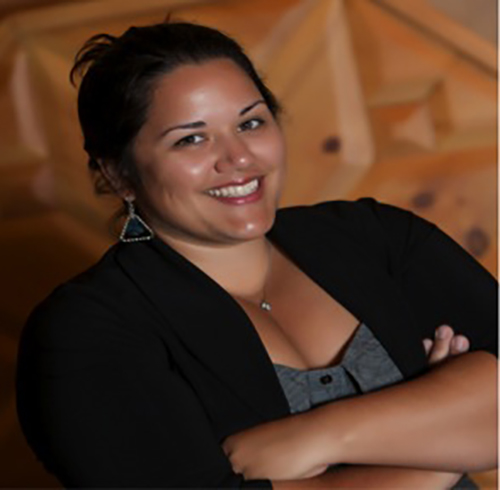 Read More
The work of the Chair focuses on four primary areas Conducting research on what drives success in Aboriginal Communities, Enhancement of the Business Curriculum to support expanded access; National student recruitment for the study of Business in Canadian universities; and Mentorship at the Secondary and Post-Secondary levels.
Mary Beth has a Degree in Industrial Engineering from Dalhousie, and a Masters of Business Administration, Community Economic Development from Cape Breton University. Mary Beth is from Blacketts Lake Cape Breton and is a Membertou Band Member. She is actively involved in her community. She is on the Membertou Governance Committee; she is also involved with the Annual Cape Breton Dragon Boat Festival, and sits on the Board of New Dawn Enterprises.
"I come from a family of teachers, so it's no surprise that I'm involved in promoting education. Whether we learn from elders or teachers or those around us, the more information we have the better decisions we can make. That's why it is so important to ask questions, and be open to learning new things, every day."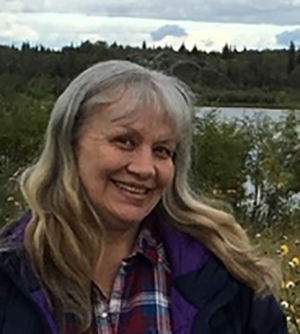 Read More
Lois earned a Doctor of Philosophy in Educational Policy Studies with a specialization in Indigenous Peoples Education from the University of Alberta, where she also completed a Master of Arts in Anthropology and a Bachelor of Arts.
Her doctoral research, inspired by her grandmother, examines Indigenous women's ancestral knowledge and ancient art forms in relationship to Indigenous identity, pedagogy, lifelong learning, health and well-being using digital storytelling.
Lois is a Nexen Chair in Indigenous Leadership at the Banff Centre, and teaches Indigenous Studies with the Bachelor of Education program at Aurora College, Thebacha Campus, Northwest Territories.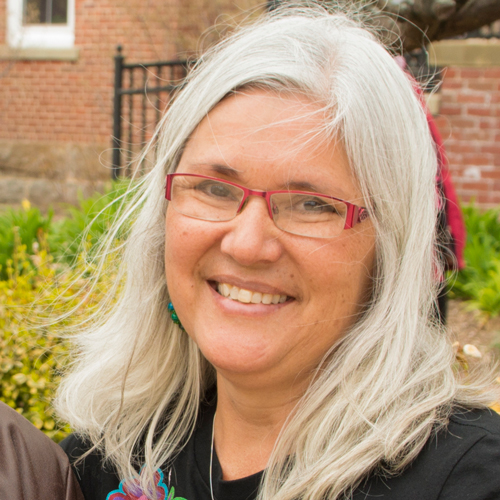 Read More
Gaya'do:węhs, Mohawk, Bear Clan, is from the Six Nations of the Grand River Territory and is the proud mother of two wonderful sons.
She has been dedicated to advancing Indigenous education programs, policy and governance.  Her leadership has resulted in numerous achievements, including:  the design, development and implementation of several new programs for young children and their families; instructor, mentor and advocate for Early Childhood Education (ECE) locally, provincially, nationally and internationally; provincial advocate and trainer for the Mentoring Pairs for ECE Supervisors Program; and, was appointed by Order in Council to assist in the creation of the regulatory College of Early Childhood Education in Ontario (the first entity of its kind in Canada). 
Gaya'do:węhs has been a strong advocate for Indigenous Institutions of Higher Learning in Ontario, nationally and internationally.  She has worked with the World Indigenous Nations Higher Education Consortium, served as Co-Chair of the President's Committee on Indigenous Issues at McMaster University, served as Governor on the Board of Fanshawe College and Senior Policy Analyst for the Assembly of First Nations.
She currently facilitates cultural awareness training for KAIROS and is a Mentor in the Indigenous Women in Community Leadership (IWCL) Program at Coady International Institute.
Gaya'do:węhs is devoted to sharing the knowledge she carries for the successful future of Indigenous peoples.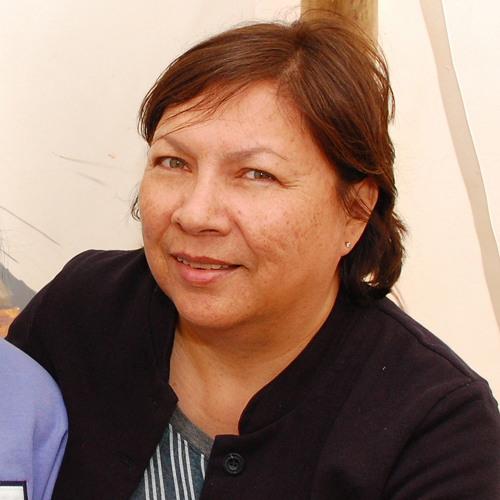 Read More
Upon completion of her law degree and call to the Alberta Bar, she returned to CLFN to work as In-House Legal Counsel, a position she held for 11 years.  During that time, in addition to the day-to-day issues confronted by most First Nations, she worked on various large economic and business development projects including settlement of the First Nation's long outstanding land claim; designation of a parcel of reserve land for business and economic purposes and the development of the Casino Dene as its anchor tenant; negotiation and development of Impact Benefit Agreements with major resource operators in the Cold Lake region that resulted in economic and social development of community members; development of First Nation owned businesses including Primco Dene LLP, a company which presently employs up to 500 First Nations and Metis people in camp catering and related commercial enterprises in the Cold Lake area.
Wilma is proud of the role she played in the economic and social revitalization of CLFN members in her home community.  Today, most members of the community are employed in either First Nation owned businesses or privately owned businesses operating on the reserve or in the Nations' traditional territory.
Wilma has successfully defended her Doctor of Juridical Science on "Indigenous Justice Systems" at the University of Arizona.  She maintains a private law practise that focuses on developing institutional capacity for First Nations Governance.  Her dissertation addresses the creation and development of First Nations governance which includes legitimate and fully functioning justice and dispute resolution systems.
Her educational background includes:
Two (2) Bachelor of Arts Degrees from the University of Alberta;
Bachelor of Laws Degree from the University of British Columbia (1994);
Master of Laws Degree from the University of Arizona (2006);
Doctorate of Juridical Science (SJD) Program in Indigenous Peoples Law and Policy, at the University of Arizona
Her awards include:
Aboriginal Role Models of Alberta, Justice Award, 2007;
The Tribal Chiefs Institute Recognition Award for Completion of a Masters Program in Law at the University of Arizona, November 2006;
Various Scholarships and Bursary awards for Post-secondary Studies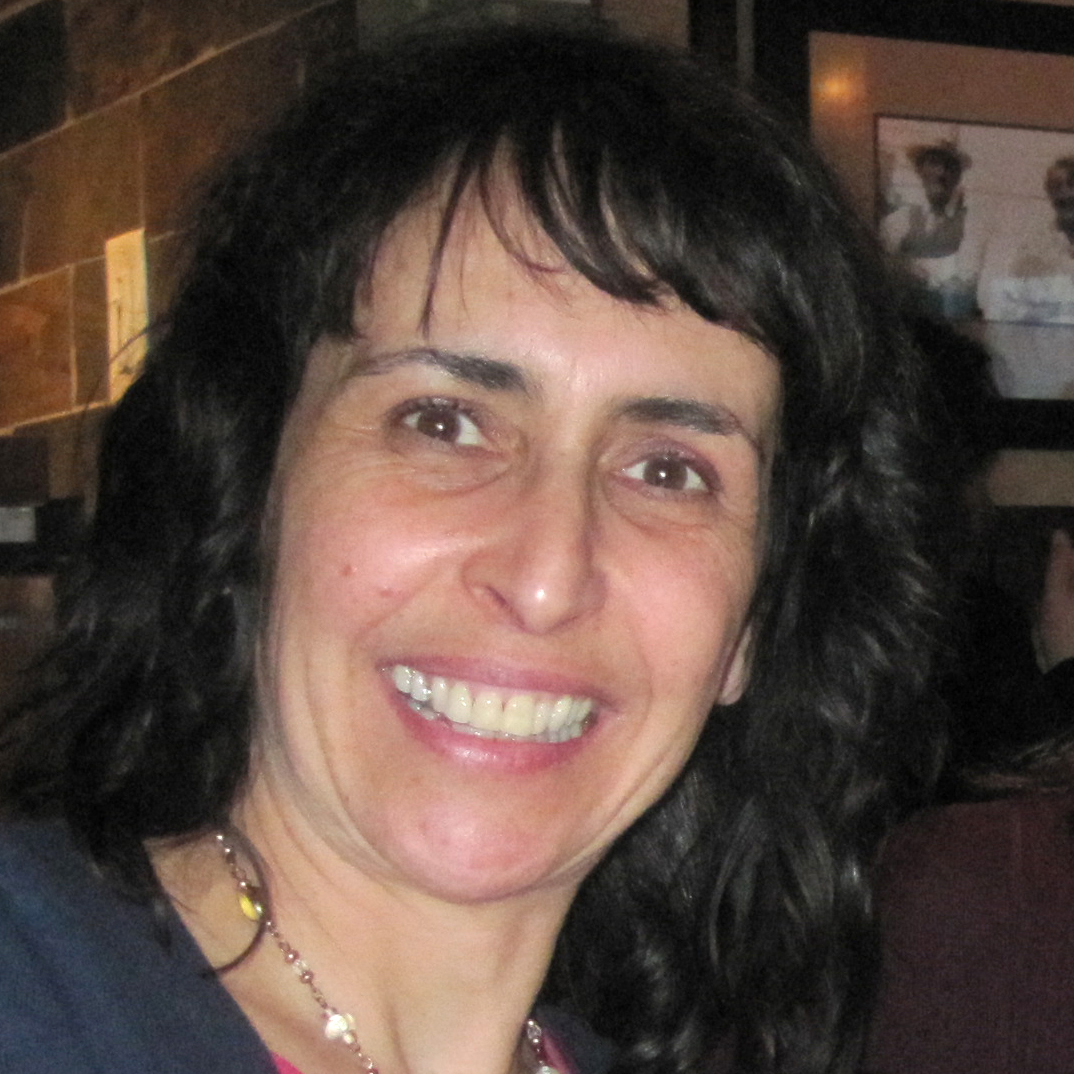 Read More
Angela married into a Chipewyan Dene family, and has learned the many similarities between her own Metis kin and her married Dene people.  Angela graduated from the University of Manitoba with her BEd in 1989.
Angela's teaching experiences in the Yellowknife public education system included teaching English Language Arts and Core French from Grades 7 to 12.  Then in 1995 to 1997, Angela took a break from classroom teaching and started an educational tourism business with her family.  They operated the Dene Cultural Camps for all the schools in Yellowknife under the name Trapline Tours.  In their last year of camps, over 2,000 students from Grades 1 to 12 participated in the learning adventure that involved experiencing the heritage, culture, and languages of the Northern / Dene and Metis people.
These cultural experiences provided the foundation for Angela's next position, which was the principal of an Aboriginal school:  Kàlemì Dene School (KDS), the Community School of Ndilo.  For 12 years as the principal, Angela worked with an incredible team of community leaders and teachers who worked relentlessly to receive the funding to build a brand new $10 million school building that honoured the traditions and culture of the Yellowknives Dene First Nation.
In the fall of 2011, Angela embarked on a new journey taking on the leadership position with the GNWT's Department of Education as the new Director of Early Childhood and School Services. At the same time, Angela began her doctorate degree with Simon Fraser University.
Presently, Angela and her family live in Yellowknife where they care for their 20 sled dogs, raising puppies, training and racing during the wonderful winter season.  Their family way of life has always been to promote an awareness, understanding and appreciation of the North:  the hearty lifestyle of its people, the strong Dene/Metis heritage and culture, the different Dene languages, the pristine Land and Animals, and the active concern for environmental issues.
Read More
She is one of the lead editors of the Kino-nda-niimi Collective for the book, "The Winter We Danced: Voices From the Past, the Future, and the Idle No More Movement". She is a faculty member at Dechinta University where she guest lectures on "Our Land, Our Life: Dene Self-Determination in Theory and Practice."
She is also a member of the National Collective for Walking With Our Sisters/
She has delivered presentations on Indigenous Rights in Canada to a variety of post-secondary institutions including the University of Alberta, the University of Manitoba, the University of Victoria, Richard Ivey Business School, Dartmouth University, the University of Winnipeg and the Red River College.
She has also been invited to give keynote addresses and panel participation at various conferences and meetings such as the Berkshire Conference on the History of Women; The Edmonton Lifelong Learning Association; Feminist Art Conference; Silence No More; Edmonton LitFest; Indigenous Circumpolar Women's Gathering; and Global Shapers Edmonton "Preparing for Davos".
She is a graduate of the Faculty of Law at the University of Manitoba. She also completed International Law at the Rothberg International School at the Hebrew University of Jerusalem.
Tanya also contributes to media awareness of Indigenous issues and perspectives by having op/ed pieces published in national news venues; as well as numerous appearances on television news reports and radio shows.
Tanya works for the Treaty 8 First Nations of Alberta, where she provides advisory support and assistance.  She also practices law in Edmonton where her current focus is solely on representing survivors of Indian Residential Schools.
Tanya is a mother of three children.
From https://www.bcnu.org/about-bcnu/human-rights-and-equity/tanya-kappo
In the media:
Tanya Kappo resigns from MMIWG national inquiry staff, CBC
https://www.cbc.ca/news/canada/thunder-bay/tanya-kappo-mmiw-1.4160105
Full interview: In conversation with Tanya Kappo, Winnipeg Free Press
https://www.winnipegfreepress.com/local/in-conversation-with-idle-no-more-edited-188327231.html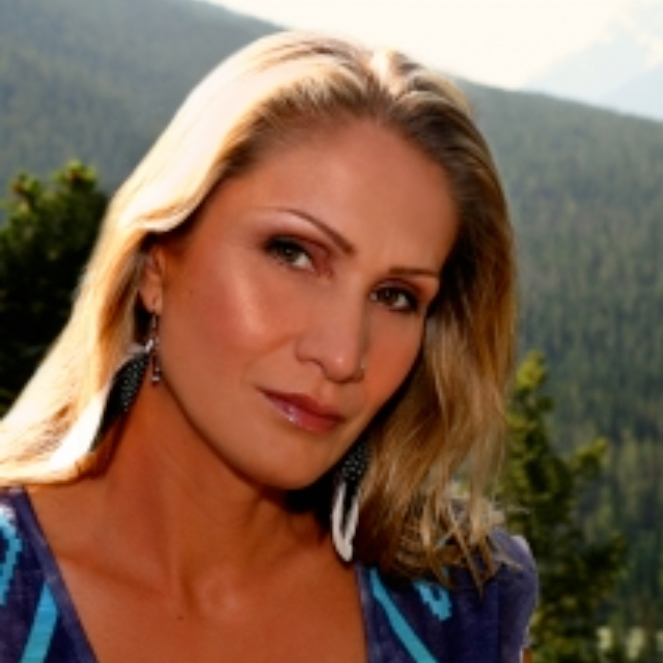 Read More
Jules is from Attawapiskat First Nation, and she is currently living in Sudbury with her family. In 2010, she completed her Masters in the Documentary Media Program at Ryerson University and while a student she was awarded the Award of Distinction for her thesis work, and the Ryerson University Gold Medal for academic achievement. Over the years, Jules has been working in several different capacities both in the arts and in the field of social work, her recent focus of work is on using media as a tool of empowerment by shedding light on important Indigenous issues.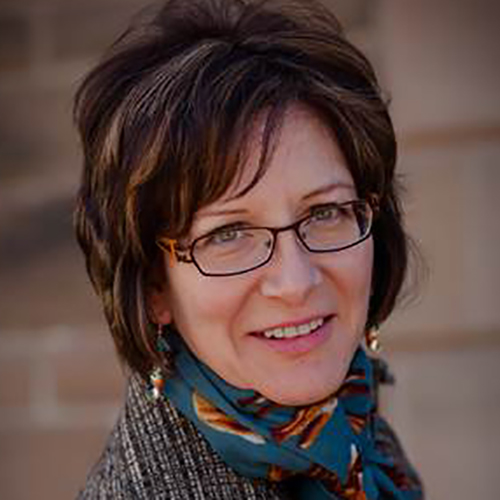 Read More
Victoria owns Wejipeg Excavation Inc., which she created in 2011 to participate in wind park development across the territory; she co-owns and serves as President of Wejuseg Construction Inc. She owns rental properties in both New Brunswick and Quebec, launched an online clothing company www.rezmopolitan.ca , and is a partner to other joint ventures in the region.
Victoria has served many roles for the First Nation and federal public service, working at the Band level, as well as regional and national levels.  Her energy and commitment to service for indigenous people is extensive.
Victoria holds a BA ('91) in political science and a MBA ('04) both from the University of New Brunswick at Fredericton. Past recipient of the E.D. Maher graduate student prize awarded for the highest graduating GPA.  Post-secondary studies included credits from the Université Canadienne en France ('90).  She also holds a contractor's license ('11) from the Régie du bâtiment du Québec.
As coach and role model to many, Victoria has served as mentor to Indigenous women as part of the Indigenous Women in Community Leadership program at the Coady International Institute, for several years.  She serves as mentor to the New Brunswick Joint Economic Development Initiative Aboriginal Business Accelerator Program.  Helping to build capacity, Victoria teaches financial literacy in her community and at local schools.
Victoria is fluent in English, French and actively learning Mi'gmaq. With her gift for languages, Victoria is the go-to M.C. for events in her community.
Giving back is important to Victoria; she served as co-chair for a national Steering Committee with the Canadian Construction Association, overseeing development of an Indigenous Engagement Guide for SMEs.
Victoria is active in the struggle to end violence against women.  An unwavering advocate to the local Indigenous women's shelter, Victoria continuously supports the team in carrying out community-based prevention and healing activities.
Victoria is a proud alumna of the 2017 Governor General's Canadian Leadership Conference. http://www.leadershipcanada.ca/labillois-victoria/
Current board service includes a Governor-in-Council appointment to the National Indigenous Economic Development Board; the regional Mi'gmawei Mawiomi Business Corporation; and the local Listuguj Economic Development Board.
Victoria's diplomacy and leadership skills were evident in her role as moderator the 2018 Peace and Friendship Leadership Dialogue with federal and provincial Ministers and New Brunswick Mi'gmaq and Wolastoqiyik Chiefs.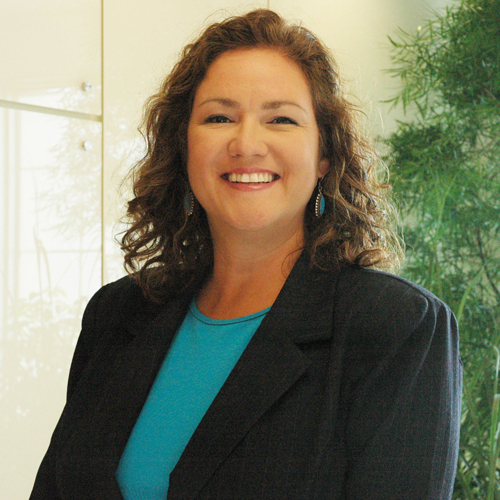 Read More
Crystal is the former Director, Human Resources with Tribal Wi-Chi-Way-Win Capital Corporation (TWCC). She is the founding CEO of TWCC's wholly owned subsidiary, Aski Financial. Crystal has extensive experience in Aboriginal human resource issues as well as community development. In a previous role, Crystal was Director of Aboriginal Relations for United Way of Winnipeg where she was charged with the responsibility to develop a first of its kind strategy that builds and enhances relationships with the Aboriginal community.
Crystal was also pivotal in the development of the Aboriginal Employment Initiative with the Winnipeg Chamber of Commerce and the Business Council of Manitoba. This initiative was the first of it kind in Canada as it brought together two major business groups, two levels of government and representation from a national Aboriginal organization. Crystal also spent 10 years working with Royal Bank Financial Group in many capacities ranging from management to human resources where she specialized in the Recruitment & Retention of Aboriginal employees. She was also part of the team to open the first on-reserve branch for the bank in Manitoba located at Peguis First Nation.
Crystal holds a Certificate in Human Resource Management and a Certificate in Management from the University of Manitoba. In addition, Crystal attended Queen's School of Business – Leadership Program and holds a Certificate in Practical Workshop Facilitation from the University of Winnipeg.
Crystal is married and has a blended family of 4 daughters in which two are adults and two are still at home.
Read More
This new venture is a revolutionary, simple and powerful way to look at what supports performance in people, teams, organizations and communities.
Karen brings her traditional knowledge of Indigenous ways into the contemporary workplace as this wisdom and way of being reflect "wise practices of purpose driven individuals, communities and organizations". Through storytelling she engages audiences to learn about the First Peoples and their gifts and traditional knowledge. This learning and worldview expand the perspective and understanding of greater possibilities while building on shared values. This approach supports organizations and communities to co-create a deeper and more meaningful relationships built on trust and respect.  Karen is committed to the "Calls to Action" from the Truth and Reconciliation Commission and works with organizations to bring this awareness and action into their stated goals.
Karen is a member of the Edmonton Police Commission and the Circle of Elders for Edmonton Catholic Schools. She is a Senior Advisor and mentor to the Indigenous Women in Community Leadership, Coady Institute, St. Francis Xavier University and was recently appointed as one of two members for Alberta to the Independent Advisory Board for Senate Appointments. Most recently, she was recognized as an Albertan SHEInnovates leader under the Global Innovation Coalition for Change (GICC).   Karen is also a board member for "Honouring Indigenous Peoples (HIP)", a national initiative of Rotary Canada to support reconciliation through education and partnerships.
In the media
Edmonton Police Commission
https://www.edmontonpolicecommission.com/commissioners-staff/karen-mackenzie/
Minister Gould announces appointments to Independent Advisory Board for Senate Appointments, Government of Canada
https://www.canada.ca/en/democratic-institutions/news/2018/07/minister-gould-announces-appointments-to-independent-advisory-board-for-senate-appointments.html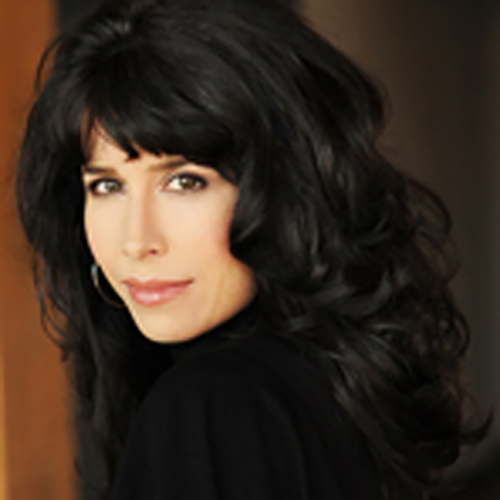 Read More
actor + singer + writer + messenger
Excelling in all four creative areas of her medicine wheel, Menard is a true indigenous renaissance woman; she is an actor, a singer, a writer, and a spiritual ambassador. Having travelled the healing journey, Andrea Menard knows where she comes from and she knows where she is going – to spread more love and joy to the peoples of the planet. By leading others back to their hearts, Andrea Menard is truly changing the world.
This multi-talented, Métis (Native Canadian) singer/songwriter dazzles audiences on screen and on stage, singing alone or accompanied by a 50-piece orchestra. And her voice, which is lyrical, raw, and reminiscent of the jazz and blues singers of the 1940's, captures the depth, humour and wisdom of her ancestors. Whether she is addressing a hall of conscious citizens in her keynote speeches or struggling to overcome obstacles in her magnetic television roles in Rabbit Fall and Blackstone, Menard's commanding presence as a strong Métis woman resonates in all that she does.
Menard's third album, Sparkle, is featured in a 70-minute holiday special, called Sparkle: An Evening with Andrea Menard. The heart-warming musical tv show, which garnered a 2011 Gemini Award nomination for her outstanding performance, explores Menard's world of family and friends and revolves around the title song Sparkle's theme that "every human being is a spark." This uplifting television project, which was also written by Menard, launched her career as a spiritual "music messenger" and influenced the direction of her next album, Lift. Presently in the recording phase, Lift is a collection of joyful songs about beauty, awakening, and global unity, and is Menard's attempt to bring a positive message to the world.
"I just want to make music that makes me feel good. I want to speak impeccable words, as taught to me by my elders, so that when I sing them joy radiates from my heart and affects the people around me in a good way."
Menard's second album, Simple Steps, describes her experiences and reflections of her place in the world as a proud Métis woman. The Velvet Devil, Menard's debut CD features original jazz songs from her hit one-woman musical stage play, The Velvet Devil, that travelled across Canada. In 2006, The Velvet Devil became an award-winning television movie for CBC, written by Menard and produced by WestWind Pictures (Little Mosque on the Prairie). The movie won 17 cinematic awards worldwide and Menard was nominated for "Best Performance by an Actress" at the Gemini Awards.
Andrea landed a leading role in the new TVO medical series, Hard Rock Medical, which films in northern Ontario and is also part of the all-star cast of Blackstone, the edgy, dramatic series about politics on a reserve. Andrea is well-known for her award-winning lead roles as Constable Tara Wheaton in the supernatural crime drama, Rabbit Fall, and Amanda Strongeagle in the gritty dramatic series, Moccasin Flats. Both performances garnered nominations for Gemini Awards in the "Best Actress in Leading Dramatic Role in a Continuing Series" category. Presently, Andrea Menard is preparing for the debut of her symphony show entitled "I Am Andrea Menard", with the Regina Symphony Orchestra in May 2014.
Andrea Menard has been taught by her Elders "to speak for those who can not, and to feel for those who can not." She has taken these words to heart by offering her services as a speaker and messenger of hope to Aboriginal communities, to women's gatherings, to environment groups, to spiritual assemblies, and to the ever-growing population of men and women who choose a path of conscious evolution. By incorporating her powerful ability to empathize with others and transmute great emotion, Andrea Menard is a moving and very funny medicine talker.
Visit her website at
http://www.expandreamenard.com
http://www.youtube.com/velvetdevilmenard
http://www.myspace.com/andreamenard
http://twitter.com/andreamenard
http://www.facebook.com/andreamenardmusic
Contact: management@andreamenard.com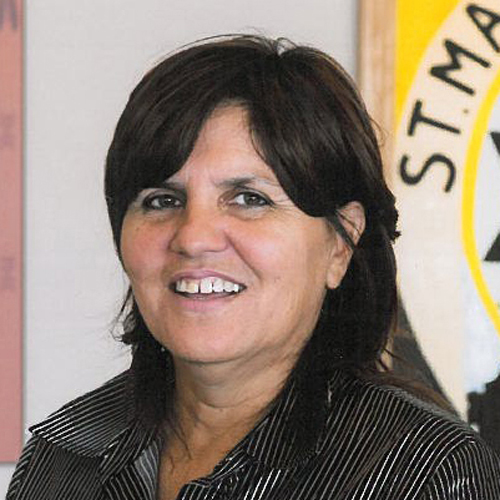 Read More
Chief Paul has been a dedicated employee of the Band for 30 years, including positions as band manager, health director and a member of band council. She received the Chief Michael Augustine award in 2006 in recognition of her contribution toward improving the health of First Nations people in the Atlantic region.
She currently sits on the Chief Committee of Health representing NB and PEI on the Assembly of First Nations. She is also a member of the National Women's Council with the AFN, and was the first woman chief to be elected as co-chair of the Atlantic Policy Congress in 2010.
Chief Paul resides in Saint Mary's First Nation in Fredericton with her husband John Eric Paul. She is mother to three children and the grandmother of three beautiful grandchildren, with another on the way!
Read More
She now resides in Alberta and for the past twelve years worked with post-secondary institutions including the First Nations University of Canada, Mount Royal University, Chiniki– Stoney Nation, Coady Institute – St. Francis Xavier University and Southern Alberta Institute of Technology. In 2011, Karri-Lynn completed the Indigenous Women in Community Leadership program and returned to Alberta and campaigned for and was elected as a town councillor in her community of Redwood Meadows (just west of Calgary on T'suu Tina territory). She received her Bachelor of Arts from St. Thomas University, a BA Honours Equivalent and completed her Masters of Arts course work in Indigenous Studies from the First Nations University of Canada. In 2013/14, she was appointed to the First Nations Women's Council on Economic Security by the Province of Alberta and serves on the Social Justice committee for her local women's centre. Karri-Lynn currently resides in NW Calgary with her husband Per, their son Max and their dog Miihko but frequently visits and works with her own First Nation community.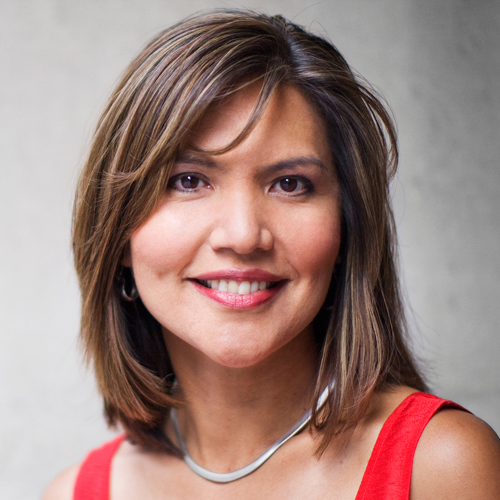 Read More
Carla's goal as a storyteller has always been to enlighten, inspire, and bring the stories of indigenous people to a diverse audience. Tapping into her years of experience working in the mainstream media, Carla is currently launching her own production company, Carla Robinson Media Productions.
For 14 years, Carla was a national news anchor and television host for CBC News Network, formerly CBC Newsworld.  Most recently, Carla was an arts and entertainment correspondent for CBC News Weekend and CBC-TV Toronto. Carla has anchored a variety of newscasts, including prime-time evening newscasts, CBC Morning newscasts and holiday editions of The National. From 2003 to 2009 Carla hosted and co-produced Absolutely Canadian the First People's Edition. In 2004, Carla replaced Knowlton Nash after he retired as host for the popular educational program, News in Review. Before working for the CBC, Carla worked as a television reporter for BCTV News (now Global News) in Vancouver, B.C.
One of Carla's strongest gifts is her natural ability to connect with audiences.  Carla has always first and foremost approached her subjects with respect and thoughtfulness.  As a proud Haisla and Heiltsuk woman, Carla always strives to promote an authentic Indigenous voice and presence to the widest possible audience.
Carla lives in Brantford Ontario with her husband and two children.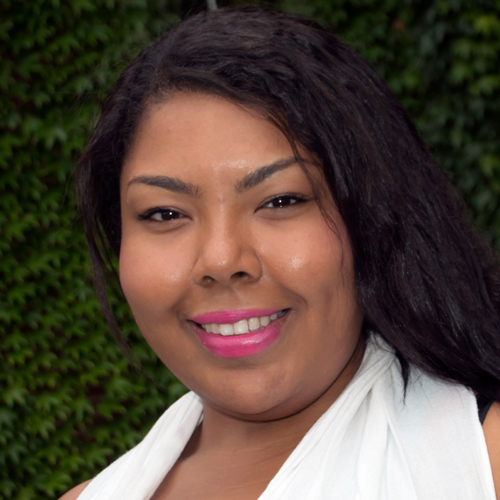 Read More
Tasha describes her first classroom as being a ceremony lodge and in acknowledgment of the teachings she carries, she makes every effort to infuse her cultural knowledge into her teaching philosophy and practice.
As an Indigenous educator, Tasha sees her unique opportunity and responsibility to help make schools and the education system as a whole, a safe and culturally appropriate learning environment for Indigenous children and their families.
In an effort to give back to the community, Tasha shares her cultural knowledge and teaching background beyond the classroom.  She serves as a mentor in the Sisters Circle, which is an after-school program for Indigenous girls, that is focused on promoting cultural identity, positive self-esteem and academic success.  Tasha is also a member of the Manito Ahbee Festival board of governors and in her capacity with Manito Ahbee she helps to shape the annual Education Days, which brings youth, Indigenous community leaders and cultural/spiritual knowledge keepers together to learn and share with the intent of preserving Aboriginal culture and spirituality.  In addition to her work with the Manito Ahbee board of governors, Tasha is also the chair of the Miss Manito Ahbee Youth Ambassador gathering in honor of missing and murdered Indigenous women and girls.  Tasha recently completed her Master's degree in Land-Based Indigenous Education through the University of Saskatchewan.
Read More
She is foremost a mother of 3 and a grandmother to 10.  Patricia lives the values of her culture and considers herself blessed to have that within her life. Patricia is a nurse by trade, certified in Health Management, she has her Masters in Admin and Leadership and is currently a PhD candidate.  Ms. Thomson has extensive expertise in management, administration and operations in business. She provides a record of clear decision making, team leadership skills to drive critical strategic shifts, realizes peak performance for top quality organizations and governance integrity. She has proven to excel in operations, leadership and organizational development. Ms. Thomson personal goals align with an executive that possesses the proven ability to empower individuals and groups to build a strong organization.
Patricia currently sits at the Vice Chair of Saskatoon Gaming Board of Directors for Casino Regina and Moose Jaw and Chair of the Governance and Human Resource committee. She is the currently serving as the President of the First Nations Health Managers Association in her second term.
In the media:
First Nations Health Managers Association
http://www.fnhma.ca/board-member/patricia-thomson/
'It's a really powerful feeling': 2 Regina-area women in NYC for UN Commission on the Status of Women, CBC Saskatchewan
https://www.cbc.ca/news/canada/saskatchewan/un-status-of-women-commission-new-york-city-regina-1.4576076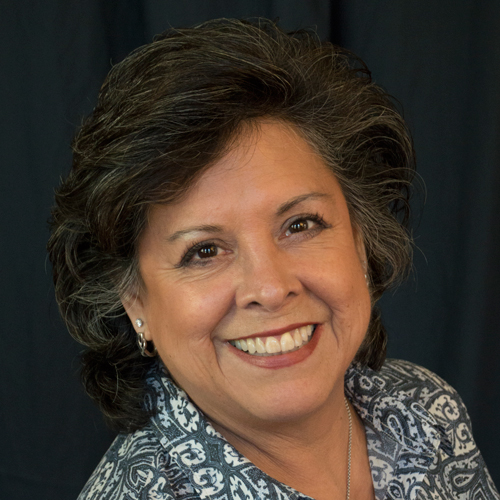 Read More
Dr. Cynthia Wesley-Esquimaux is the Vice Provost (Aboriginal Initiatives) at Lakehead University, Thunder Bay. She serves as a Status Only Asst. Professor for the Faculty of Social Work, University of Toronto, and as an Adjunct Asst. Professor at Lakehead University. She is a Board Member at Healthy Minds Canada, sits as a member of the newly formed Governing Council of the National Research Centre at the University of Manitoba, and is an active and engaging media representative. She is interested in environmental and humanitarian causes and is actively engaged in a variety of initiatives across Canada.
Her research and academic writing is directed towards understanding the continuing transmission of historic and intergenerational trauma and unresolved grief primarily within the Aboriginal community, and she is a member of the Chippewa of Georgina Island First Nation in Lake Simcoe, Ontario. She has dedicated her life to building bridges of understanding between people, and sees endless merit in bringing people from diverse cultures, ages, and backgrounds together to engage in practical dialogue and applied research initiatives.
She is deeply committed to public education and active youth engagement and co-founded and chairs a youth project out of the University of Toronto and Lakehead University.  More information on the Canadian Roots Exchange can be found at: www.canadianroots.ca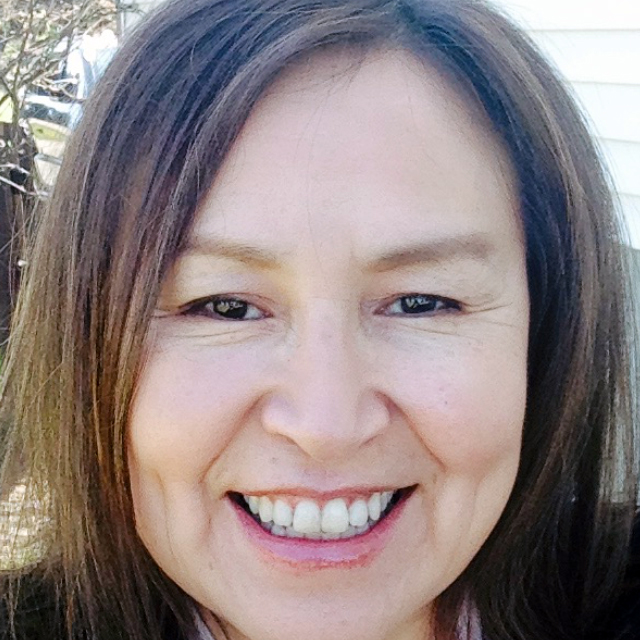 Read More
In 2004 she earned her Master's Degree in Social Work at the University of Calgary, Alberta. Her role models are within her family and extended family along with the endless inspiration, encouragement, love, and support of her late parents drove her to excel beyond barriers and challenges. She was an ambitious adult learner while at the same time being a young mother to four children whom are now young adults. Angela strove for higher education while embracing her family roots and cultural heritage which was the foundation to her success.
Today, Angela continuously devote her time to youth especially Aboriginal Youth within the province of Alberta. She furthered her professional expertise to become an entrepreneur in areas of highly needed services amongst the Aboriginal population of Alberta in which Angela has founded her two businesses:
Younghunter Support Services Corp – a company that, since 2006, provides support services to Aboriginal children, youths, and families who have child intervention status with Children Services of Alberta; and
Blue Thunderbird Tee-Bee Corp – a fully licensed and fully accredited residential care facility for youths between the ages of 10 years old to 17 years old, and has been in operation since 2009. It serves Aboriginal Youths in care of Children's Services of Alberta.
Previously, Angela held the position of Executive Director of Stoney Child and Family Services, Stoney Tribal Administration as a worker and director from 1999 to 2003. She made tremendous reform to the program which created job opportunities for qualified Stoney employees. She spear headed a move to uphold with pride equal partnership with the provincial and federal governments.  She has been successfully involved first as advisor and executive director of an integration of 8 programs under the umbrella of Chiniki Community Action Program from 2002 to 2006 implementing a holistic approach to the service delivery for children, youths, adults, and elders within the community.
Aside from her professional obligations with the businesses, Angela enjoys precious time with family including six grandchildren, she also enjoys in her spare time reading books, aqua size, walking, making regalia, bead work and attending pow-wows.