Coady Connects
Webinar Series
The Coady Connects Graduate Learning Network Webinar Series is designed to provide a space for Coady graduates and staff to share their knowledge and experiences and to contribute to the ongoing learning efforts of all. Webinars are hosted live and recordings posted to YouTube for the public to access. As well, the recordings and additional resources are added to the repository of resources in Coady Connects, where graduates from all across the globe are invited to continue discussions on each webinar topic.
Are you a Coady graduate who is willing to share your learning? Contact us at coadyconnects@stfx.ca to discuss the possibilities!
Join a live session via Blackboard Collaborate (iOS and android apps available)
All times listed below are Atlantic time (Nova Scotia)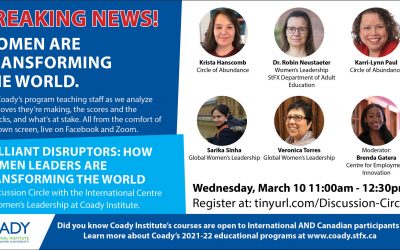 March 10 | Join us during International Women's Week for a discussion circle with the program teaching staff from the International Centre for Women's Leadership at Coady Institute, who will analyze the moves women are making, the scores and the setbacks, and what's at stake.
read more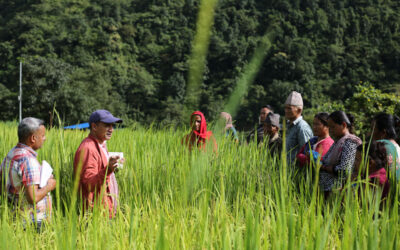 FEB 28 – MAR 1 | This online event will bring together seed security and seed sovereignty practitioners from around the world to discuss current work to support farmer seed systems. Featuring both presentations and participatory writing sessions, the online conference will also provide the direction for two potential regional gatherings in 2024.
read more