Welcome
At StFX Extension, we are committed to Moses Coady's vision of creating "a full and abundant life for all." In collaboration with our partners and the groups we work with, we develop and support strategies to address both the challenges and opportunities they encounter. Our approach recognizes each organization's strengths, which can be used to mobilize its assets for meaningful change.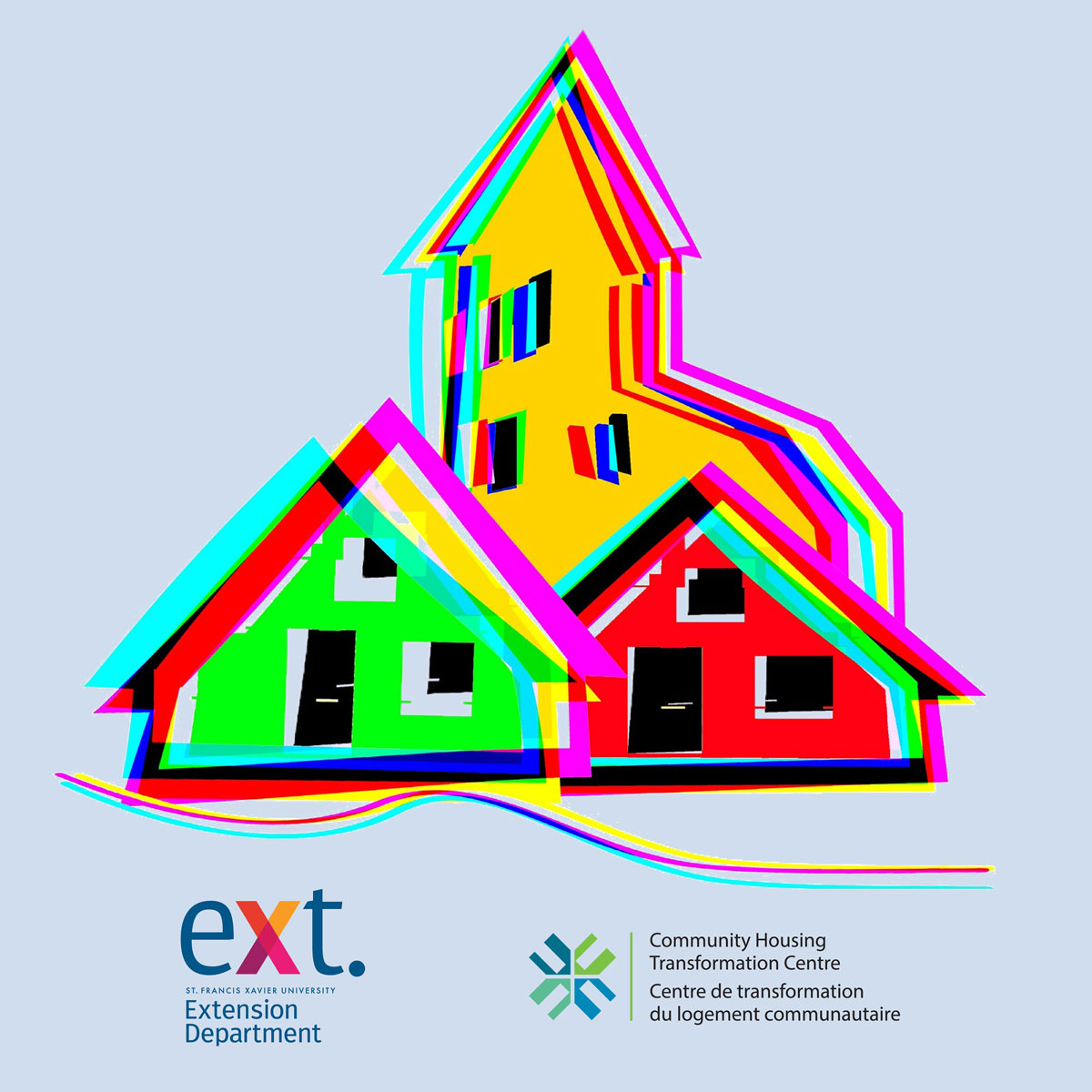 Build Together: Strengthening the Community Housing Sector in Nova Scotia
In partnership with the Community Housing Transformation Centre, we are working to engage with the community housing sector in Nova Scotia – to share successes, recognize strengths, address challenges and barriers, identify gaps, and discover new ways of working together for greater collective impact.
Community Housing Program
We support affordable housing within the community housing sector through projects, programs, partnership, and professional services across Nova Scotia.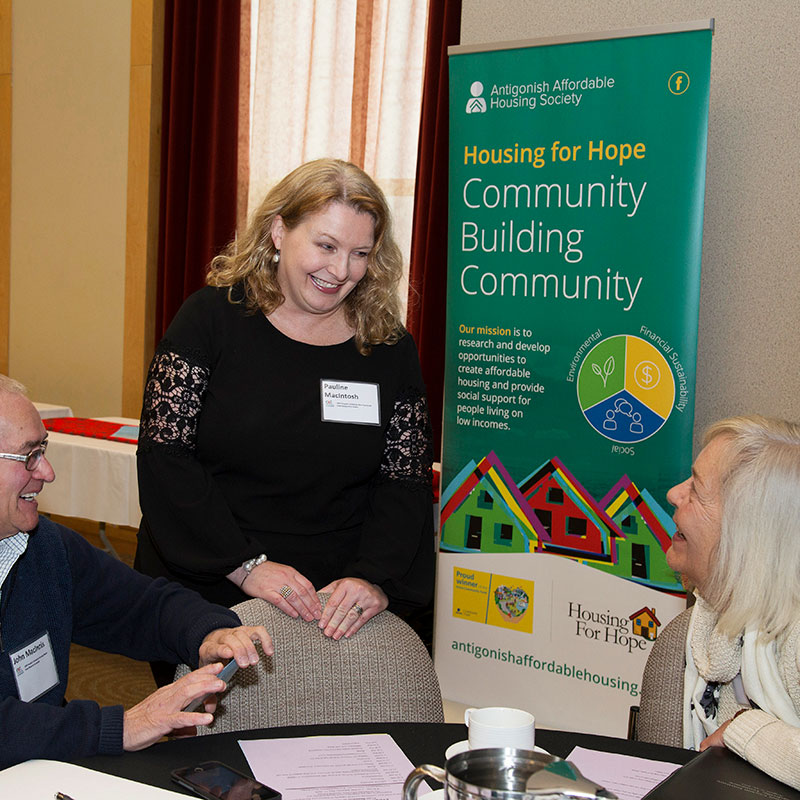 Vibrant Communities
We have a long and rich history of helping communities recognize their strengths to successfully leverage them for positive change, while creating "a full and abundant life for all".
Professional Services
Through facilitation, strategic planning, and other services, we assist organizations and communities in discovering and enhancing their strengths so that they can achieve the results they are seeking.
I've never really seen myself as a leader … but the Rural Leadership Program has helped me to change my perception.
— Brenda LaGrandeur, Yarmouth County
The Rural Leadership Program provided an opportunity to explore my leadership qualities, styles, strengths, and weaknesses.
– Kathy Hannigan, Inverness County
We also value accessing the Extension Department as a well-respected 'third party' in facilitating discussions with other organizations.
– Caroline Cameron, The Gaelic Council of Nova Scotia
The work that was carried out by Extension will have a profoundly positive impact on the way we do business in Atlantic Canada…
– Basil Ryan, Chief Operating Officer Atlantic Association of CBDCs
Developing our Strategic Plan with the guidance of the StFX Extension Department has proved key in allowing us to establish objectives, develop timelines and reach our goals.
– Ann McPhee, Ann Terry Society
This program has provided me with the inspiration and direction to move forward with both my personal and professional goals.
– Viola Baker, Antigonish County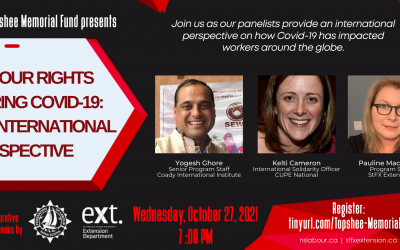 Join us for the fourth in a series of webinars presented by Coady Institute, StFX Extension, and the Nova Scotia Federation of Labour focused on the Future of Work and Workers.
read more
Our Mission
We strive to promote and advance, according to the principles of the Antigonish Movement, the economic self-reliance and social well-being of the people of Atlantic Canada through economic cooperation and education.
Our Approach
We seek to be agents of change for our partners, organizations, and society at large. At the heart of our approach is the development philosophy that adult learning and collective action are necessary for individuals, communities, and organizations to create vibrant and resilient communities. We follow a straight-forward strategy of "listening, learning, discussing, and acting."
Our History
When the Extension Department was established in 1928, it was dedicated to revitalizing the communities of northeastern Nova Scotia through a people-centered approach to development, which became known as the Antigonish Movement. This Movement has created a vibrant legacy that continues to ignite our passion for the work that we do today, more than 90 years since its beginning.