Igniting Leadership
StFX's Coady International Institute has been educating leaders in development from around the world since 1959. Through its unique, community-based approach, Coady Institute equips citizen leaders to address contemporary global challenges and opportunities. Our network includes thousands of graduates and partners working in 130 countries. As a student at StFX, you'll be sharing the campus with inspiring people from around the globe – from Afghanistan to Zimbabwe – and all places in between.
Mobilizing Community Leaders
Coady's educational program offers courses that are responsive to learners' expressed needs, priorities and experience. We place particular emphasis on education programing for women, youth and Indigenous peoples focused on community-based leadership to meet their visions for social and economic change.
A message from Gord Cunningham, Assistant Director, Coady Institute.
read more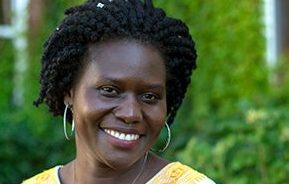 The annual Katherine Fleming International Development Award was created by family and friends in loving memory of Katherine Fleming, StFX '85 alumna, who dedicated her life to helping overcome child poverty in Africa. This year marks the 33rd anniversary of...
read more
Want to learn more? Sign up here to receive our newsletter and information on course offerings.